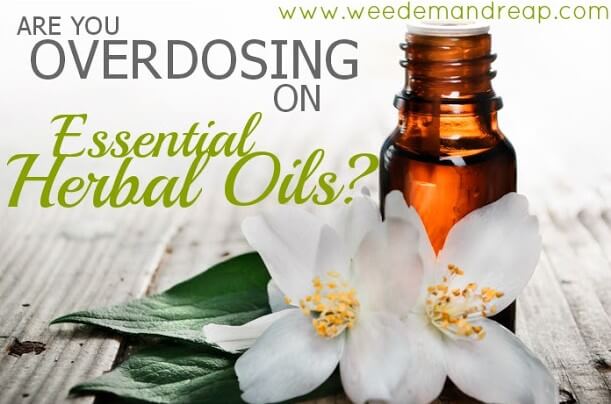 Many people have noticed amazing benefits with essential oils.
I sure have. They are unique in that they can cross the cellular membrane because their molecules are so small, which is pretty amazing.
Traditionally, herbal oils have been used for centuries. Records dating as far back as 1000 BC indicate uses of herbs & extracted herbal oils for health purposes. Clove oil & rosemary oil were the most popular essential oil produced during the middle ages. Today we have over 700 different types of herbs to choose from!
In the traditional method of extraction, herbal plant & their flowers were placed in a still and through distillation, the steam was collected and the oil separated from the water. Some essential oils, like citrus, are extracted through the method of expression, which is basically involves scraping the skin to extract it's oils. You know that mist that comes off of an orange or lemon when squeezed? That mist contains the essential oils of the fruit.
The modern methods of extraction are most often done with supercritical solvents such as CO2. This process uses high pressure and heat to force the plant to release it's oils. Some plants, like Frankincense & Myrrh, do well with this method. Others lose their important elements in this process. Some companies today still practice traditional methods of essential oil extraction and in my opinion, the traditional method is best.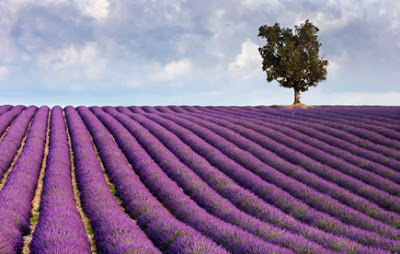 The fact that essential oils are 50-70 times more concentrated than the herb makes sense why it is so effective. And while this is awesome and amazing that people are turning to natural remedies instead of prescription medication, I think it's also important to find a balance.
Let's face it, as a society, we tend to get more excited about CURES rather than PREVENTION. Once the news breaks that some food is a miracle cure…everybody is quick to jump on the bandwagon, but we forget about one key element in optimal health.

BALANCE.
As you know, I'm a traditionalist at heart. I love learning about how to live off the land and nourish my family with traditional wisdom! We try our best to eat real food — grass-fed, full-fat meat — whole raw grass-fed dairy — traditional fats such as butter, lard, tallow, coconut & olive oil — whole-grains prepared properly — and plenty of seasonal produce! Personally, we have noticed amazing health benefits from eating real food.
One thing I do know is…No amount of essential herbal oil can trump a bad diet.
The best part of eating a traditional diet? Your body does this amazing thing with food — it finds a natural balance in the amount of each food group consumed! No more portion control or counting calories! I believe whole-heartily that if we can connect to the earth and eat in each season appropriately, then we won't have to count our protein, fat or daily nutrient count. Does this mean we never go to the store and we live off dried meat and seasonal berries we scavenge by the road? Absolutely not! We just try our best to eat real food — and find a natural balance in the process.
Are you overdosing on essential oils?
Just like a person can overdose on carrots to the point where their skin turns orange, just like a person can overdose on nutmeg to the point where it becomes a hallucinogen, just like you CAN in fact drink too much water to the point of death, so can a person overdose on herbal essential oils.
For example, one drop of lemon oil is equal to 1 POUND of lemons. Whoa. That's a lot of lemons. So, if you like to put lemon essential oil in your water, wouldn't it make sense to use sparingly?
Does this mean essential oils are bad for us?
No! Essential oils are amazing and have many uses. BUT, we need to find a good balance. In low concentrations, diluted with a carrier oil like olive oil or coconut oil, essential herbal oils can be used as a wonderful alternative to medication. Using herbal essential oils appropriately also helps ease the costs of the things, (because dang, are they expensive!)
As symptomatic relief, herbal essential oils are my go to. If I'm being honest though, by eating a real food diet, we don't have many symptoms that need alleviating. We focus on prevention, not cures. And while we believe in the benefits of herbal essential oils, we also know that part of living a truly healthy life means finding balance — in all things.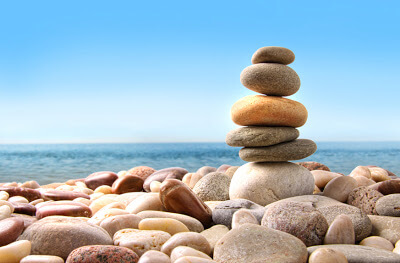 How I find the balance with Essential Oils
I LOVE using essential oils, but I don't spend thousands or go overboard with them either. I find a happy balance and enjoy the benefits of essential oils whenever I need them:)
So, when does my family use essential oils?
occasional muscle & joint discomfort
clearing my head and helping me focus
balancing my system
to help support good hormone function
increasing my energy
easing head & neck tension
to cleanse our home
to stimulate digestive production before & after a meal
soothing digestive discomfort
calming a difficult child
improving respiratory health
calming my anxious thoughts
for aromatherapy (goodbye candles!)
for healthcare on us and our goats, sheep, chickens, & dogs.
making homemade (peppermint) chocolate ice cream
making homemade toothpaste
making homemade deodorant
making homemade soap
making homemade udder balm
making homemade baby & cleaning wipes
making homemade cleaners
making homemade lip balm
making our laundry smell amazing
making our bathrooms smell amazing
and much more
This may seem like overdoing it with essential oils, but we use only a few drops which not only helps us find a good balance, but also saves us money:)
If you want to learn more about which brand I trust, connect with me here!