Here are some pictures of all the new babies at our house.
(and some pretty cute human kids too.)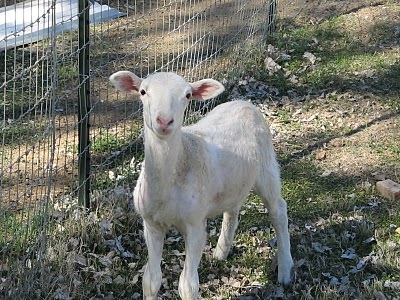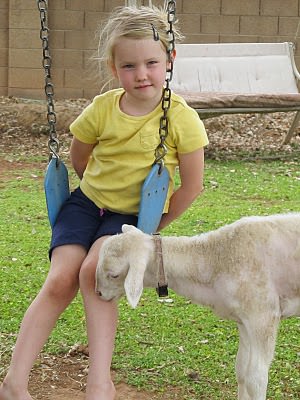 Our newest addition, Peter. Peter and the WOLFords. Classic. And no we did not choose his name.
And why did we get a lamb, you ask? Well, because so we can eat him of course! Well, actually we bought him so he would keep our backyard mowed. Mowing our backyard during the summer is a BEAST! It is a myth that goats keep your grass short because goats are browsers, not grazers. They'll eat weeds like nobody's business, but they really hate grass. Sheep on the other hand, they love it and can live off of it. Have you ever watched Pride and Predjudice? How do you think they kept their grass mowed back then? That's right, sheep! And it just so happens that Peter is a Katadin Sheep, which is a meat sheep. Now I'm not sure what lamb tastes like but from the little old lady I bought him from she says it's excellent. So, if all goes well, we will let Peter get big and fat off of our grass all summer and come fall, we just might get up the courage to get us some homemade lamb chops. Stay tuned. Now if only we could get an animal to eat all of our millions of leaves. Hmmmmm I hear pigs like leaves…..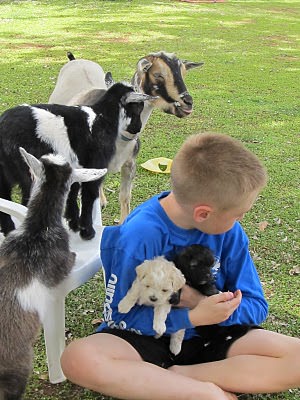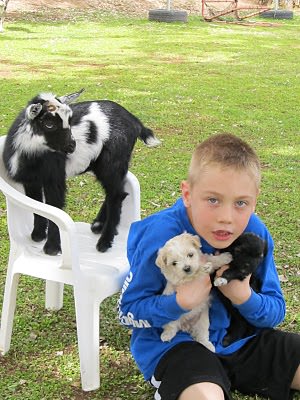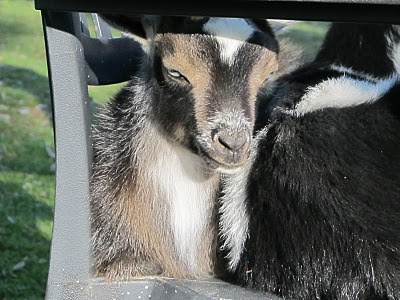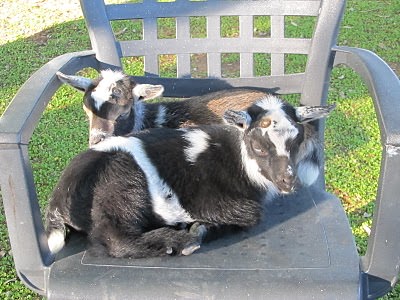 Our 2 baby doelings from Lacey. Poor kids just got disbudded. Which basically means we burned their horns to smithereens. Remember how I said that registered goats have really long, weird names? Well Lacey's real name is Leather and Lace. So FYI in the goat world, you try to name the babies similar to the mothers so you can easily remember which line they came from. We thought we might as well have fun with it. So what names did we choose for these two babies?
Polyester Fabric & Cotton Blend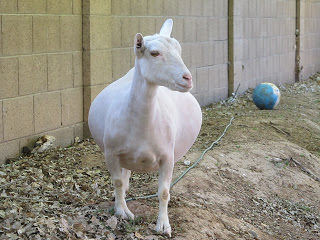 Here is Angelcake in all her glory. She is a really small doe but right now she is pregnant and SO HUGE! We're thinking maybe 3 or 4 in there, she's already past her due date though so it could be any day now. It's gonna be fun to think of names for the babies. We're thinking Cinnamon Bun, or Rice Krispy Treat. Something to make the AGS registration committee laugh out loud.
And last but not least……PUPPIES!!!!!! It's really amazing how much joy little puppies can bring into your life. We have a blast and love these little guys and gals so much. Our kids spend every minute with them and already have their favorites.