Gosh, why do I not blog more! Here's the skinny on what's been happening in our lives…
I canned strawberry sauce (recipe found
here
) so we could instantly flavor our yogurt. Goat milk yogurt that is.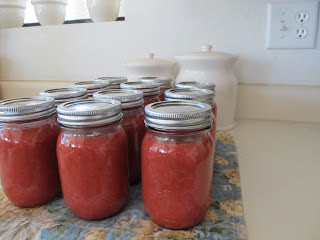 One of our chickens tortured and eventually ate a snake.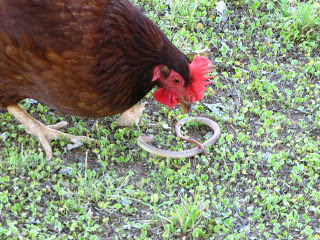 And then for some reason this happened to one of their eggs.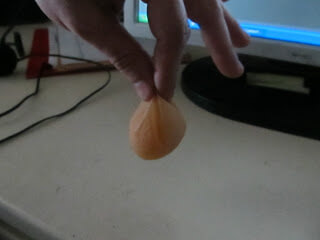 We finally shaved our sheep dog. (To be fair, we did this back in January, I just forgot to share it.) We were laughing so hard almost peeing our pants.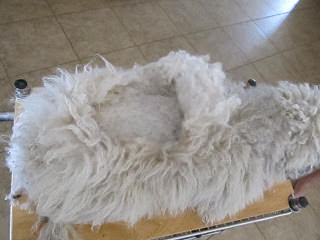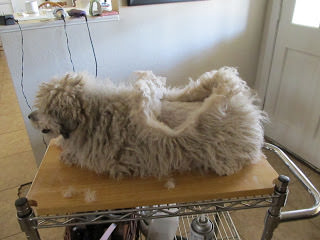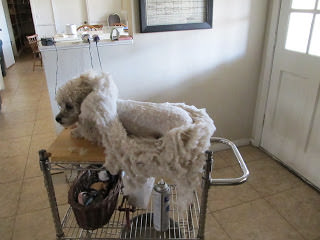 Then this darling little girl graduated kindergarten! Whew!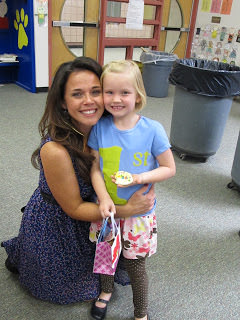 Then, this adorable boy turned 8! And Grandma made the ultimate mother huge squid.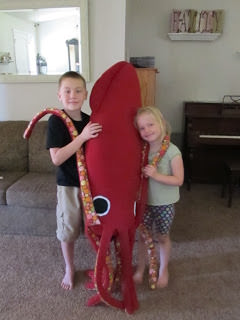 And THEN…life wouldn't be normal without some home improvements…
Here's what we've been working on.
A MUD ROOM! Well, not a mud 'room' per say, but an organized area so mom can be happy. This cost us only about 50 bucks because we already had these skinny little cabinets that we didn't know what to do with. I'm so glad we saved them!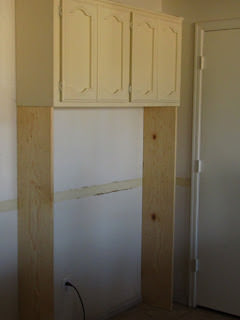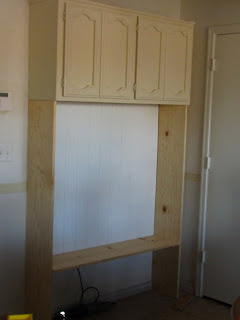 Voila'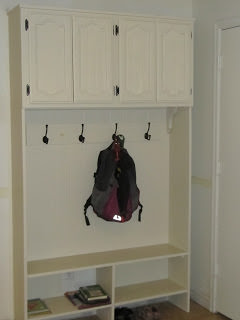 Remember my old, ugly door? Neither do I 'cause I have this now!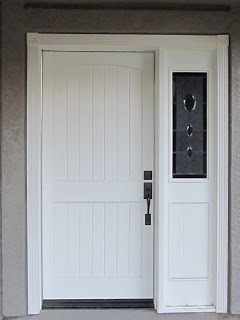 I bought this solid wood knotty alder door from Construction Lots in Phoenix, which has awesome deals on home improvement items. Only $140 for this bad boy, and then I painted it and added molding and yeah, I'm pretty much in love with it.
And Finally…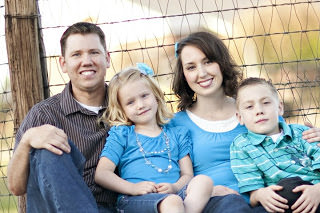 We got some great family pictures taken! And now, the summer begins and at the end of the summer we will have some exciting news to share!