In the Southwest, we love CITRUS!
From December to February, everybody seems to have too many lemons, limes, oranges, and grapefruit.
When we moved here, we were excited to have a full-grown grapefruit tree in our backyard.
(Well, it looked like a grapefruit tree to us.)
Turns out it was a Pomelo Tree. Well, what in the heck is that?
It's a cross between a grapefruit & orange.
And it is downright delicious!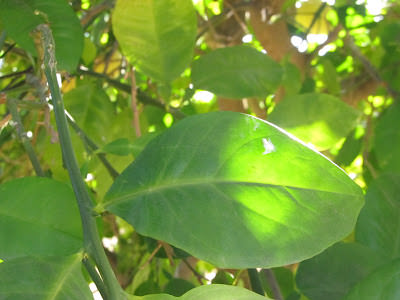 Pretty much the sweetest grapefruit you'll ever eat! YUM!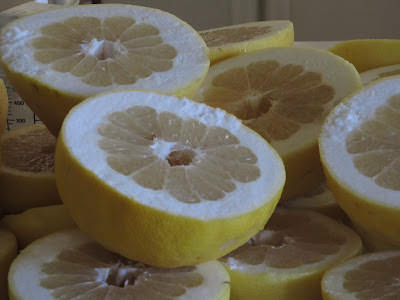 We picked them all this weekend and got right to juicing. Doesn't Kevin look super excited??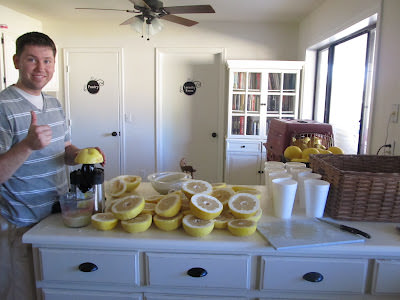 Always the multi-tasker, I went back and forth between slicing pomelos and
going outside to grind this week's Spelt into flour.
Only I forgot we had chickens.
And they LOVE grain.
I came outside to see "Brownie" the chicken eating my Oranic Spelt!
Aaack! Go eat your own Organic Feed, chicken!
The thing about chickens is they are too fast to kick.
But luckily my screams scared her off good enough.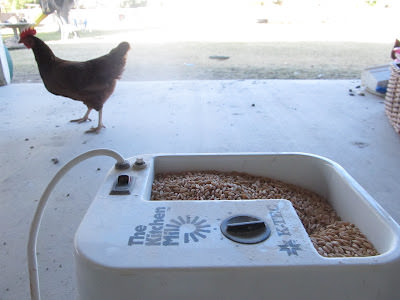 In the end, all my Spelt got ground, and we were able to get 20 quarts of Pomelo juice.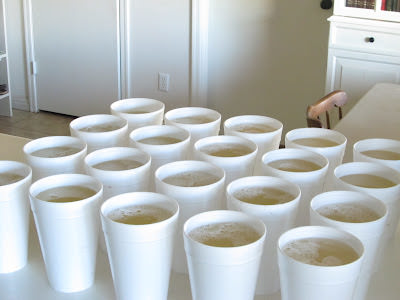 It's so cool to have 20 quarts of free, organic pomelo juice to put in the freezer for the year.
Even if it does look a lot like pee.