Got another great recipe here! Creamy, chocolately, fudgesicles! This is a frequent after-school snack in our house. And a quick dessert. The bananas supply a healthy dose of Vitamin C, potassium & fiber. The coconut milk provides an array of healthy nutrients such as phosphorus, iron, & magnesium.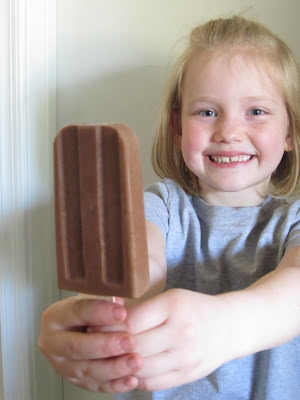 Here's the recipe:
Homemade Fudgesicles
3 bananas
1 can coconut milk
2 cups of water
1 tsp. vanilla
3 TBS. cocoa
pinch of salt
Directions:
2. Pour into popsicle molds and freeze for at least 4-5 hours.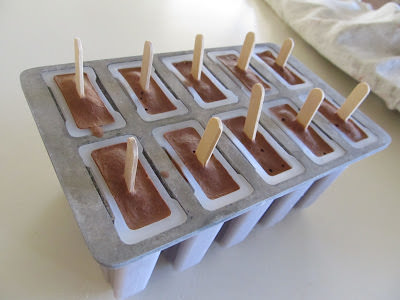 Good luck and enjoy your fudgesicles!