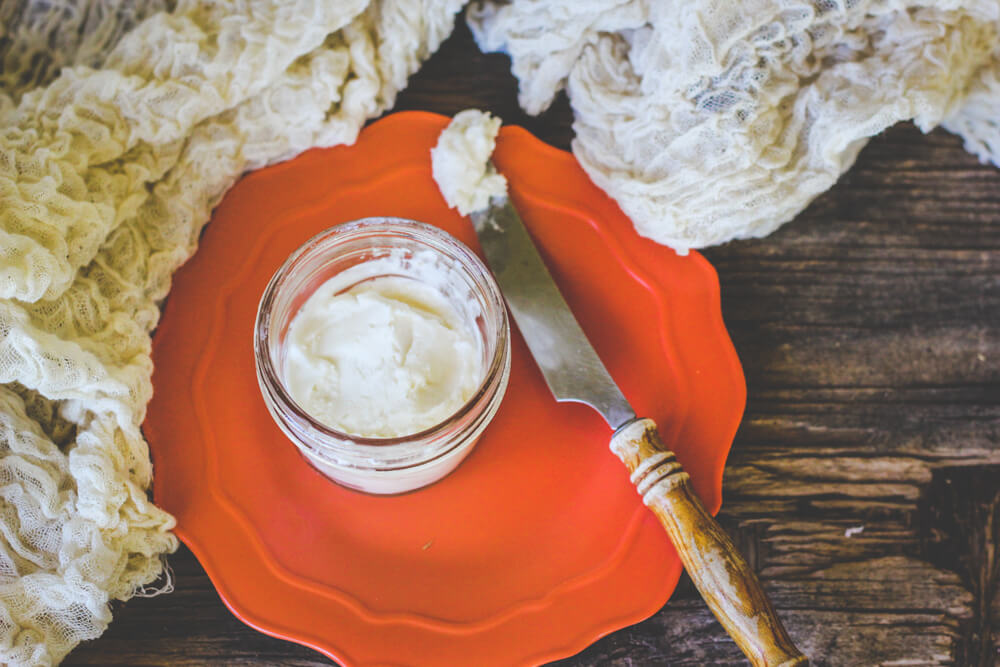 Making homemade goat butter may seem impossible…
But, friend, I'm here to show you how it's done.
Because I love you.
And because I love butter. Goat butter, that is.
Problem is, goat cream is complicated.
Goat's milk is naturally homogenized. Meaning, the cream won't rise to the top and separate like in cow's milk. On one side, this is a good thing because it can make goat's milk easier to digest. On the other side, when you have a plethora of goat's milk and you'd like to make some goat butter, things get kinda tricky.
So, how do you separate the cream in goat's milk?
The answer? Very carefully.
You have two options. You can either purchase a cream separator or you can use my method below. There are pros & cons to both methods and my best advice would be that unless you're making gallons of butter, stick with the homemade cream separating method.
If you let your goat's milk sit in the fridge for 3-7 days, you'll get about a 1/2 inch of cream that has risen to the top. Take a spoon and scoop the cream off the top of the milk until you reach a more watery substance. Try to get as little of the watery milk as possible.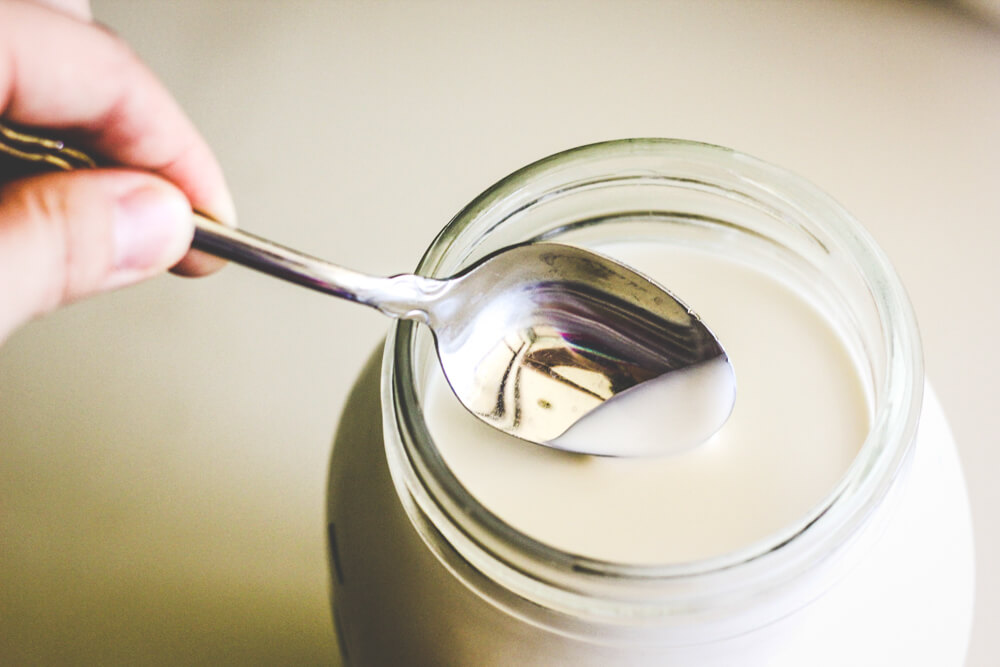 Once you have enough cream, you can start to make butter! I suggest skimming the cream off the top and placing the cream in a quart jar until you reach a quart of cream. You can store this quart jar in the freezer to maintain its freshness. This way, even if it takes you a month to get a quart of cream, your cream will stay fresh in the freezer.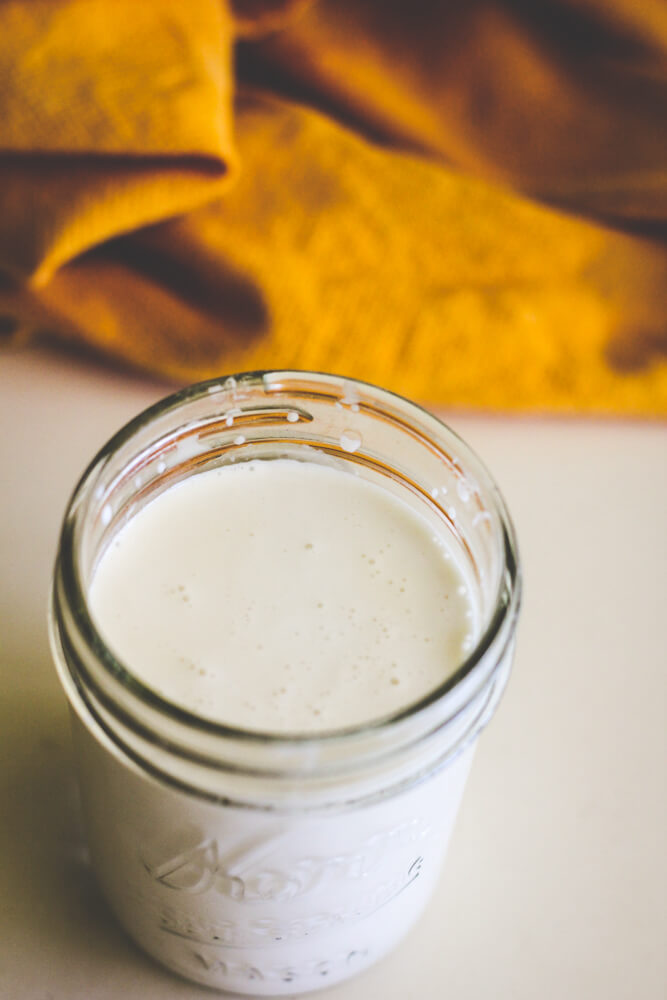 How to make goat butter
After you have your goat cream, making goat butter is actually a pretty easy process! The cream will need to be mixed until the fatty solids separate from the buttermilk. After that, you'll use ice water to make the butter more solid and squeeze out the rest of the buttermilk.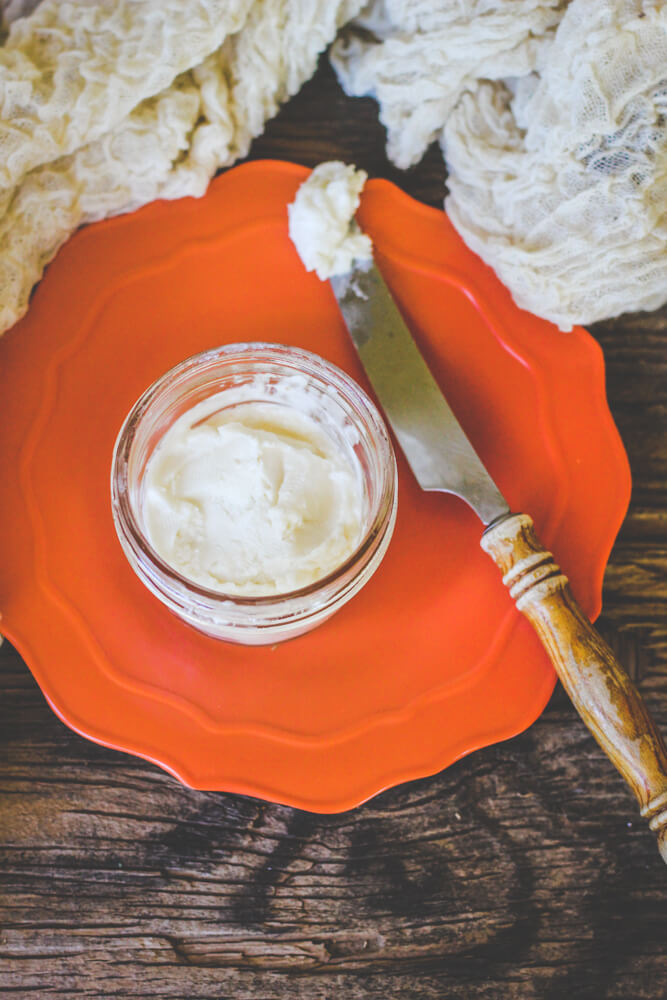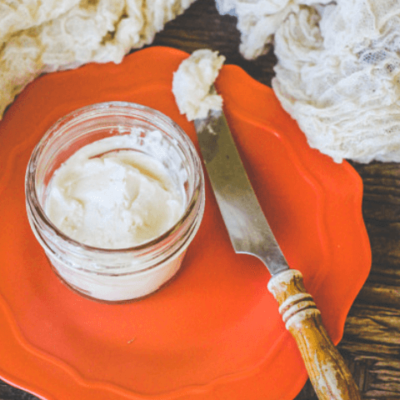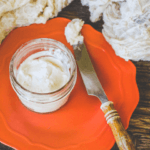 Homemade Goat Butter
Using delicious goat's milk cream to make homemade butter.
Print
Ingredients
1

quart

goat's milk cream

salt

(optional)

bowl of ice water
Instructions
Pour chilled goat's milk cream into a mixer.

Mix on high for about 10-15 minutes. (At first it will look like whipped cream, then it will separate and look like little balls of butter - this is where the butter is separated from the milk)

Once it forms larger balls of butter turn off the mixer and scoop out the butter.

Place the butter into the bowl of ice water.

Squeeze the butter until it forms a nice, hard ball. Keep squeezing until the it doesn't give out any more buttermilk.

Take the ball of butter out of the ice water and into a new bowl. Salt to taste.
Recipe Notes
One quart of goat's milk cream should make 2 c. butter.