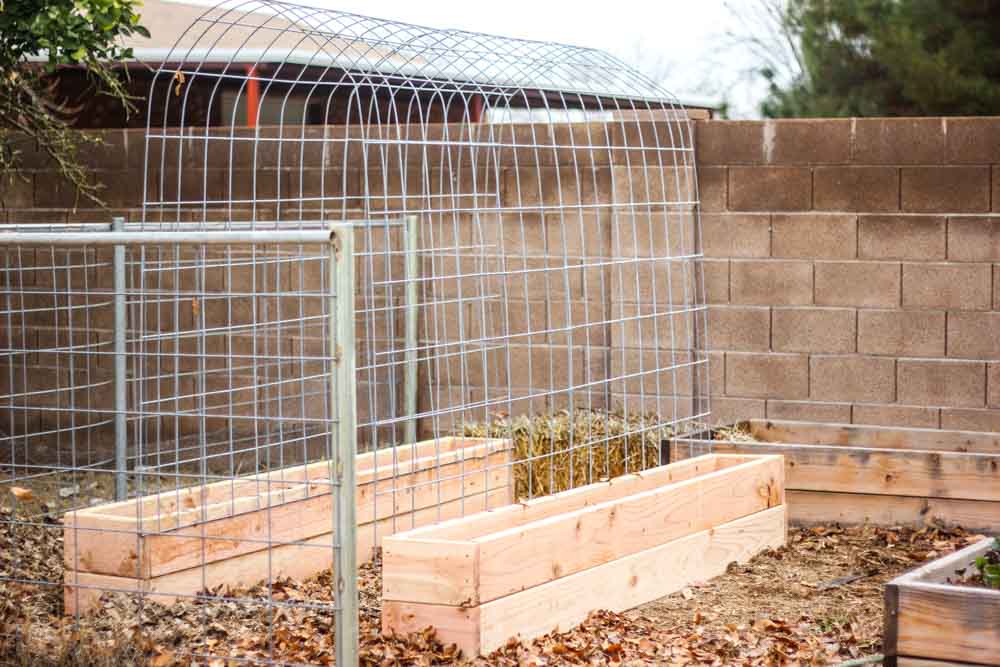 Garden trellises.
They're the stuff of dreams, man.
Well, gardener dreams at least.
A few days ago I woke up with a plan. And like normal, I gathered the family into the living room and presented my case for that day's spontaneous project, complete with sketches.
They weren't impressed. At first.
But as soon as we got to work, they realized this was a really EASY and FUN project and it would solve a lot of problems for us in our garden space.
See? Mom knows what's up.
The biggest culprit in our garden is the abundance of bermuda grass that infiltrates the north side each summer. We live in Arizona and we water our entire acre of land with irrigated water that comes out from the canal at the back of the property.
It's a great, cheap resource for us here in the desert. But it also brings in a lot of weeds and makes our bermuda grow like, well, a weed. (Bermuda is actually a weed instead of a grass.)
I always hesitated putting a large raised garden box in this area because I just knew the influx of bermuda would take over each year and cause mayhem. Even black fabric isn't enough to stop it.
I needed a growing area that would stay primarily off the ground.
And this trellis & raised garden box combo is just the solution for us!
We only will have to water in the raised box area and as long as we don't water too far down those boxes, it shouldn't be a water source for the bermuda.
We also plan on packing a good foot of leaves and wood chips around the arch to keep the bermuda at bay.
Plus, it's purdy. (Psst, that's farm talk for pretty)
And for a gardener, that's important!
Trellis & Raised Garden Box Combo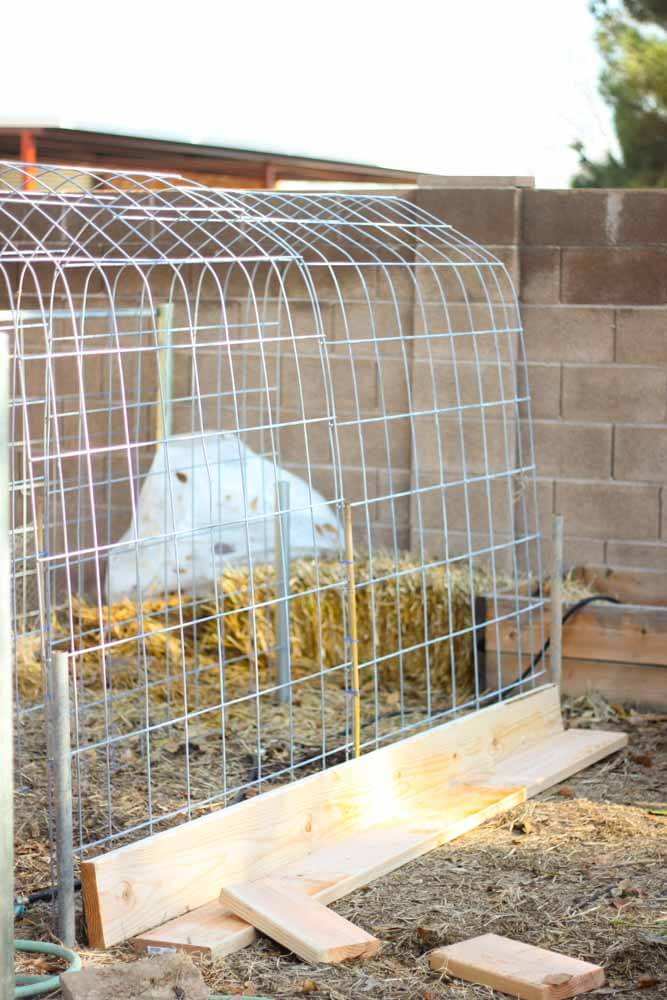 Step 1) Gather your supplies
The overall size of the structure is 57 inches wide x 8ft 2 inches long x 6ft 4 inches tall
The size of each box is 1 ft wide x 8 ft 2 inches long
9 (2inx8inx8ft) planks of wood. We like to use Douglas Fir wood for our raised garden boxes. You can read more about the best material recommended for raised garden boxes here.
Star bit (where to buy) and accompanying deck wood screws (where to buy)
(We like using the star bit, it makes it a lot easier to drill)
1/8th inch drill bit (where to buy)
The arch is 6 ft 4 inches tall and we the opening is 32 inches across
2 (4ftx16ft) cattle farm panels (where to buy) – we had them cut to 12 ft. long, but later on we realized we could have kept them the full length and attached them to the bottom of the boxes instead of at the top.
To attach the arch trellis to the raised garden boxes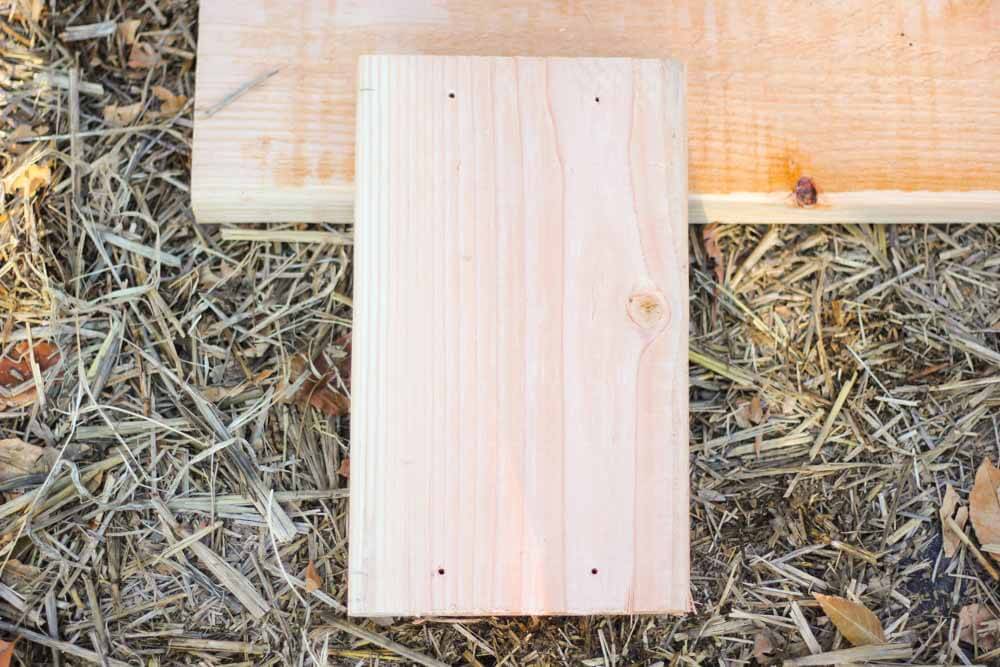 Step 2) Cut and drill pilot holes in the short end of the boxes.
Since the boxes are double-deep, this means you'll be making FOUR boxes, TWO on each side.
Take one (2inx8inx8ft) plank of wood, and cut it into 1 ft. sections. This will give you all the short ends you need for each of the boxes.
Next, mark the holes and drill pilot holes with the 1/8th inch drill bit into the ends of each 1 ft. section.
(TIP: This is a great job for kids!)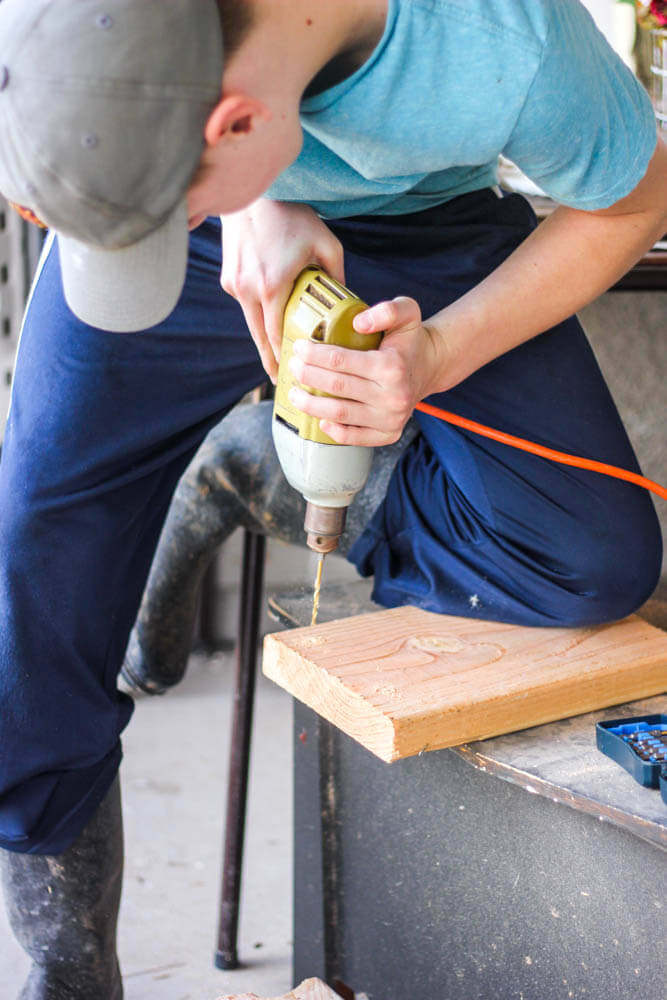 Step 3) Put together your raised garden boxes
Using the star bit and wood deck screws, go ahead and screw your boxes together!
You'll be making FOUR boxes total, TWO on each side.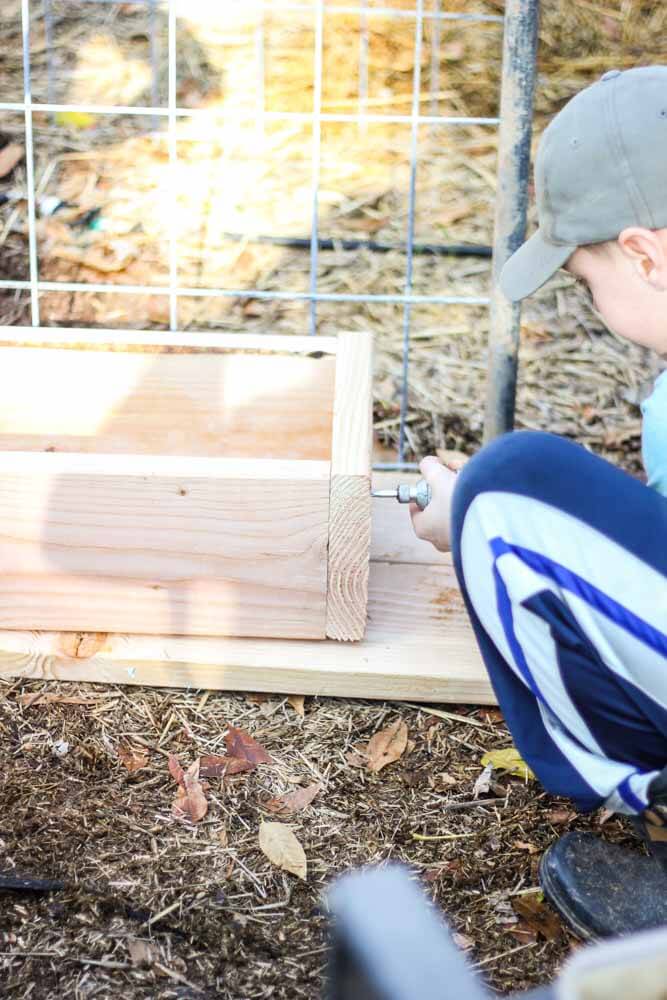 Step 4) Stack the boxes and attach them to each other
Stack one box on top of another and attach. Do the same to the other side.
The easiest way to do this is to drill a screw at an angle hitting each box.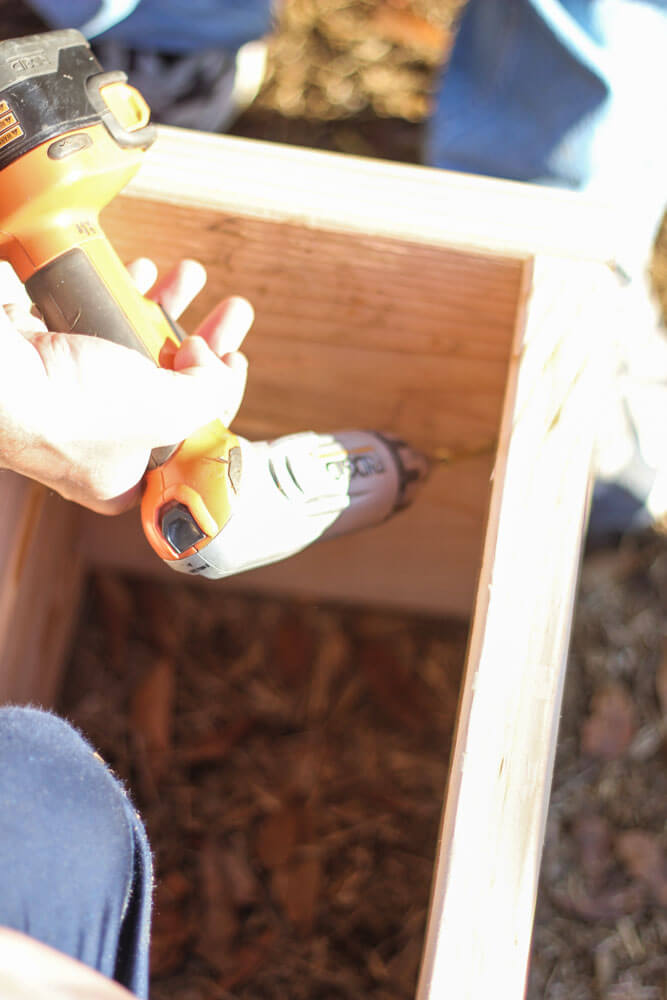 Step 5) Bend the cattle panels into an arched trellis.
We found the best way to bend these 4 gauge cattle panels is to grab a log or a piece of wood and hold that down as you bend it over.

Step 6) Now it's time to attach the trellis to the raised garden boxes
We used u-nails and a hammer and tacked the trellis easily to the raised garden boxes.
NOTE: We placed the trellis about 4 inches below the top of the boxes because we had our cattle panels cut to 12 feet long. If you left them at 16 feet, you can attach them at the bottom of the boxes.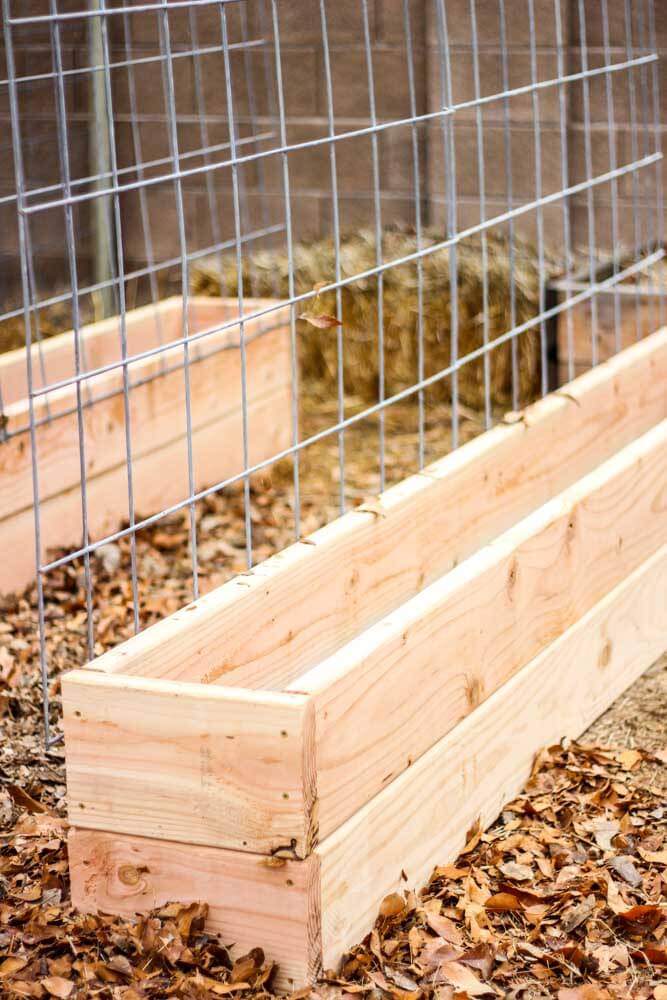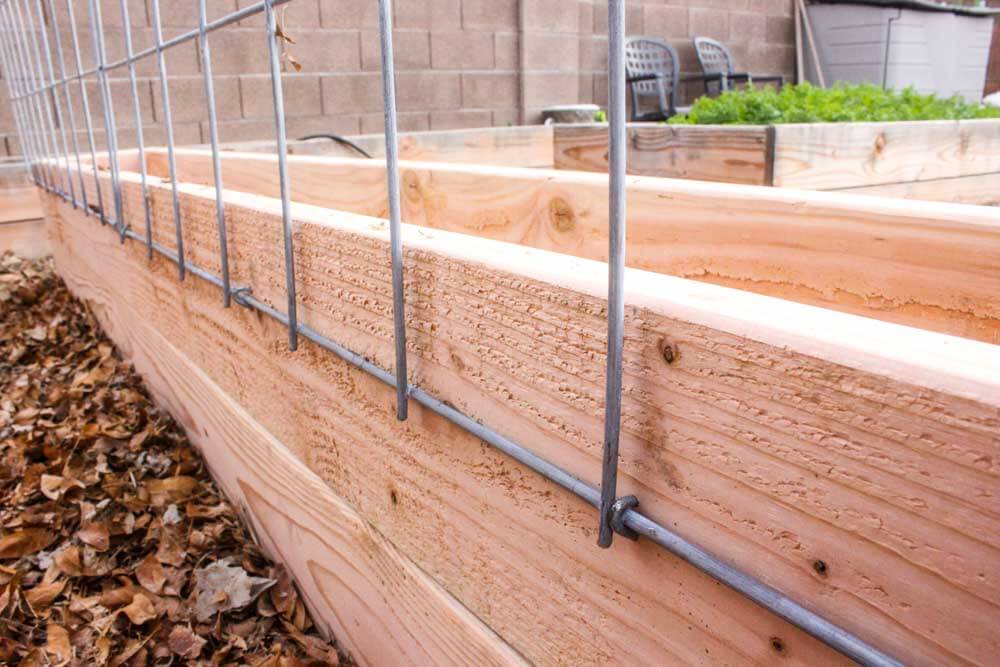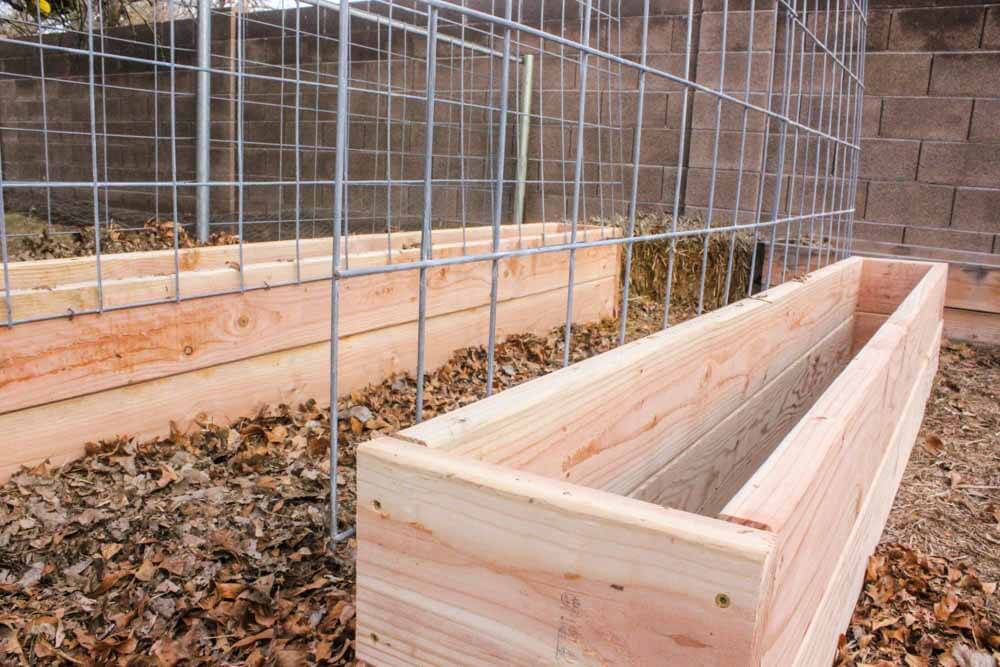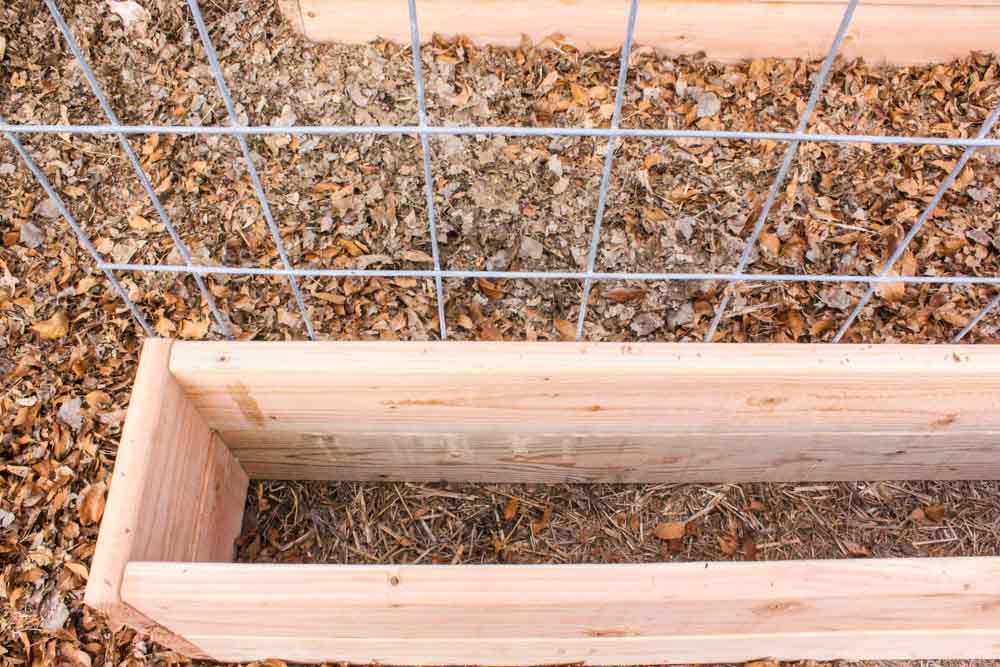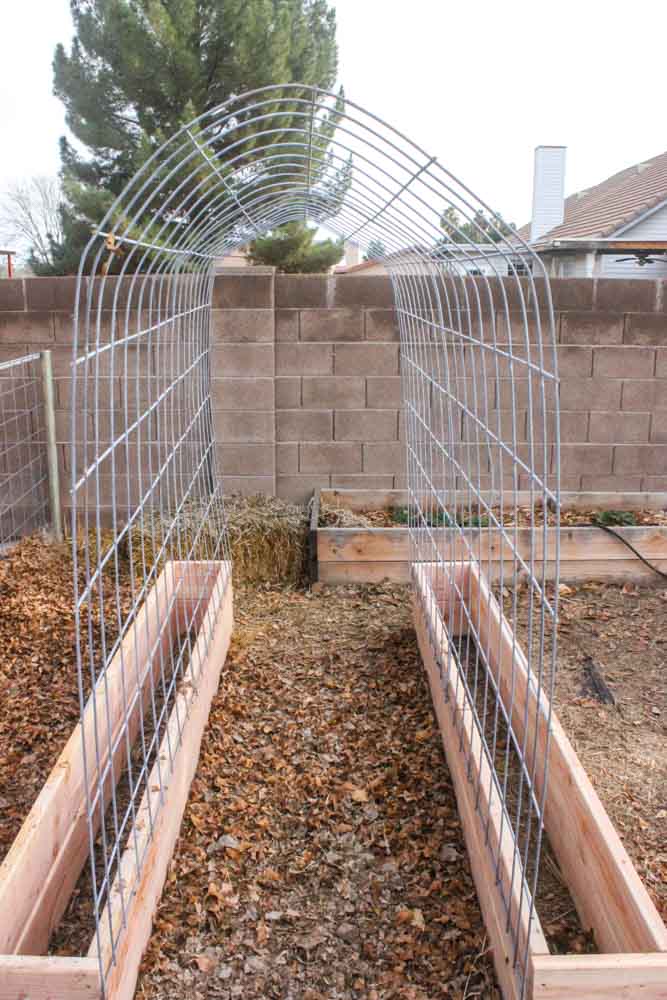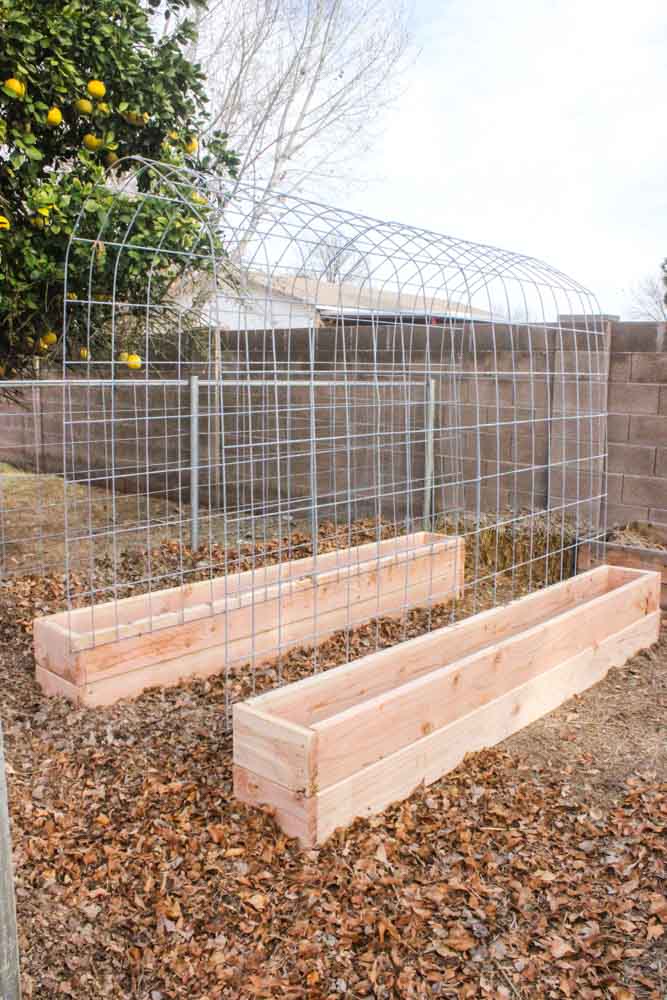 Whew! Not too bad, right?
Okay family, you can take a break now.
That is, until my next project…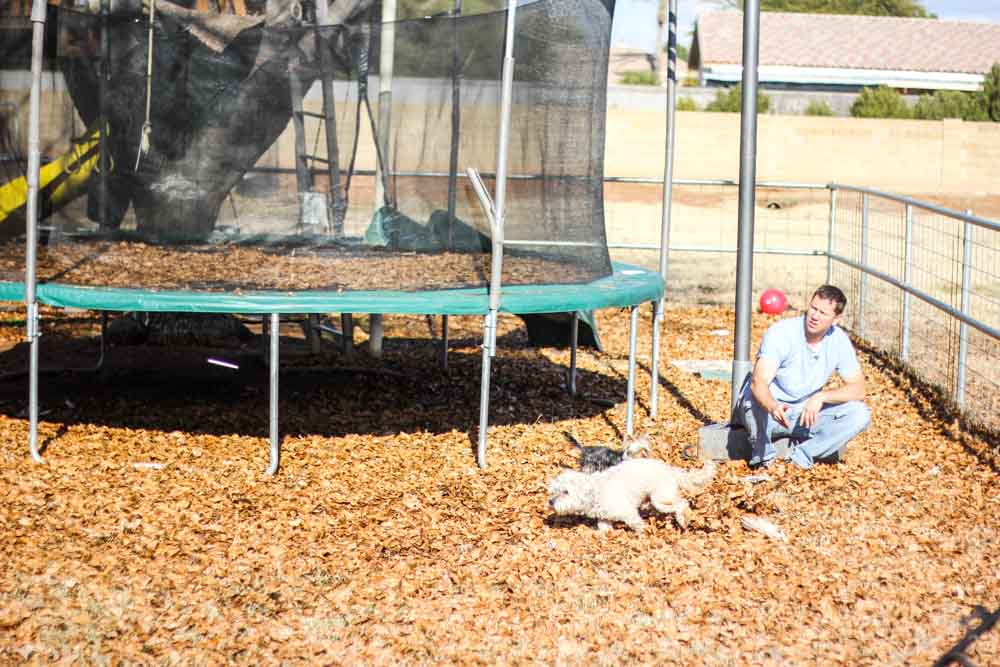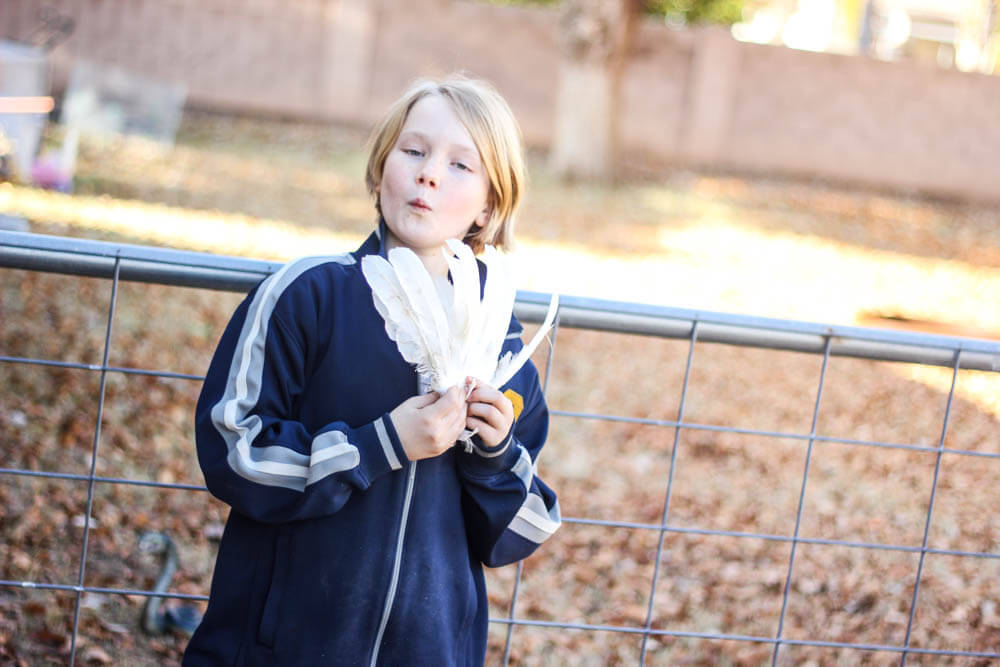 Want to see how my trellis is doing? Come hang out with me on Instagram!