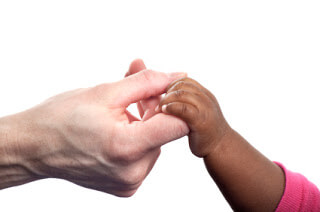 We did it!
We sat through 30 hours of training to become Foster Parents. 10 WHOLE weeks of classes.
And up until the 10th week, we struggled with the decision to OFFICIALLY become straight-up Foster parents.
We took the classes because it makes it easier for us adopt through the state if we are foster-certified. Because there are SO many children in the system that need to be adopted, the state offers a lot of benefits and incentives.
When you adopt through the state, the child gets a monthly subsidy, free healthcare and a plethora of other services. Also, the adoption fee is $0. As we took the Foster classes, our hearts hurt for these kids and we went back and forth between our decision to foster or not. The class did a GREAT job of showing us real case studies of these kids and we even met some and got to see their amazing progress.
I think what helped us finally make the decision were our kids. They came to us and practically begged us to foster a child. (They are really excited about the prospect of getting a new toddler sibling) The look in their little eyes were so trusting and full of excitement. It's amazing that kids have faith that it will all turn out wonderful. So, after a lot of debate, we have decided to become Foster-Adopt Parents. That means they will call us about children whose parental rights are already severed or looking to be severed soon. They will tell us all about their situation and then we can decide to foster them and maybe eventually adopt, too. We have to foster that child for at least 6 months before we can adopt him/her.
We are hoping for a child age 0-4. Yikes! It's scary and exciting at the same time.
Just to let you know, if we foster we are allowed to post pictures to facebook and our blog, but we can't label them as our "foster child". So if you see another kid in our pics, just assume I didn't give birth to a 2 year old, okay?