Is Cow's Milk Good for Humans?
I say yes.
Let me preface this by saying that I'm totally cool with you if you choose not to drink milk. I'm not going to come to your house and salmon-slap you for the absence of milk in your fridge. Your body, your choice.
But this is my blog, so today I'm going to share my opinion on the matter of milk and why I think it's good for humans.
Today's article is going to be divided into 3 parts – Nature, History, & Nutritional Science.
Nature: Do mammals drink other mammal's milk?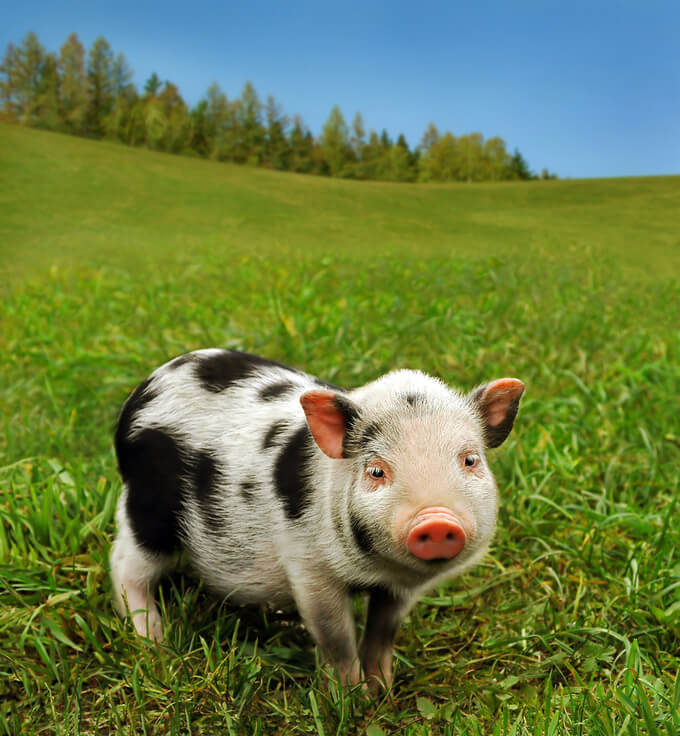 A common argument against milk is that if we take a look at nature, we'll notice that mammals don't drink the milk of other mammals. This would, of course, bring us to the conclusion that if mammals in nature don't drink other mammals' milk, then by golly, we shouldn't either.
Humans should drink only human milk, end of discussion, right?
I decided to delve into some research from leading experts on the subject of the behavior of other animals when it comes to milk. Here's what I found:
"Many mammals drink other mammals milk. For instance, pigs are notorious for breaking into the dairy barn just to drink from the cows. Some animals also sometimes nurse orphaned animals of other species. Primates love cow's milk and ask for it from their handlers. Raccoons prefer it when dumpster diving/scrounging around in cities. The Red Billed Oxpecker perches on the udders of impala and giraffes and drinks their milk. On Isla de Guadalupe, feral cats, seagulls, and sheathbills regularly steal the milk directly from the teats of elephant seals. Carnivore predators fight viciously over the full udders of the nursing animals they've hunted down. Most animals would gladly consume milk if you gave it to them; they just lack the access, brain power, and opposable thumbs to obtain it." -Dawn Gifford, Small Footprint Family
Another argument against milk is that milk is perfectly designed for the animal's offspring and therefore, it should be the only being that consumes it.
Cow's milk is richer in protein to support the muscle growth of the calf. Human milk tends to have higher amounts of essential fatty acids to support the complex brain development of a human baby. While I agree with this point that each mammal's milk is designed differently, I don't agree that this means the milk cannot do good for other mammals as well.
All food we eat contains a variety of nutrients. Some foods have higher protein. Some have higher carbohydrates. Unfortunately, there isn't ONE food that provides all of our needs. Humans need a variety of foods. During winter, citrus is in season here in Arizona. The high amounts of Vitamin C we obtain from our citrus helps boost our immunity. Each season, each harvest (whether from an animal or plant) provides a variety of nutrients, but no ONE food can do it all. Such is the same when it comes to milk. It's just like every other food.
History: Who decided we should drink milk from that dangly thing?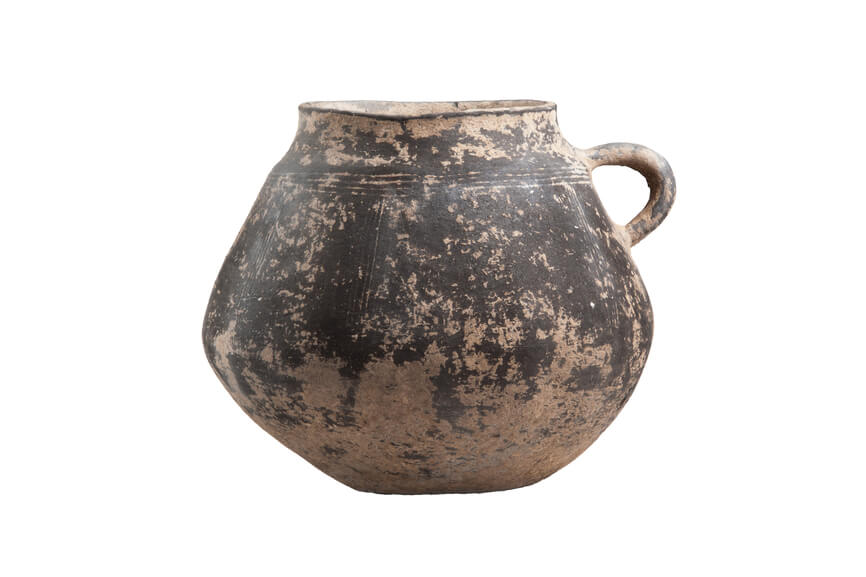 The first evidence of collecting and drinking the milk of another mammal goes back 9,000 years during the neolithic era. Various pottery artifacts have been found to have traces of milk in them, so it seems that our neolithic ancestors were the first ones to decide it was time to taste that delicious liquid found in other mammals udders.
Over the years, humans have tried Yak, Camel, Water Buffalo, Sheep, Horse, Reindeer, Goat, & Cow's milk. Check out our nutritional comparison between goat, cow, & sheep.
Today, over 65% of the world's population drinks goat's milk. Goat's milk, because of it's digestibility, is less likely to cause lactose intolerance. Goats are also easier to care for and feed than a cow. Around the world many families take care of their milk needs with just ONE goat. That's why we own and milk goats here on our farm. They are incredibly easy to keep, and the milk tastes fantastic. No gross tasting milk over here. Check out my article all about raising & milking goats.
Science: Are humans designed to drink milk from other mammals?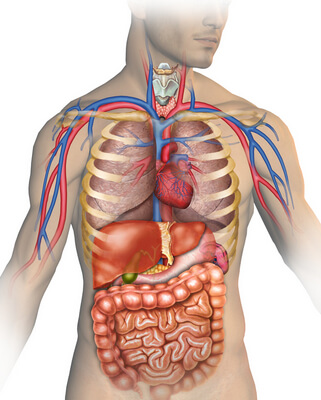 Lactase is the enzyme needed to digest lactose (lactose is the sugar found in milk). Humans produce high levels of lactase during infancy. With a diet consisting of SOLELY milk, this is nature's solution. As humans advance into adulthood, the levels of lactase produced by the human body decreases, but it doesn't completely go away.
Many people argue that humans aren't designed to digest milk because we don't produce lactase. The facts are that humans do, in fact, continue to produce lactase, just in smaller amounts. In my opinion, we don't need high amounts of lactase because we are not relying SOLELY on milk. We produce just enough to digest the milk we do drink.
Those with lactose intolerance tend to be of African, East Asian, and Native American descent. The good news is, RAW milk contains the lactase enzyme needed to digest the milk completely.
So why all the recent lactose intolerance issues?
I believe this is due to the increase of PASTEURIZED milk in the human diet in the last 100 years or so. Raw milk is perfect in its natural form and because it contains the bacteria needed to produce the enzyme lactase, most people with lactose intolerance notice no issues with raw milk, especially with raw goat's milk.
"One reason raw milk is so much easier to digest compared to pasteurized milk is due to the presence of lactase, the enzyme that breaks down milk sugar and which many humans are unable to produce. The experts I have spoken with deny the presence of lactase in raw milk; however, it is the friendly bacteria in raw milk that facilitate the creation of lactase in the intestine where it is needed. That is why lactose-intolerant people can drink raw milk without a problem. Pasteurization kills these friendly bacteria." (source) -Mark McAfee, Organic Pastures
So what about the nutritional aspects of milk? Do humans really need milk for its nutrients?
To talk about the nutritional aspects of milk, you first have to understand the difference between raw and pasteurized milk. Milk that comes from factory farms, full of animals that are confined to stalls indoors, force fed antibiotics and hormones that distort and damage their bodies, can't really be considered real milk anymore.
"Once you understand how modern milk is produced and processed, it seems logical to just avoid it altogether. But Real Milk–full-fat, unprocessed milk from pasture-fed cows–contains vital nutrients like fat-soluble vitamins A and D, calcium, vitamin B6, B12, and CLA (conjugated linoleic acid, a fatty acid naturally occurring in grass-fed beef and milk that reduces body fat and protects against cancer). Real milk is a source of complete protein and is loaded with enzymes. Raw milk contains beneficial bacteria that protects against pathogens and contributes to a healthy flora in the intestines. Culturing milk greatly enhances its probiotic and enzyme content, making it a therapeutic food for our digestive system and overall health." (source)
Humans have been supplementing with the milk of other species for 9,000 years. Our ancestors found that milk contained high amounts of much needed nutrients that were hard to find year-round in climates where cold winters or hot summers wouldn't allow for the growing of plant-based foods. Think for a moment what the purpose of food is. We eat food so we can nourish our bodies.
We think of raw milk as the ultimate supplement. We feed our animals organic hay, provide a pasture for them to graze, let them raise their babies, treat them with herbs and holistic methods, and drink their milk in its natural, raw form. (click here to find out what to do if you can't find raw milk)
Read here to see How long did YOUR ancestors live while eating BACON, LARD, & WHOLE MILK?
Aren't there hormones in milk?
Hormones are often thought to be rampant in milk, but this is actually only if the animal is supplemented with the (rBGH) hormone. Cows, goats, sheep, & camels that are raised in a natural environment and not supplemented with hormones have very low amounts of hormones.
And, spoiler alert, hormones are in all foods, even plants. In order for ANYTHING to grow, get bigger, or increase in size, it needs various hormones to do the job. Plants use growth hormones, immune hormones and stress hormones to grow & survive. Some animals even have altered behavior from eating too much plants with natural hormones
The list of phytohormones (hormones in plants) is rather large:
GOITRIN Hormones
Broccoli
Rutabaga, Turnips
THIOCYANATES Hormones

Bamboo Shoots
Cassava*
Corn
Flax
Lima Beans
Sweet Potato
Cruciferous Vegetables:

Arugula
Bok choy
Broccoli
Broccolini
Brussels sprouts
Cabbage
Canola
Cauliflower
Chinese Broccoli
Chinese cabbage
Choy sum
Collard greens
Horseradish
Kale
Kohlrabi
Mizuna
Mustard Greens
Mustard Seeds
Radishes
Rapini
Rutabagas
Turnips
Wasabi
Watercress
FLAVANOID Hormones (apigenin, glucosylorientine, vitexin)
Chamomile
Citrus fruits
Parsley
Onions
Wheat sprouts
Red wine
Beer
Soy
Millet
QUERCETIN, KAEMPHFEROL, RUTIN Hormones
Capers
Cranberries
Onions
Tea
Broccoli
Red Wine
Currants
Apples
Grapes
Blueberries
Ginko Biloba
Apricots
Grapefruit
Endive
Buckwheat
Asparagus
Citrus Fruits
Want more hormone lists?
Google "Hormones in all foods". Actually, wait. Don't do that. It's just going to make you crazy. The bottom line here is that there are naturally occurring hormones in all foods. Nothing could grow or be produced without hormones. It's really the synthetic ones you need to worry about. There are some naturally occuring hormones in foods that need to be properly prepared first before consuming. Soy, if fermented, can be a great addition to the diet, but unfermented soy can give the human body an overabundance of estrogen-like hormones. Broccoli, if steamed, can provide many nutrients, but eaten raw can damage the thyroid and it's bind to thyroid hormones in the bloodstream.
Finding your answer
If you're on the fence about milk, I'd urge you to do your own research on the subject, instead of falling for blanket statements condemning all milk. Does milk do a body good? Yes indeed, my friend.
What do you think?