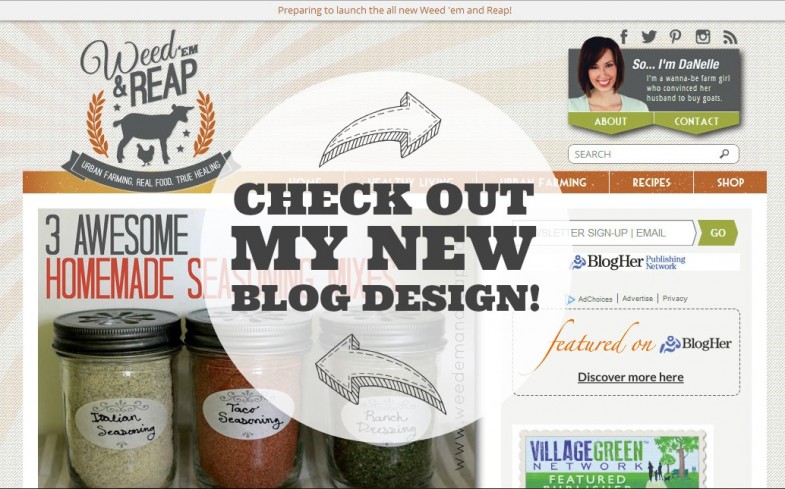 Today, I am super stoked to announce the new design of my blog!
I am in LOVE!
This design has been in the works since April, and it's taken all of my self-control not to spill the beans. This new blog design will not only be on a new platform (WordPress), but it'll also have bigger server & hosting capabilities to make your visit here at Weed 'em & Reap a nice smooth ride.
Let me show you around..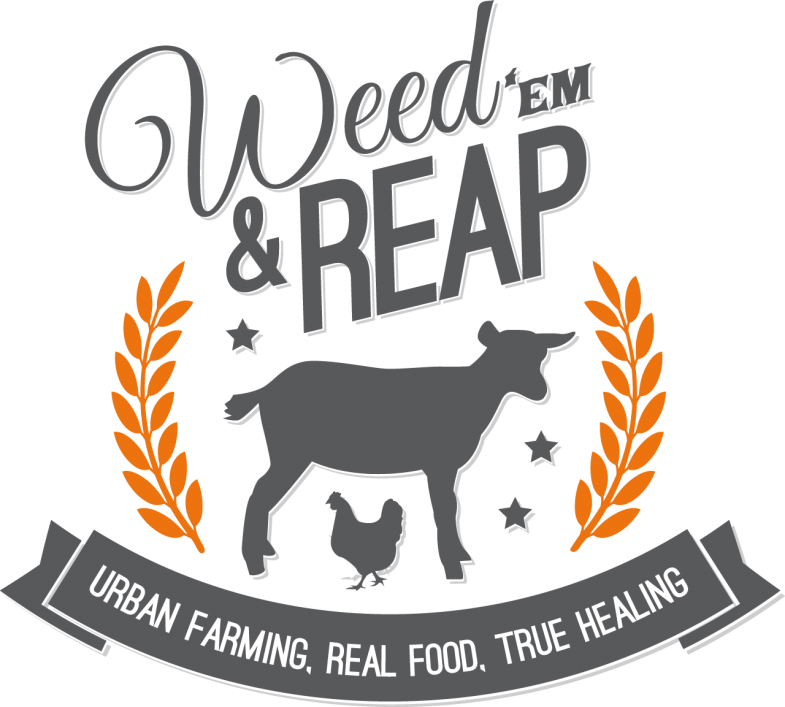 First of all, I have to give a shout out to my friends at Genius Monkey for creating this wicked-awesome logo.
It's just so…ME, don't cha think?
Navigation through my blog will now be super easy…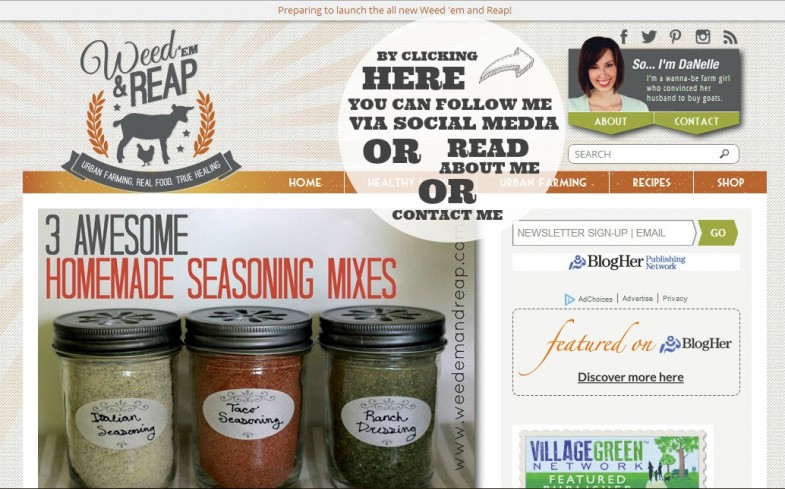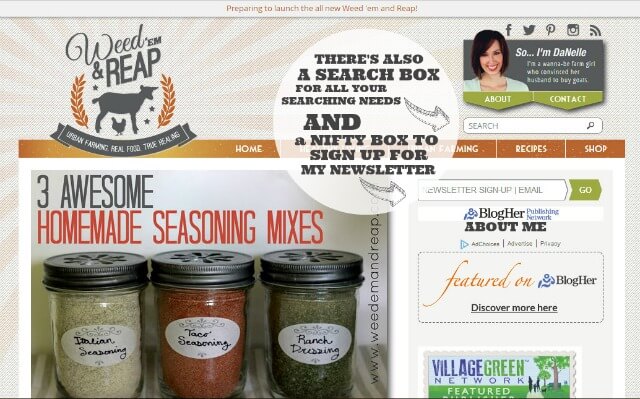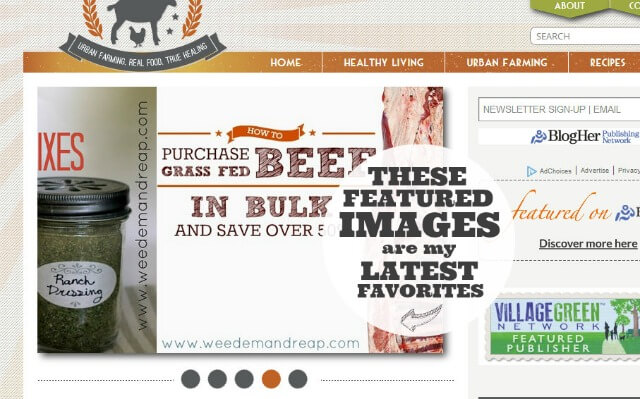 Eeeek! Are you excited yet!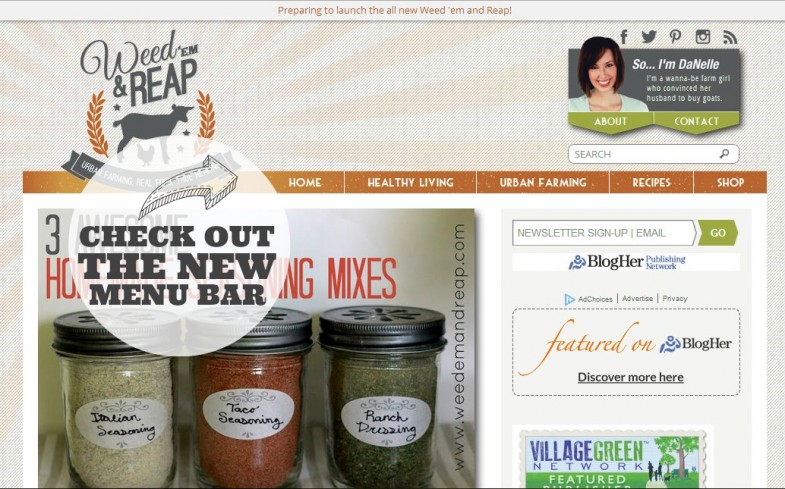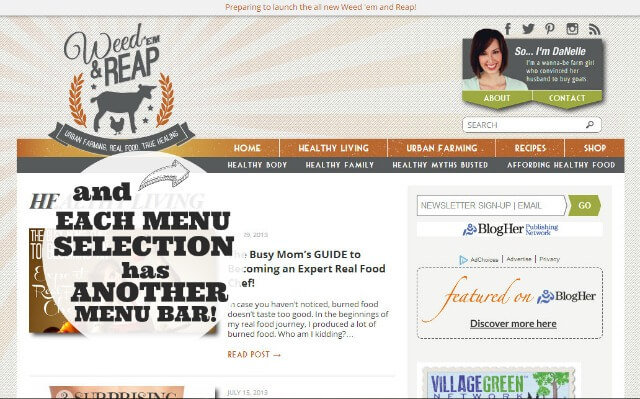 It's about to get all crazy up in heyah!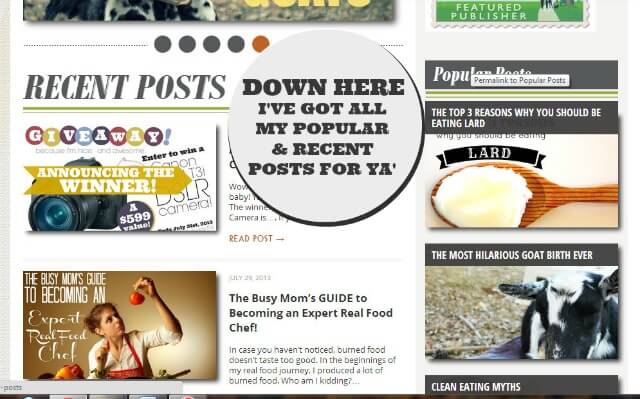 So what do you think? Don't you love it? Can you tell I'm in love?!