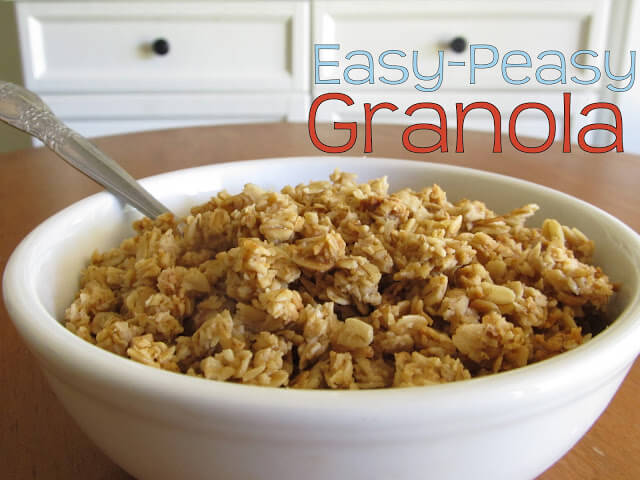 This isn't some fancy-shmancy granola. It's simple. It's cheap. It's sweet, salty & crunchy with a hint of vanilla. It's great for breakfast, snacks, yogurt. Kevin takes a cup and scoops some out for his drive to work in the wee hours. I don't add any nuts, seeds, dried fruit or coconut flakes. The main reason? My kids are SUPER Picky and won't eat it that way. So Kevin and I add them later and the kids eat it plain. It works.
So try it. NOW.
10 C. quick oats (or take your rolled oats and pulse in your blender a bit)
1 C. coconut oil
1 C. honey
1/2 tsp. salt
1 tsp. vanilla
1/2 tsp. cinnamon
Here's how you make it:
This is my FAVORITE blender HERE.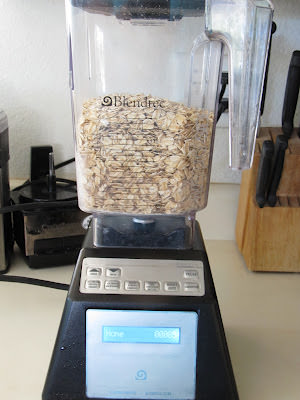 I only buy whole, rolled oats because they are less heated and processed SO to make granola, I pulse it a little in my blender (my new BLENDTEC!!!!sung in my best opera voice). I used to make it with just rolled oats, but it turns out more chewy and less crunchy that way.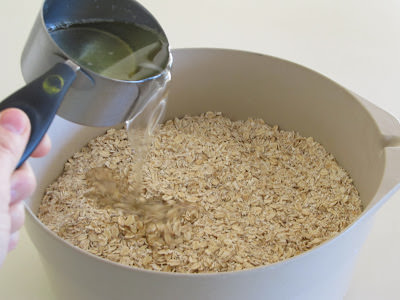 In a microwave-safe bowl, slap your oats in there and add your oil.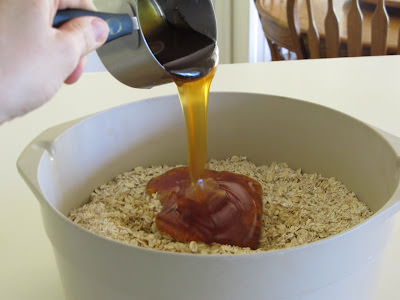 Next, your honey.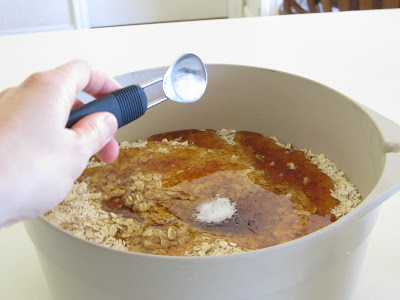 Salt & Vanilla.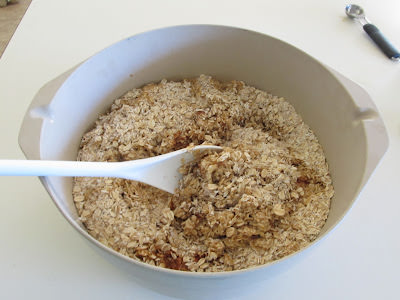 Now you'll cook for (3) 2 minute intervals in the microwave, mixing between each.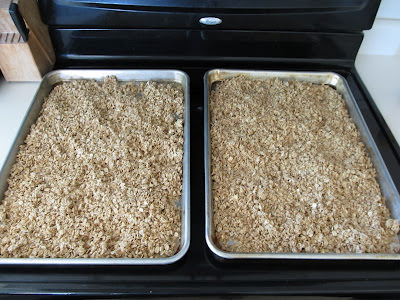 Next spread it out on 2 cookie sheets and bake at 350 for 15 minutes, swapping the trays at the halfway mark.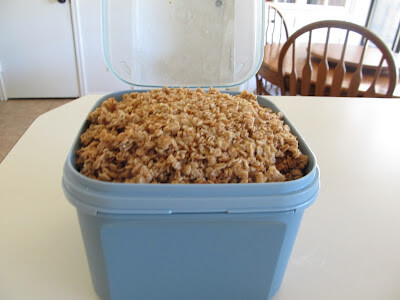 Once it cools, store it in an airtight container for up to a month.
See? Easy Peasy.