I've been dreaming about this since the day we bought this house and now, a whole year later, it's completed! Well, almost. I wanted to build an animal area at the farthest part of our yard and make it easy to keep our animals. First we had to build up a big pad of dirt to keep it out of our irrigation. Luckily, we are having someone grade down our front yard so we had plenty of dirt to make this pad and a walkway all the way back to it.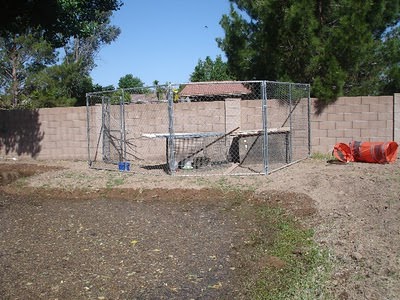 Hard to believe but this took hours of planning and searching to find the right people to build it for me. I found someone to do the concrete, but to give me the good price, I had to order the concrete myself. "How much do I order?" I asked. " One yard." He said. "One Jar?" I asked. After about five more of these exchanges I realized he meant One Yard. We had a good laugh about that he and I.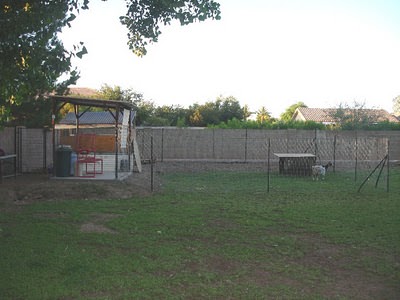 Kevin says most people build animal shading for the animals, but I had animal shading built for me. This is my milking station in all it's glory. I have everything perfectly set up to keep me out of the irrigation, cover from the rain, and shade from the sun. I found a guy that gave me a great deal on the shading, but he I think he overcharged a little on the fencing. Oh well, live and learn right?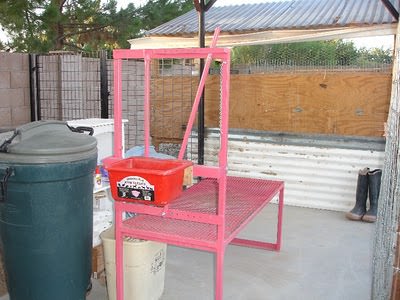 Lydia and I have been working hard on this chicken coop. And when I say that I mean I'VE been working really hard and Lydia's been playing with sticks in the mud. I am so proud of myself that I designed it so Lydia can open the hatch and get eggs every morning.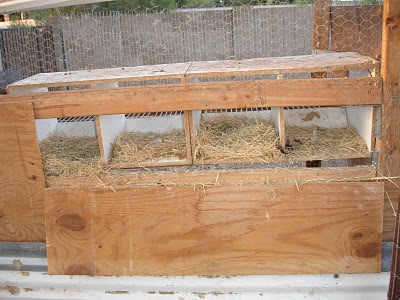 Here's the other side of the chicken coop. I haven't decided how I want to finish it yet. I was going to leave it open so they could go out and scratch in the little pasture with the goat, but this goat is driving me crazy, she tries to climb up to be with the chickens so I'll probably have to close this up and just leave a little door for them.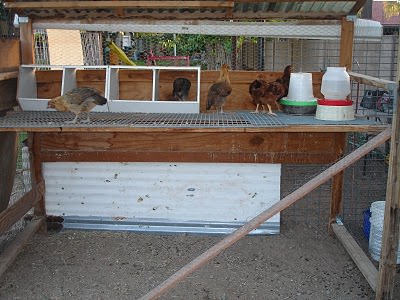 My apricots are almost here and I'm so excited because we've never had fruit trees before. They're not quite ripe yet. I have two culprits who like to eat all my apricots. Birds and Lydia. For the birds I've hung old cd's(the glare is supposed to annoy them) and I bought a fake owl and that seems to have kept them away so far. For Lydia, I'm considering an electric fence.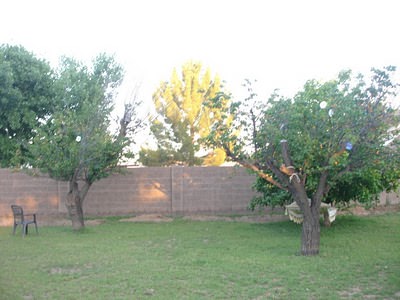 We're trying to take advantage of the 'cool' weather and we've been playing a lot of kick ball.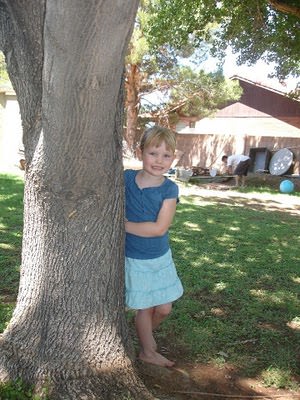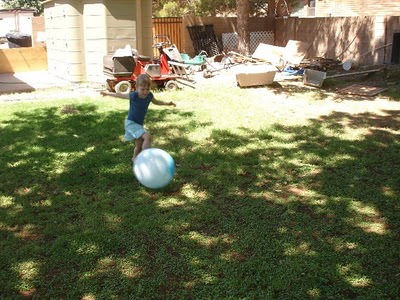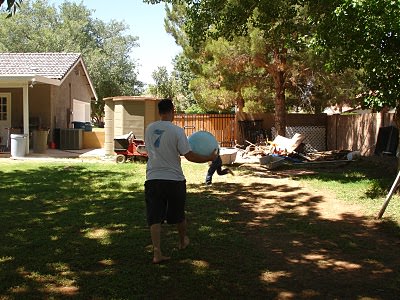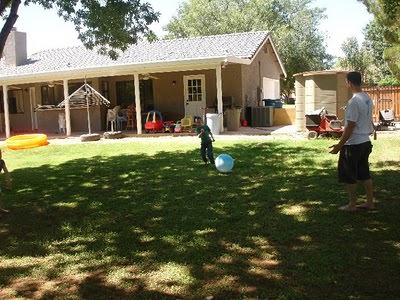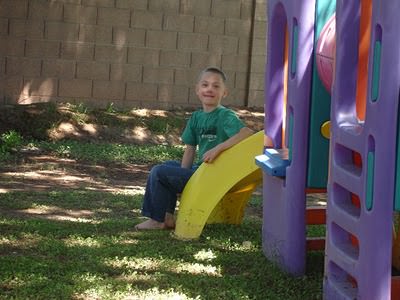 And finally, wait till you read my upcoming post, "Funny Farm Experience #2 – The snake"