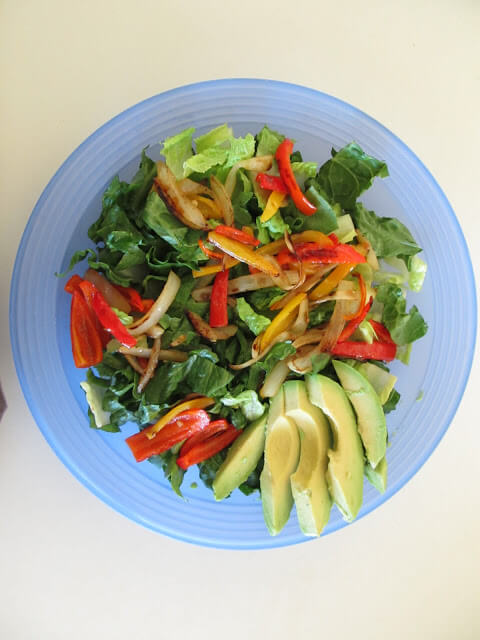 I use the word 'simple' a lot when I post recipes, don't I?  Well I don't care 'cause this salad is the bomb diggity, yo.  Mmmmmm I love me some fajitas.  I basically inhale this thing.  Lunch is always hard for me because I want something satisfying AND healthy.  Well, this thing is both.  It's super fast and the best thing is it makes it's own dressing.  Super simple and yummy.
Fajita Salad
2 c. chopped romaine
1/4 medium onion, sliced
1/2 red, yellow or orange pepper, sliced
1 TBS. lard, coconut or olive oil
1/2 avocado, sliced
salt & pepper
In a skillet over medium heat, saute your onion and pepper in the oil until it caramelizes.  Slap those yummy onions & peppers over your salad(along with any drips of oil), and add some avocado and salt n'pepper and you. are. done.