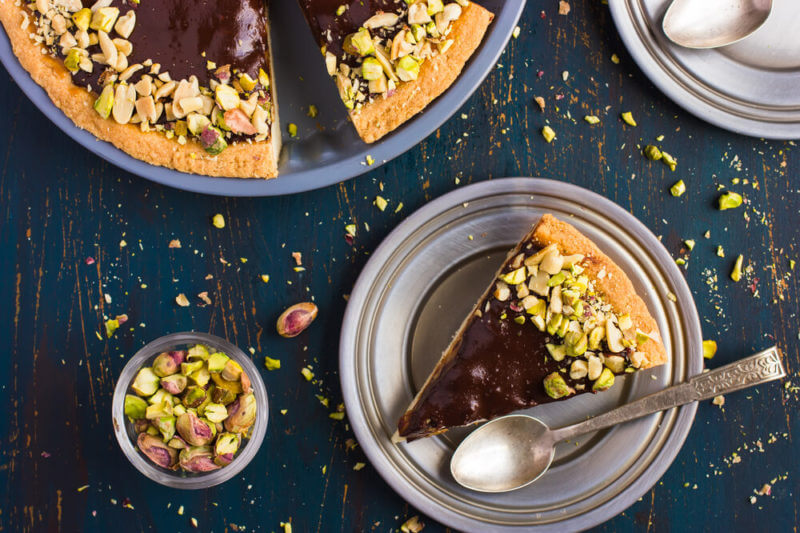 You read that right. This pie is really called Shoofly Pie.
I know, it's so funny! In fact, this whole pie is funny. It goes against all pie logic! There's no fruit, no meat and only a bunch of crumbs to cover it. How is this a pie?!
But when I looked into the history behind this pie, things began to make more sense. It comes to us from the Pennsylvania Dutch, a.k.a. the Amish. The version we're making today is adapted only slightly from the traditional version. The recipe has largely stayed the same over years and years!
The heart of this pie is molasses, a.k.a. that dark stuff in a bottle that's been sitting in the back of your pantry for five years. When you bake it juuuuust right with just the right ingredients, it produces the perfect sweet pie filling. And that explains the funny name—even flies can't resist it!
Molasses isn't sugary sweet, which makes Shoofly Pie one of the best pies for chilly weather.
This pie fills the same spot on the table as pumpkin or apple pie. It's sweet enough to satisfy those of us with a sweet tooth, but not so sugary that savory food lovers will shy away. It's a crowd pleaser like that (especially when topped with savory things like pistachios). I swear, it just warms you right up…
The best part? This pie is also super duper easy to make. Seriously. Lots of squishing things with your fingers and simple mixing. A certain grandma I know said once that the Amish mommas must have given this dish to the kids to make for holidays. Hmm… up for a task, kiddos?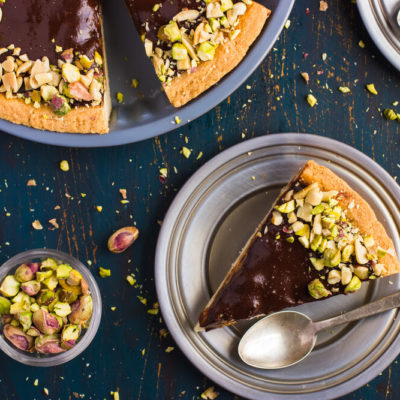 Wholesome Shoofly Pie
A savory-but-sweet pie built for autumn!
Print
Ingredients
1

single pie crust

, pre-baked (homemade pie crusts work great!
Instructions
Preheat the over to 400 degrees. Stick a cookie sheet in the oven while it's heating up; you'll need it later!

Combine the flour, sugar and butter in the same bowl. Combine them in a food processor or mix them around until they're just about blended. Don't mix too much! It should look chunky and imperfect.

Put aside the crumbs for now.

Mix the egg, molasses and baking soda in a mixing bowl. Whisk it until the liquid is a lighter color (there should also be bubbles).

Add 1 cup of hot water to the "filling" bowl. Whisk it until everything is uniform.

In the pie crust, sprinkle about half the crumb mix in the bottom. I find it helps to sprinkle it one handful at a time.

Measure 13 ounces of the liquid from the filling bowl (almost two cups). If there's leftover liquid, that's fine.

Pour the measured-out filling into the pie crust.

Sprinkle the rest of the crumbs on top of the filling.

Once the oven's hot enough, put the pie on the preheated cookie sheet in the oven. Be careful of spilling!

Bake for 10 minutes at 400 degrees F, then reduce to 350 and bake for 30-35 minutes.

Pull out the pie and let it set. It's VERY important to let the pie fully cool before cutting into it.
Recipe Notes
You can test to see if the pie has finished cooking by pressing it gently. It should feel firm and not "sink."
This pie is NOT very flexible with cooking time. Be careful not to let it burn!