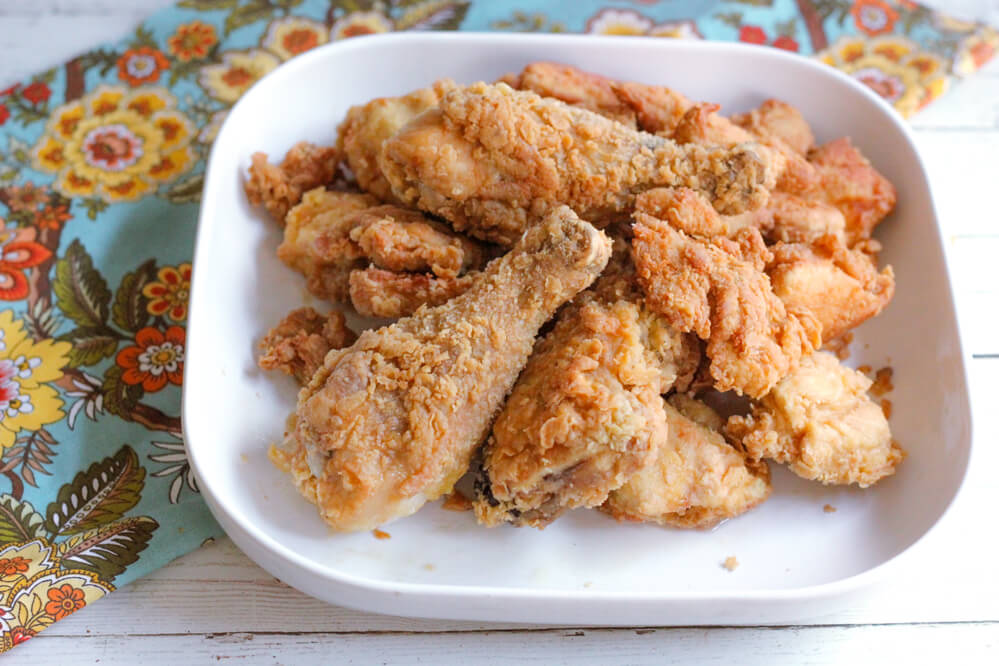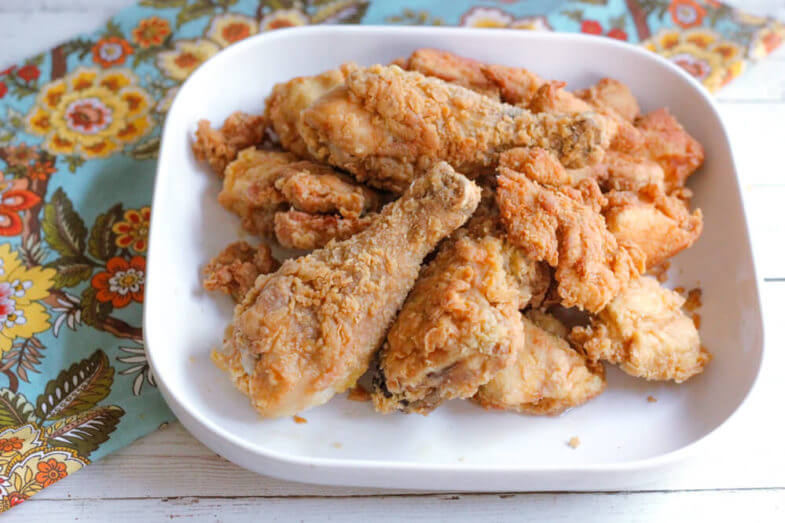 Let's face it, traditional food rocks.
I'm looking at you, butter. Or lard, or tallow. Basically all traditional kinds of fat.
You've got a bad wrap over the last 100 years. But for thousands of years previous, you've been providing families everywhere with flaky pies, flavorful veggies, and of course, beloved crispy, homestyle fried chicken.
So where did we go wrong? And why did we vilify you in the first place?
Crisco can go to hell.
In the late 1800s, the company Procter & Gamble was doin' mighty fine growing and harvesting cotton. The cottonseed, a bothersome byproduct of cotton, became so numerous that Procter & Gamble decided to see if there was anything –anything- they could make from the cottonseed to increase their profit. It seemed awfully wasteful to throw pounds and pounds of that cottonseed away.
They found after intense processing — which included heating & pressing that pesky cotton seed – that they were able to extract oil. And it cost Procter & Gamble next to NOTHING to produce it. An easily rancid and unstable fat, cottonseed oil was rendered stable and long lasting by adding the process of hydrogenation.
The result was a fat that had over 50% polyunsaturated oils or what we refer to as PUFA's.
When the cottonseed oil cooled, it looked exactly like lard.
They called it Crisco.
"Before processing, cottonseed oil is cloudy red and bitter to the taste because of a natural phytochemical called gossypol… and is toxic to most animals, causing dangerous spikes in the body's potassium levels, organ damage, and paralysis. An issue of Popular Science from the era sums up the evolution of cottonseed nicely: "What was garbage in 1860 was fertilizer in 1870, cattle feed in 1880, and table food and many things else in 1890."
– The Happiness Project
It smells like plastic, it tastes like plastic, and your body treats it like the unnatural thing it is, resulting in all sorts of inflammation, hormone disruption, neurological disorders,and heart disease.
As far as I'm concerned Crisco can go to hell.
Yep. Take your greasy, fake little butt and walk yerself down to the corner. 'Cause I don't wanna see your face in our house ever again.
Traditional fats that replace Crisco
All of the following can cook at high heats and can be used in place of Crisco. A smoke point is what you want to avoid when cooking with fats.
FYI, olive oil and other nut oils are okay for salad dressings, just not great for cooking as they aren't quite as heat-tolerant.
And just say no to canola, vegetable, corn, soybean, cottonseed, safflower, sunflower, or peanut oil. They all contain high PUFAs, or are just generally unstable too soon after pressing/packaging.
Homestyle Fried Chicken [made with real ingredients]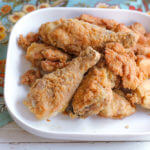 Homestyle Fried Chicken
An even more traditional take on your favorite crispy fried chicken recipe!
Print
Instructions
In a medium size bowl, whisk together eggs, water, & hot sauce.

In another bowl, combine the flour and spices.

Dip the chicken in the egg, and then coat it in the flour/spice mixture.

Heat the oil to 350 degrees F in a deep pot.

Fry the chicken in the oil until brown and crisp.

(Dark meat takes about 14 minutes, while white meat takes about 10 minutes)