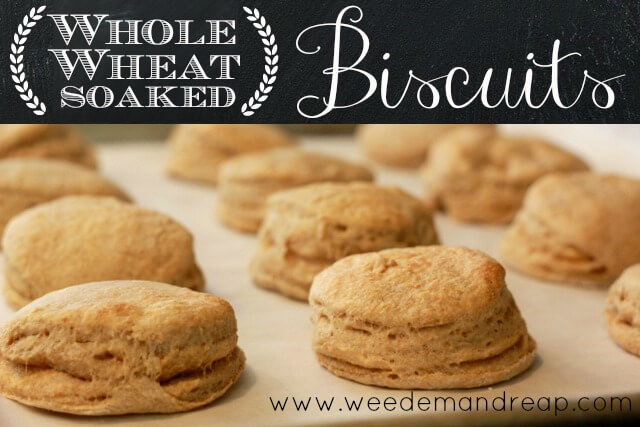 When I eat these biscuits, I die.
Seriously, these biscuits rock my world. And, of course I mean 'die' in a good way. Like "these biscuits are so good, I could die and go to heaven" way, not in a  "these biscuits are gonna kill me" way.
Most people would look at these here biscuits and immediately think of FAT & CARBS. Next they would probably think of big hips, extra belly fat, cankles, and the extra pounds they want to lose, then decide they'd better eat something "healthy" instead.
Well, look out world, these biscuits just happen to be healthy!
Yes, they have fat and carbs, but why should that mean they aren't healthy? If you think that low-carb & low-fat is the only way to find weight loss, well then it's time to toss those old myths aside girlfriend! (And boyfriend, but I'm married so not really, kay?)
I'm happy to announce that low-carb and low-fat are big horrible MYTHS!.
My journey to wellness & weight loss used to be full of these myths, but lucky for me, I found the truth and more importantly, I also found my natural weight eating natural fats, carbs, & proteins. Real, whole food is the answer, folks. And the sooner you accept it, the happier and healthier you'll be!
Say goodbye to dieting and eat these biscuits already. Sheesh.
Enough talking, let's get to this biscuit recipe! You're probably wondering what I mean by "SOAKED". Soaking your dough overnight is a traditional method, and one your dear 'ol granny used to do. The purpose of it is to break down the anti-nutrients that naturally exist in grains. Think of it, a grain in it's whole form would be really hard to chew. So, we grind it into flour and then it's okay to eat it, right? Well, what if I told you that the grain is STILL hard to digest, even after grinding into flour? In grains you can find an amazing amount of minerals, nutrients, & vitamins, but unlocking all that goodness depends on how you prepare it. If you are sensitive to wheat, if you have any health problems at all, or if you just want to maintain great health, preparing your grains properly is a must. You can read more about how I prepare my grains properly here.
If you're in a hurry and you want to omit the soaking time, I'm cool with that too. I don't eat 100% perfect diet and sometimes we just need to make food pronto. Just omit the apple cider vinegar & baking soda from the recipe and skip the soaking time. If you can make these biscuits with a soaking time, great, but if you can't, don't stress too much. I'm pretty sure the world won't end if you eat one batch of these unsoaked.
Whole-Wheat (soaked) Biscuits
Makes 1 dozen ah-mazing biscuits
2 cups whole wheat flour
1/3 cup lard, tallow, coconut oil, or butter. Click here to read why I believe traditional fats like lard & tallow are actually healthy.
1 cup milk. We drink raw milk, read why here.
2 TBS. apple cider vinegar
———
3 tsp. baking powder
1/4 tsp. baking soda
1/2 tsp. of salt
A couple tablespoons of arrowroot powder for rolling out dough.
Directions:
1. Using a pastry cutter, cut lard into flour until the mixture resembles tiny grains.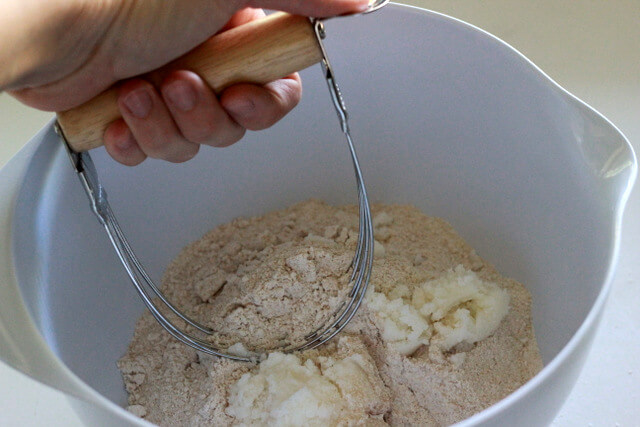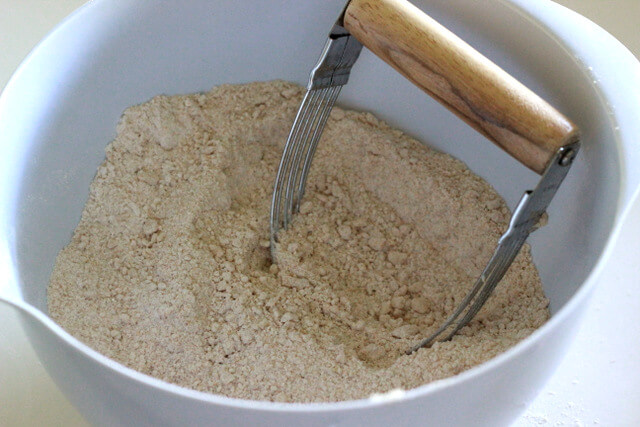 2. Add 2 Tbs. of apple cider vinegar to 1 c. of milk.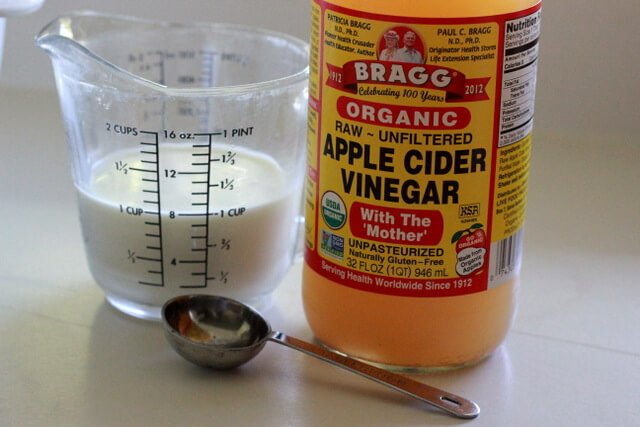 3. Make a well in the flour mixture, then pour the liquid mixture into the middle, mixing well.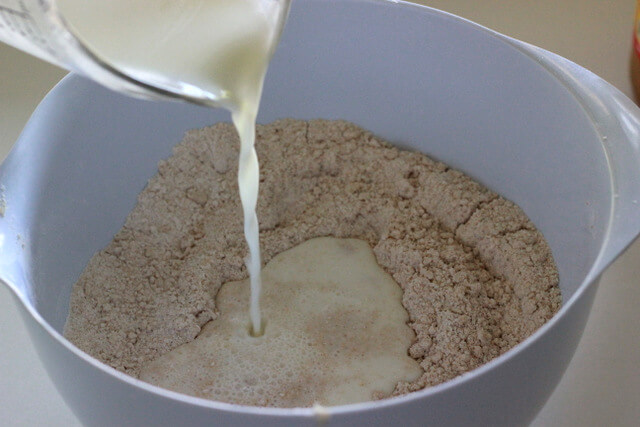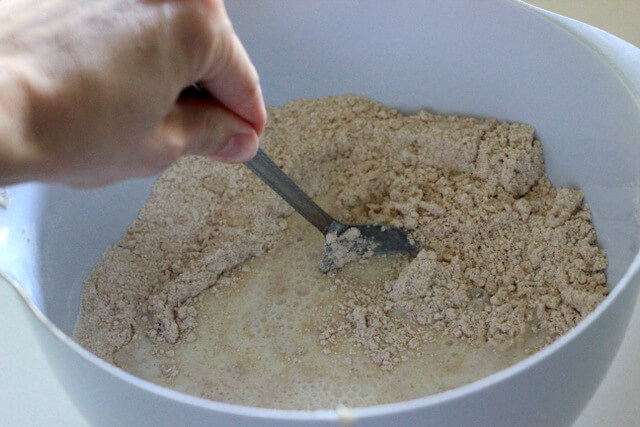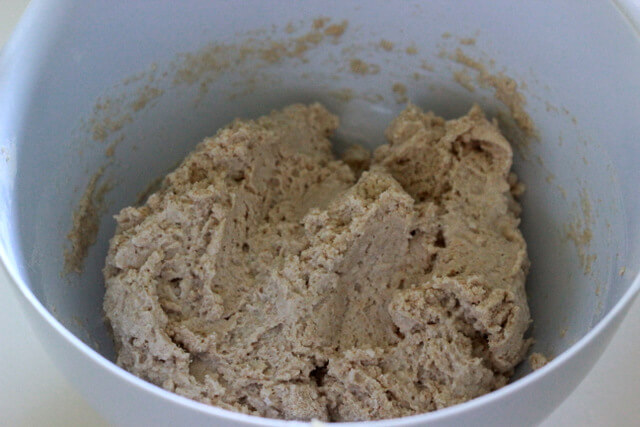 4. Cover the bowl with saran wrap and let sit on your counter for 12-24 hours. I usually just soak mine overnight.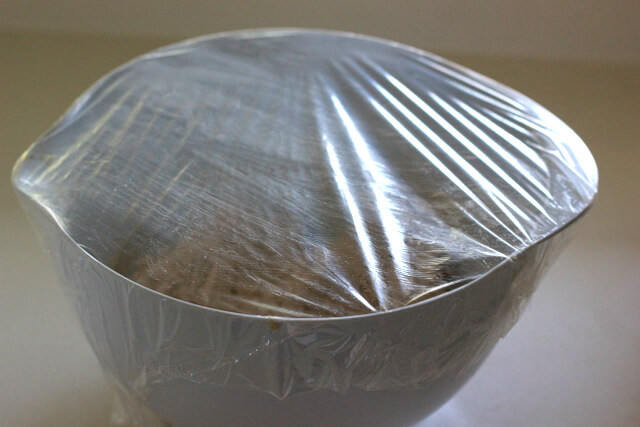 5. After 12-24 hours, remove saran wrap and add baking powder, baking soda, & salt.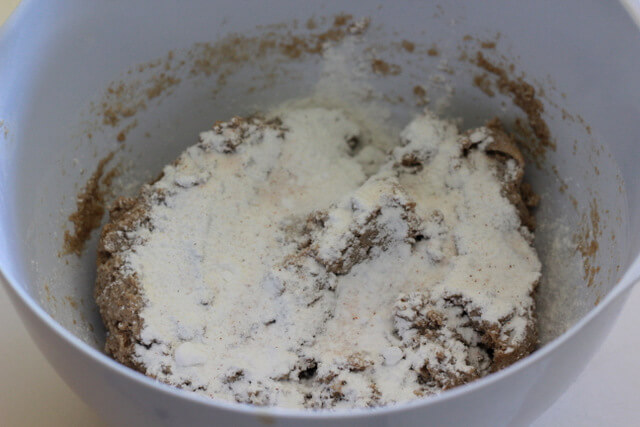 6. Mix by folding dough over itself about 6-8 times. Be careful not to over mix.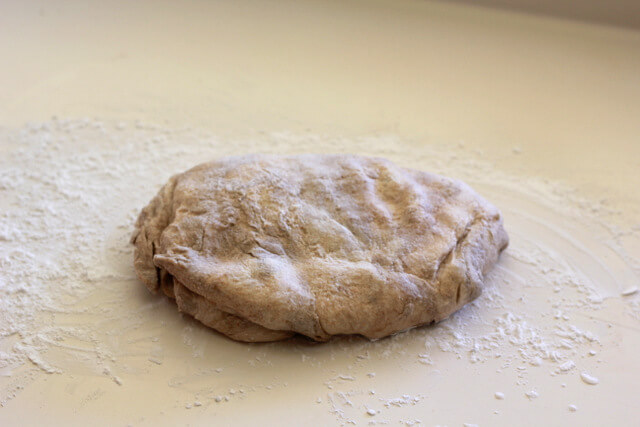 7. Dust a counter top with some arrowroot powder, then roll out dough with a rolling pin to about 1/2 inch thickness. Cut into circle-shaped biscuits, and place on a baking sheet lined with parchment paper.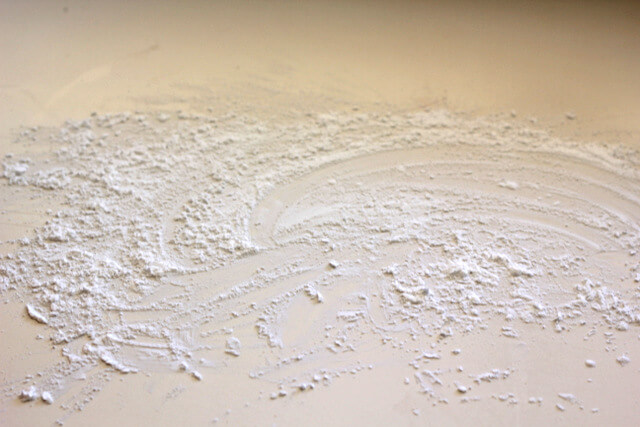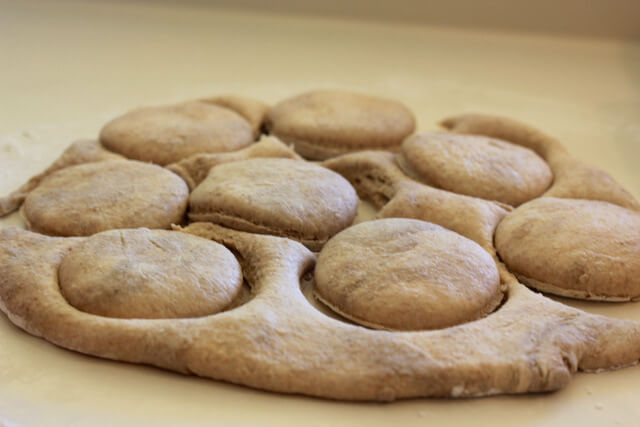 8. Bake at 350 degrees for 12-18 minutes, or until slightly brown on top.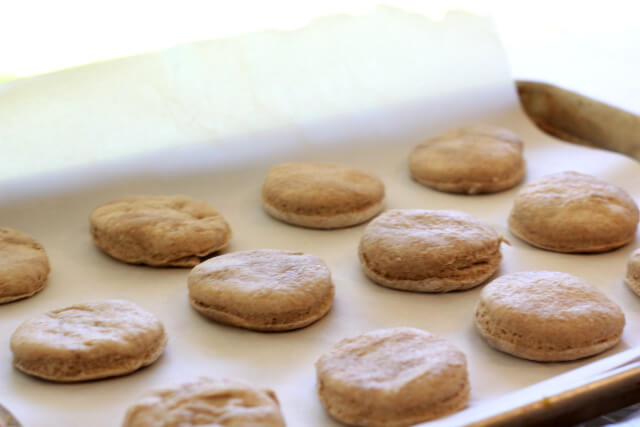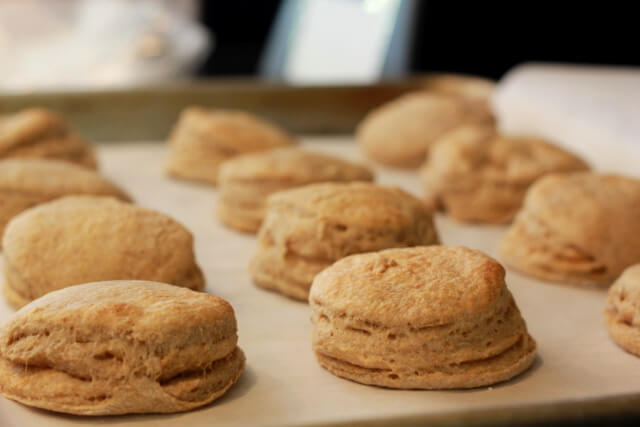 Now you have some delicious, buttery, flaky, whole-wheat biscuits for you & yours to enjoy!
And they're actually healthy too 🙂