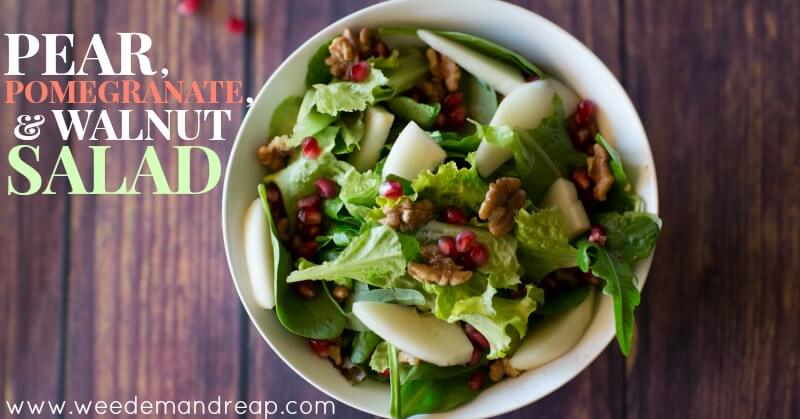 The following Guest Post was written by
Lisa at Yuppie Farm Girl:
Hi! My name is Lisa, the writer over at
Yuppie Farm Girl
, a blog about urban farming, clean eating (mostly Paleo), and natural parenting. I grew up on a farm in northern California and moved to the "big city" Arizona to be an engineer. I learned quickly the ole' saying is true you can take the girl from the farm, but you can't take the farm from the girl. My husband and I have 10 chickens, 2 goats, a lamb, and raised bed gardens on our little "farm" in the city.
My farm girl roots mixed with my "yuppieness" (yes that is my very own made up word) drives me to want to cook fancy dinner party foods made with down to earth wholesome ingredients. This simple salad that I want to share with you today is easy enough for a quick dinner, but is fancy enough for a corporate dinner party. Plus, the pomegranate seeds and walnuts add extra antioxidant power to this seriously nutritious—and delicious—salad.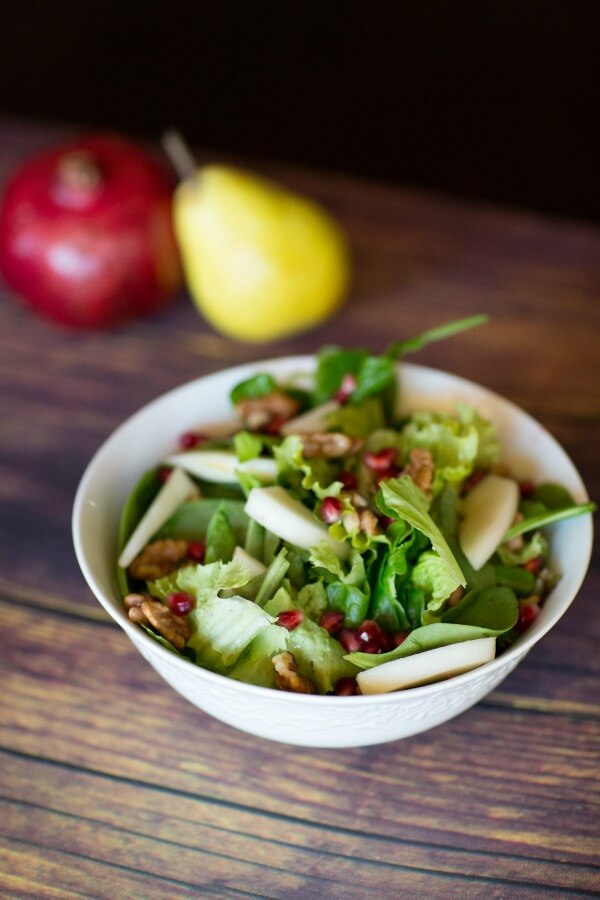 This Pear Pomegranate, Walnut Salad is super easy, beautiful, and delicious.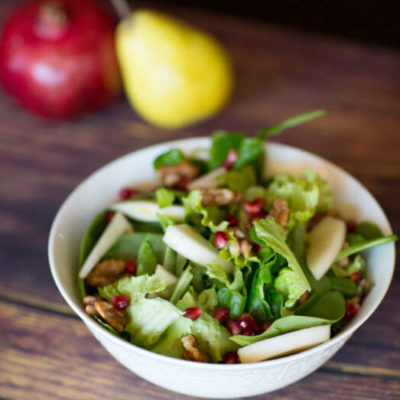 Pear, Pomegranate, Walnut Salad
Print
Instructions
Toast the walnuts in a preheated 350 oven. To toast the walnuts: spread the walnuts out on a rimmed baking sheet and toast them in the oven until lightly browned and fragrant, this happens fast (10mins or so and it is best to keep an eye on things so you don't burn them – don't ask me how I know – he-he). I like to shake the pan a couple times to get an even hue. Once complete, pour the walnuts on a plate to cool and set aside.

Wash and dry your mixed greens and place into serving bowl.

Halve and core the pears, cut into slices, and place in mixed greens

Harvest your pomegranate seeds using my method on How to Seed a Pomegranate in Less than a Minute , place in mixed greens.

Add the toasted walnuts to the mixed greens.

Whisk the olive oil, pomegranate juice, apple cider vinegar, mustard, and honey in a saucepan.

Bring the saucepan to boil over high heat.

Reduce to a simmer and stir until thick and syrupy (2-3 minutes)

Drizzle the warm dressing over your salad and serve immediately.
Recipe Notes
You can also chill this dressing and serve at a later time.
That's it!
If you want to make this a main course, add in some
chopped chicken
and blue cheese crumbles. Delightful!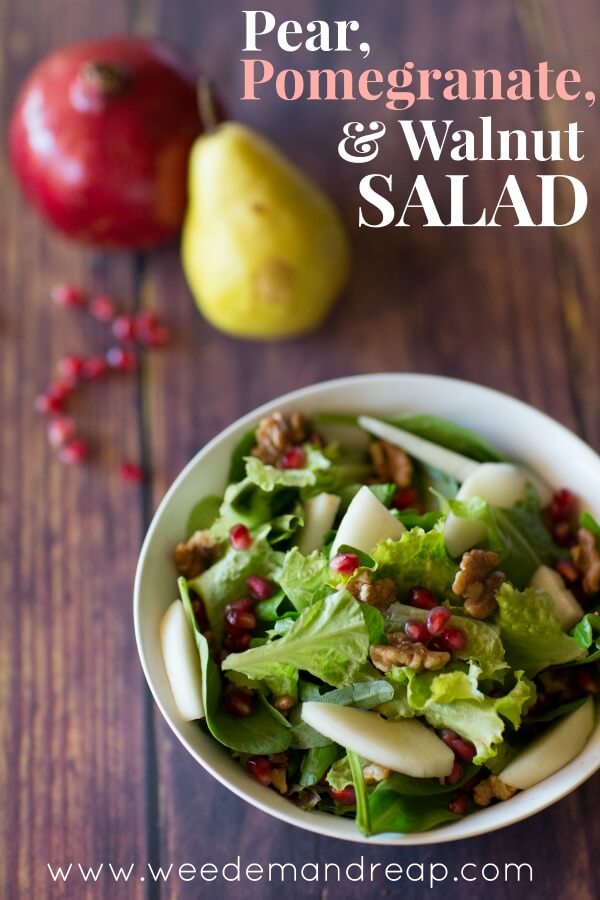 Lisa Howard is the

Yuppie Farm Girl.

Her farm roots have brought her to own her very own farm in Arizona. She has helped her husband heal from eczema and food allergies with an implementation of the Paleo diet. She blogs about life on the farm, healing with the Paleo diet, and adventures with her adorable family! You can follow Lisa on her blog,

Yuppie Farm Girl

or her

facebook

page.