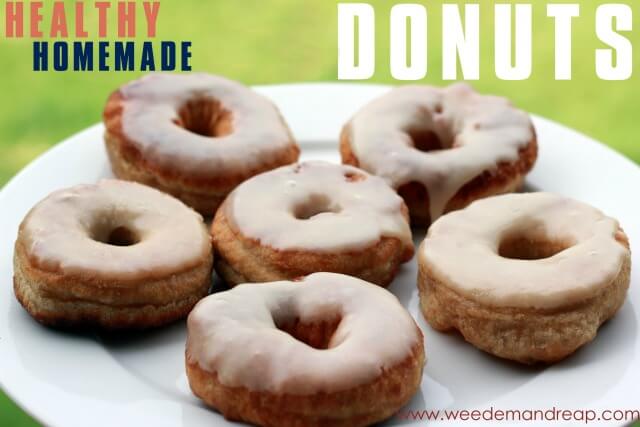 You can never have too many donut recipes, am I right?
Even though I already have an amazing natural sourdough yeast donut recipe. (Yes, they're amazing, in case you were wondering.), I've decided what this blog needs is another great donut recipe. One for those who don't happen to have a sourdough starter growing in their fridge.
So, today's recipe is a bit different. Instead of using natural sourdough as a leavening, rising agent, in this recipe we use store bought yeast, and start the recipe with a little soaking time to break down the anti-nutrients that naturally exist in whole-wheat. By soaking, you not only make the whole-wheat more digestible, you also "lighten" the flavor, making your donuts fluffy & delicious, as all donuts should be.
Most "healthy" donut recipes would have you bake your donuts. This is also known as, "making donuts taste like poo". I'm sorry, but when I make donuts, I mean to make the real deal, none of this baking business. The good news is that you can use high-quality traditional fats when you fry your donuts, thereby making them delicious AND nutritious.
Happiness for everybody!
Avoid using a poor-quality oil like Crisco, corn oil, canola oil, vegetable oil, peanut oil, or grapeseed oil, which are all too high in poly-unsaturated fats. Poly-unsaturated fatty acids (PUFAs) contain compounds that are instantly rancid, inflammatory, and dangerous to our health. Because every single cell in our bodies primarily use saturated & mono-unsaturated fats, we need to focus on getting a higher amount of those, and a lesser amount of PUFAs.
Think traditional.
Before our ancestors were introduced to the factory-made PUFA fats, (like the ones I listed above), their fats were mostly obtained through butter, bacon, lard, tallow, coconut oil, & olive oil. These all happen to have perfect saturated, mono-unsaturated, & poly-unsaturated levels. Perfect for our cells, perfect in their simple nature. It all goes back to the rule that if it can ONLY be made in a factory, it ain't natural. Our ancestors didn't get cancer, didn't have diabetes, & lived as long as we do today without modern medicine all while eating a perfect balance of naturally existing fats, carbs, & protein.
If you're a bit in shock when I suggest that lard is actually healthy, head on over and read my previous article called, The TOP 3 reasons why YOU should be eating Lard. (Of course, when I say "lard", I mean lard only from healthy, foraged, living in the fresh air pigs, NOT from feedlots)
Fun Fact: This recipe is very similar to my homemade soaked bread recipe. The difference is that we've added a sweetener in the beginning, and reduced the flour amount, so the dough is a little more sticky. Remember, "the stickier the dough, the lighter the roll!"
Homemade Healthy Donuts!
Serves your whole family, plus some neighbors (which basically means this makes a lot of donuts. Go big or go home, I guess) But seriously, about 3 dozen donuts roughly.
Ingredients:
3 c. warm filtered water
2 TBS. apple cider vinegar
6 c. whole-wheat flour
1/2 c. unrefined cane sugar or coconut sugar
1/4 c. water
2 heaping tsp. instant yeast
2 TBS. unrefined cane sugar or coconut sugar
2 tsp. salt
Arrowroot starch for dusting counter top
1-2 c. coconut oil for frying
Directions:
1. In a large bowl, mix flour & sugar. In a small bowl, mix water with apple cider vinegar.
2. Add the water/apple cider mixture to your dry ingredients.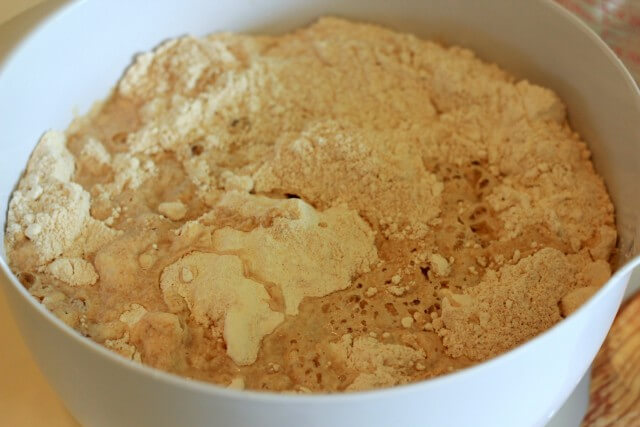 3. Cover with a greased saran wrap and leave on your counter top about 12-24 hours.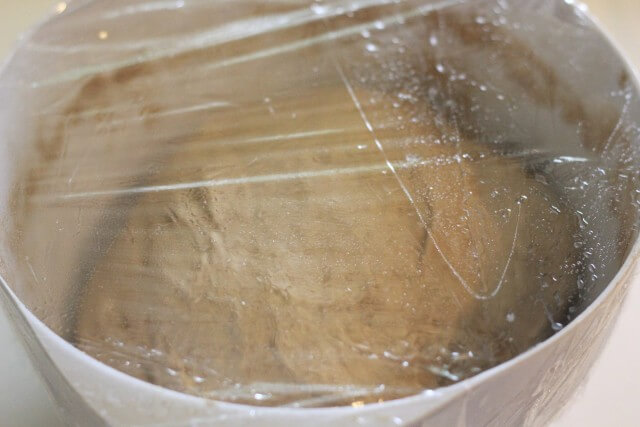 4. After 12-24 hours, place your dough in a warm oven for about 15 minutes. (This helps it rise better once we add the yeast)
5. While the dough is warming, in a small bowl, mix water, yeast, & sugar. After 5 minutes, when the yeast has "proofed" or produced foamy bubbles, add to your dough and knead in with your hands.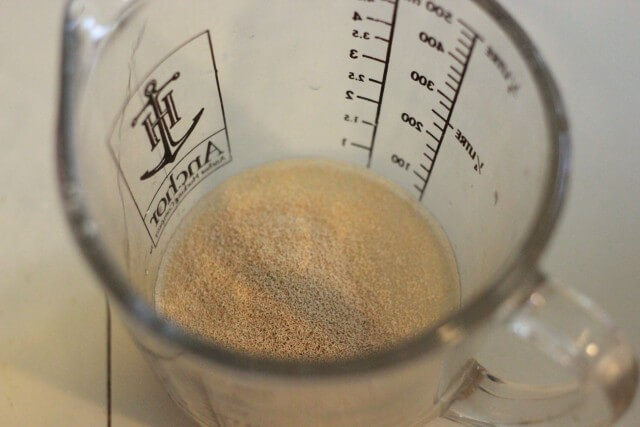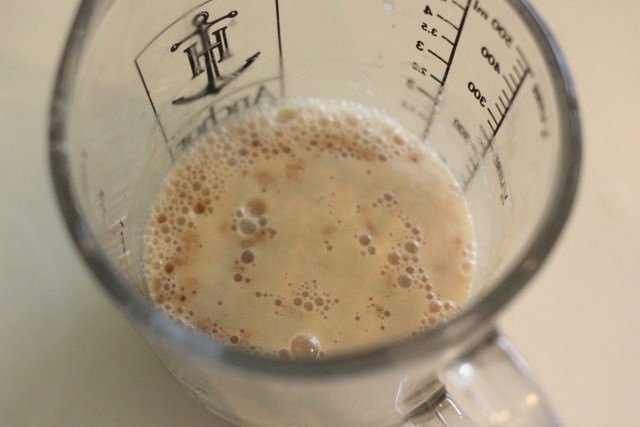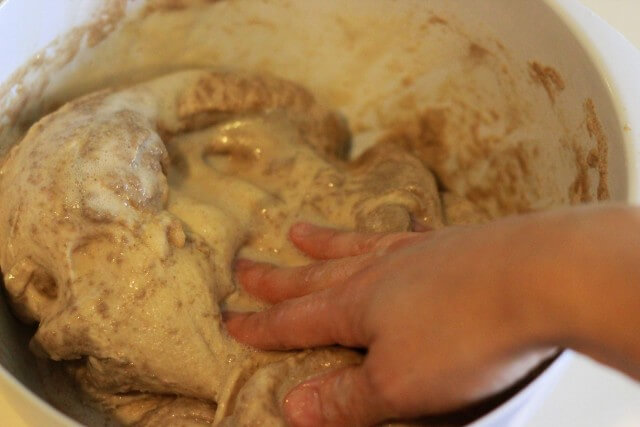 6. Add salt and knead that in as well.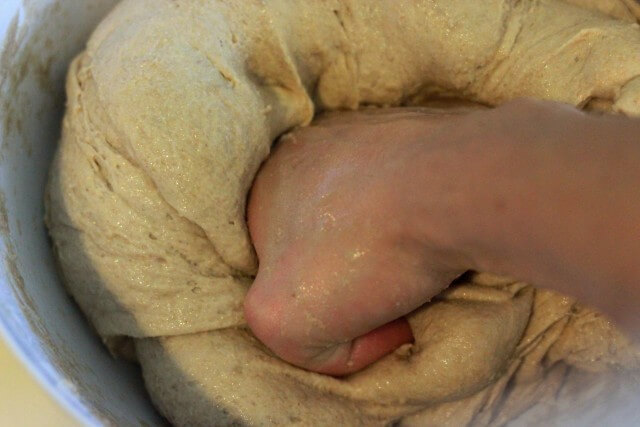 7. Cover the bowl again with saran wrap, and place in a warm oven for about 30 minutes to rise.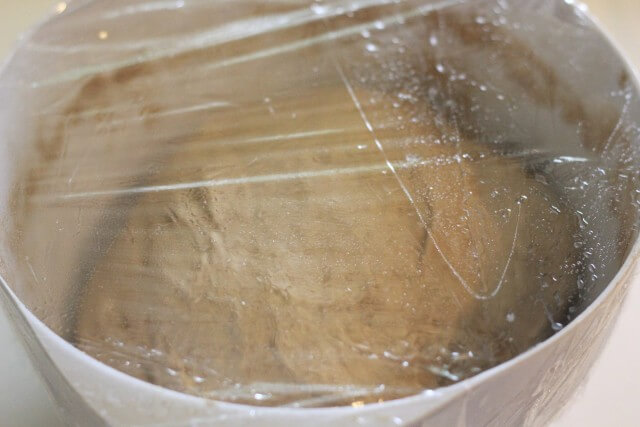 8. After 30 minutes, heavily dust a counter top with arrowroot powder and roll out your dough with a rolling pin. You can use this handy doughnut cutter to shape them.
9. Heat your oil to about 350 degrees, and place donuts in, frying in about 1 1/2 – 2 minutes on each side. Remove from the oil when it is slightly brown. Be careful not to burn them donuts. That would be a travesty!
For the Glaze, simply warm 1/4 c. milk over low heat, then add 1 tsp. of vanilla and 1 1/2 cups of organic powdered sugar. These donuts don't need that much glaze, so just lightly dip each one in, no need to drench it in glaze or anything:)
Finally! Healthy Donuts! Can I get a slow clap?