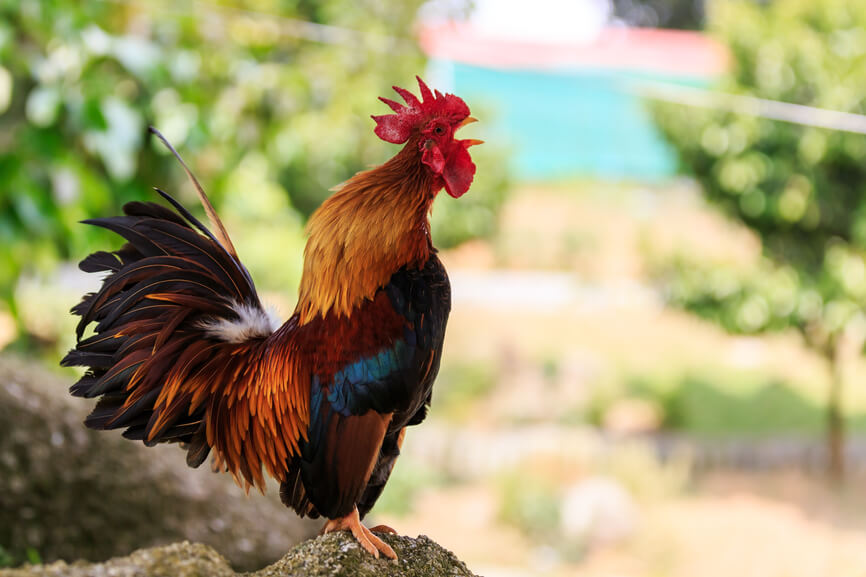 It's 3 am.
And your rooster just won't stop.
We've all been there. If only we had known that roosters don't just crow at sunrise. They instead crow roughly 12-15 times per day, with much of that happening right when we're all fast asleep!
God only knows why they choose 3 am, but alas, they do.
Me? I can sleep right through a rooster crowing at 3 am. My husband and my neighbors? Not so much.
That's why when I heard about this thing called a "rooster collar," I studied up.
How to Stop a Rooster From Crowing
While roosters aren't necessary to keep in order for your chickens to lay eggs, they can be instrumental in keeping a flock healthy and happy. For those of us in an urban setting, I have the PERFECT SOLUTION.
It's called a rooster collar, and you will thank the heavens once you figure how to put one on your rooster! Unlike a dog collar, a rooster collar WILL NOT shock the rooster or punish it for crowing. It will simply reduce the amount of air the rooster can fit into its voice box.
Yep, it's THAT SIMPLE.
How to make a rooster collar:
Step 1) Start with a thick 2-inch double-sided piece of Velcro. You'll only need about 6-8 inches. Here's where I purchased my Velcro.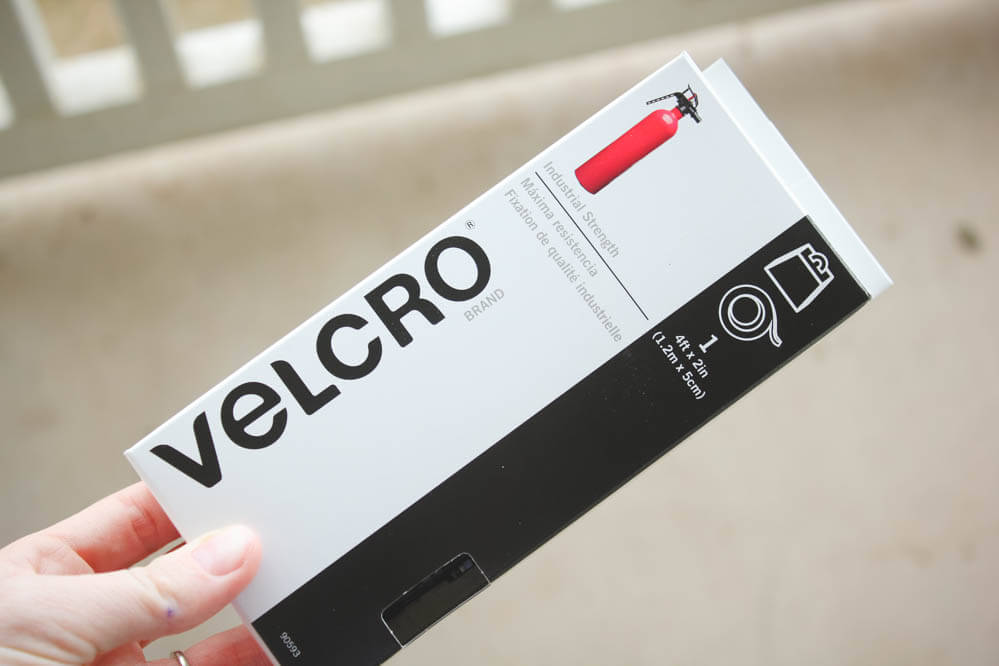 Step 2) Cut (two) 6-8 inch pieces. Stick the back sides of the Velcro together (they should be sticky like the back of a sticker). Now you will have a double-sided Velcro piece. Lift up the feathers on the rooster's neck and wrap it around the neck. Your goal is to have it fit the neck, similar to a dog collar. Don't make it too tight, just enough that when he tries to expand his voicebox during a crow, the collar will stop it. You make have to play around with the fit to make sure it isn't too tight, but just right.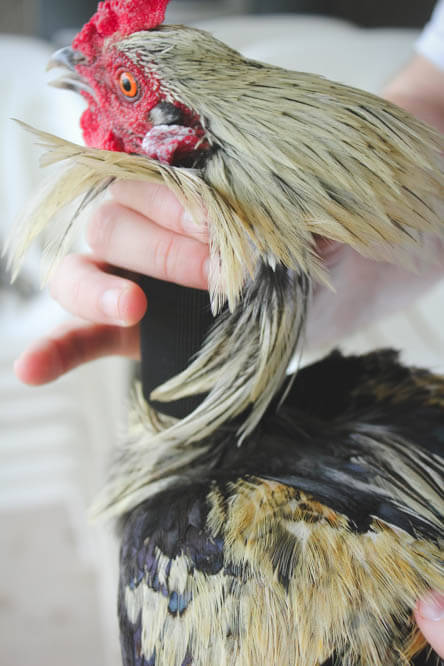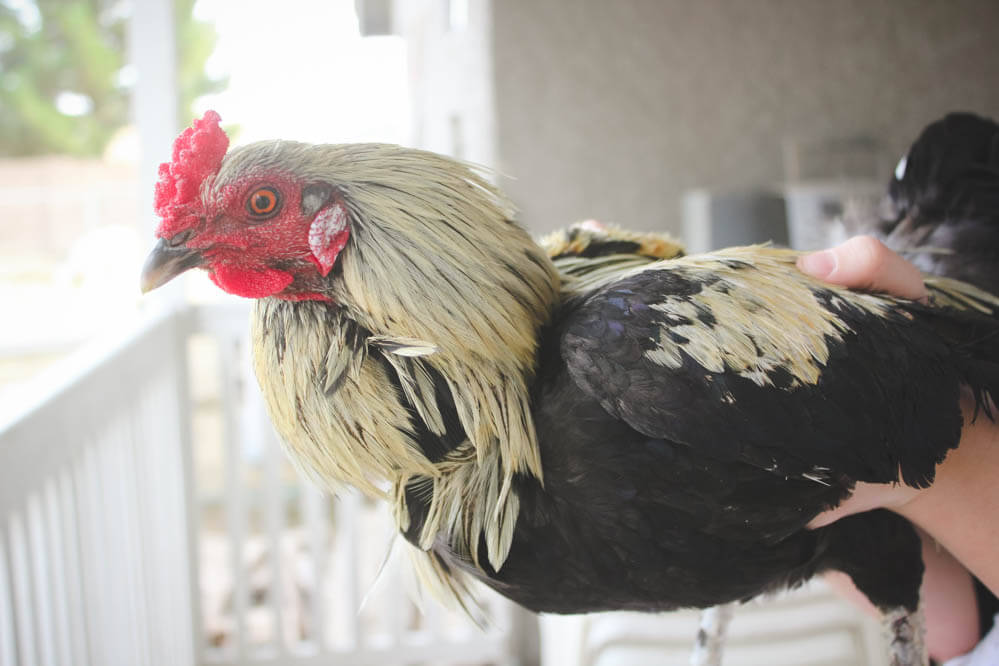 It will reduce the sound just enough to sound more like a burp than an actual crow. This is perfect for the urban setting! Just listen to the sound of my rooster's muted crowing…