When the words mason jar & solar lamp come together in the same sentence, I don't care who you are — you get excited.
Because this jar is awesome. And adorable. And did I mention you're saving the planet too? So get excited, yo. This is a great project for people with minimal crafty skills, (like me). Once you wrap wire around it and hang it in your yard, you don't have to think about it ever again. Evening light = powered by the sun = awesome.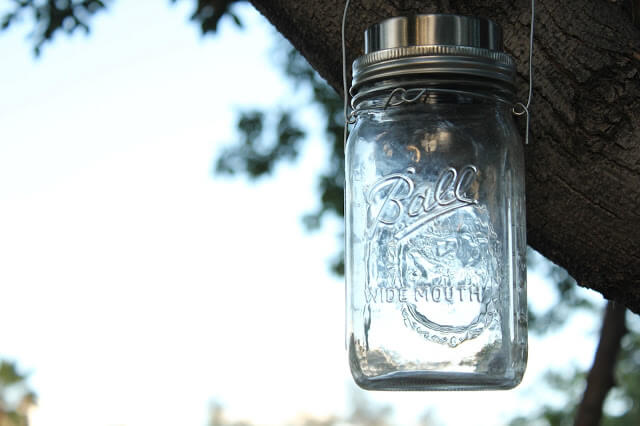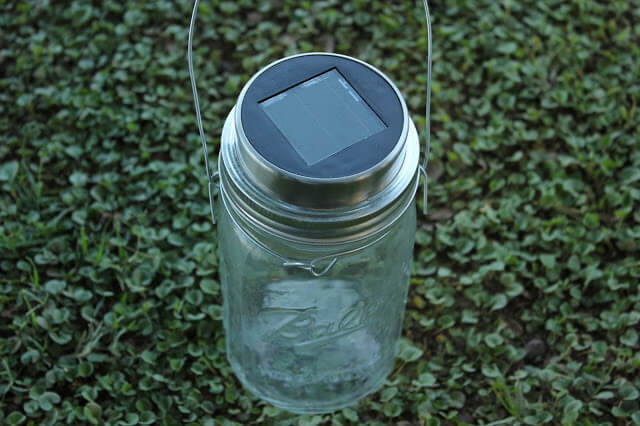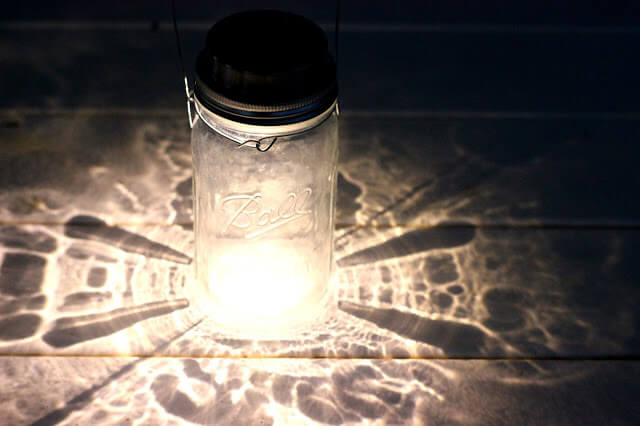 Let's get to it, shall we?
Things you'll need:
A quart mason jar like this one. (places like Ace Hardware or Target should have them too.)
16 gauge baling wire like this stuff here. or you have find this at your local hardware store.
A solar powered mason lid. (I made mine about a year ago and found my solar lids at Big Lots, but now I can only find them online. I've searched around and this is the best price I could find)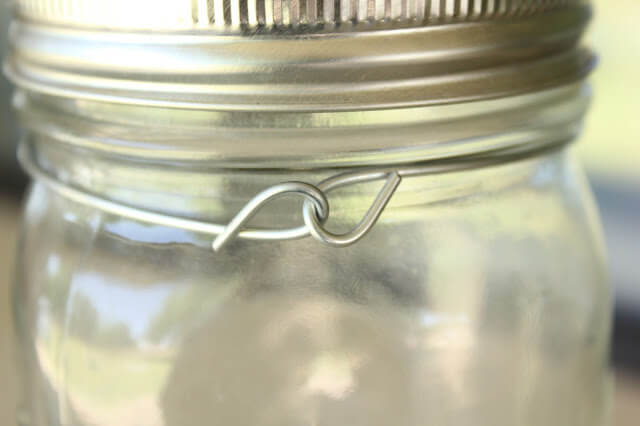 Step 1 — Cut a piece of wire to 12 1/2 inches. Wrap around the lip of the mason jar and loop together — but leave it loose.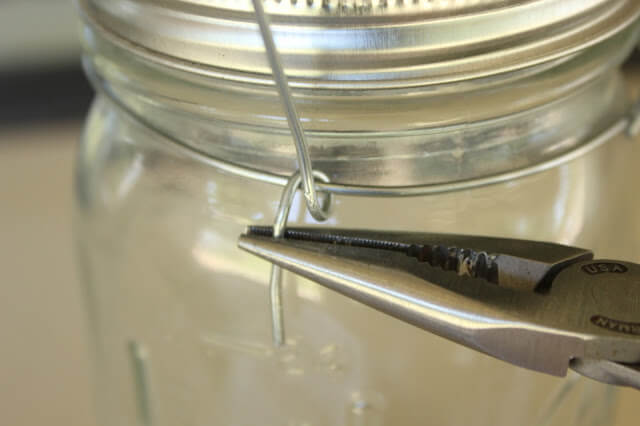 Step 2 – Cut another piece of wire to 14 inches and loop the ends around the first wire.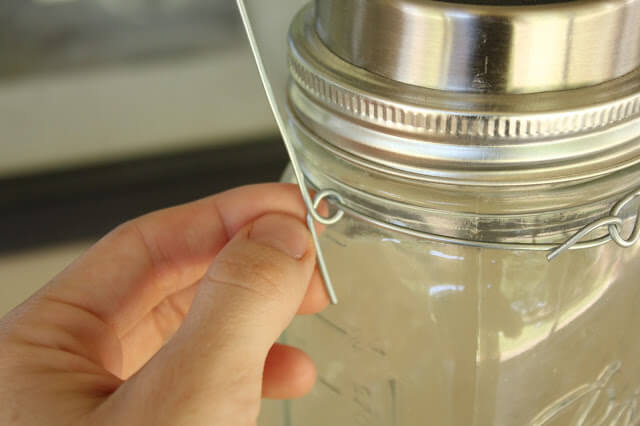 After you've tightened both sides of your handle, you can go back and tighten the front loops on the first ring of wire.
Now all you need to do is put a battery in your led solar light lid and screw that puppy on! I have found that the solar lights need at least 6 hours of full sun to light up well at night. So as long as you hang them in a place where they can get recharged for half of the day, you'll always have light in the evenings!
After your initial investment in the supplies, it really is the gift that keeps giving. I'm thinking of placing these all around my outside table — can't you just picture the amazing summer evenings with these to light our conversations with family & friends?