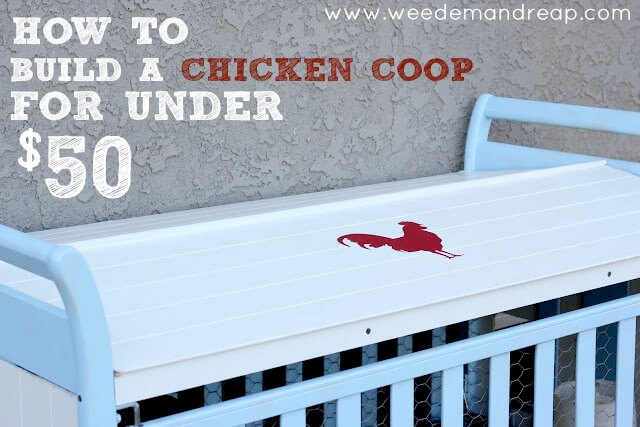 Why Raise Chickens?
Really, the question you should ask is "Why not raise chickens?" Raising chickens can be a really rewarding experience. These amazing animals eat a small amount of feed a day, and yet produce one egg about every day of the year. (Out of 365 days a year, they lay about 335 eggs.) They take a couple days off here and there, but for the most part they are great layers. Having complete control over the food you feed your family is also really rewarding. Knowing our chickens are right in our backyard and are allowed to free-range on our acre yard somehow just makes the eggs taste better. There are many benefits to free-ranging your chickens. First of all, they don't develop diseases because they are out in the fresh air and not living in their poop. Second, they eat a LOT more bugs and let me tell you, you WANT your chickens to eat bugs. Not only does it help keep your bug (& scorpion) population down, it also increases the amount of Omega-3's per egg. There are just some things that nature does better! The added bonus of letting your chickens eat bugs is that they will eat less of your store-bought feed which helps bring down your overall cost.
FYI, chickens that are locked up in small spaces are SUPER mean to each other. Like cannibal mean. By cannibal, I mean they will literally eat each other. Seriously. They will gang up on the weakest and peck at it incessantly until it dies and then eat it. It's all Mean Girls up in there, I'm telling you. So, definitely free-range, okay?

A Plan is Hatched (I'm freakin' hilarious)

The chicken coop I'm about to show you is one for FREE-RANGE chickens. This means your chickens should only be in the coop to eat feed, lay eggs, and roost/sleep at night. For the rest of the day they should be allowed in a yard so they can stay nice and healthy.

I can't take full credit for this idea. Okay, I can't take ANY credit for this idea. Kevin and I were talking about how to get rid of our old crib. We couldn't really give it away to Goodwill because it has that old school drop side that has totally been recalled now for safety issues. Then Kevin mentioned on how that sliding door would come in handy for a chicken coop.

YES! Totally! I've been wanting to build a new chicken coop, and this thing was pretty much built for me! Well, I took Kevin's idea and ran with it. I first drew a picture of how I wanted it to look. Yes, I'm a very visual person.

(Lydia said it was the best drawing of a crib she's EVER seen, so that means it's pretty dang good.)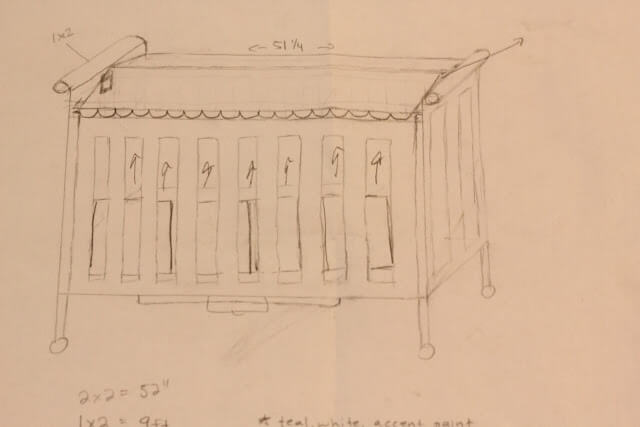 The crib. Ah, crib you've served us well. You've kept our sweet little babes safe and sound as they have sweetly slumbered. Well, except for that one time when the drop side malfunctioned and Ethan tumbled out when he was 8 mo. old. But let's forget about that one issue. You have been a great crib and we're thankful for all your service. Aaannd now you will be a pooping ground for our chickens, mmkay?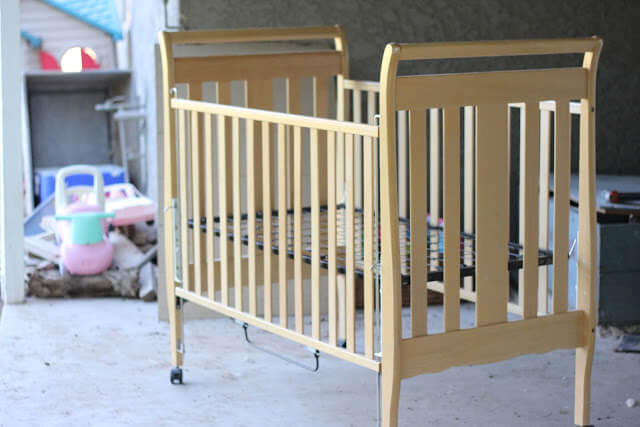 Ta-da! Here's the coop all finished! It was SUPER easy. We lined two sides with chicken wire, two sides with wains coating, slapped a roof on that mutha' and called it a day. Okay, okay. It took a little longer than that. I had to paint it, which actually takes way more spray paint than you'd think. I was actually embarrassed at how many times I kept underestimating the amount of spray paint I needed. It was becoming a problem, how bad I was at estimating my spray paint needs. I kept going back to the store and I totally felt like the checkout lady was thinking, "Really? MORE spray paint?" And I, feeling stupid for being the worst spray paint estimator ever, imagined yelling,
"Yes, it's for my chickens, OKAY?!!"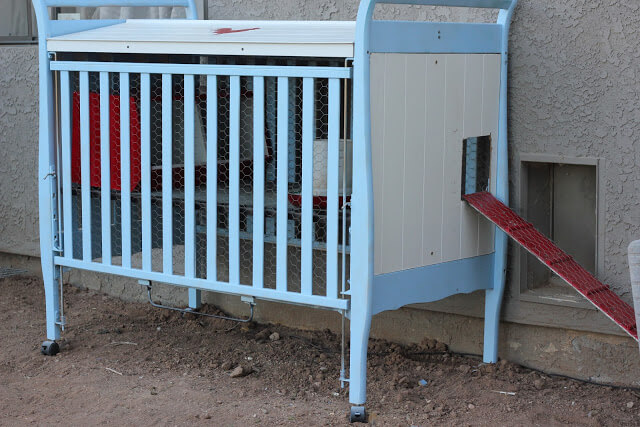 The drop side comes down just enough to gather eggs and fill the feeder.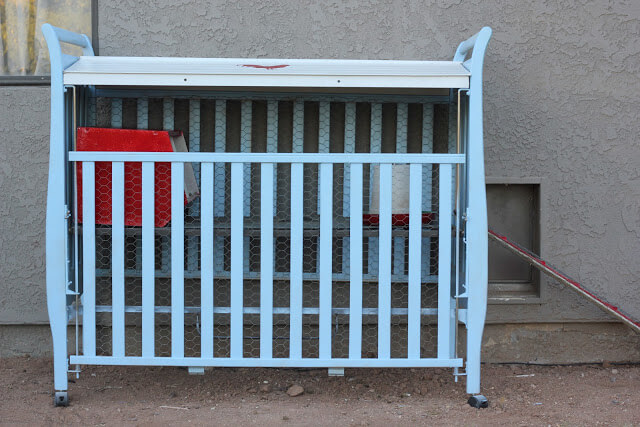 I totally cut these pieces myself. I also cut the table I was using but we won't dwell on that. Sorry Kevin! You're still "not mad", right???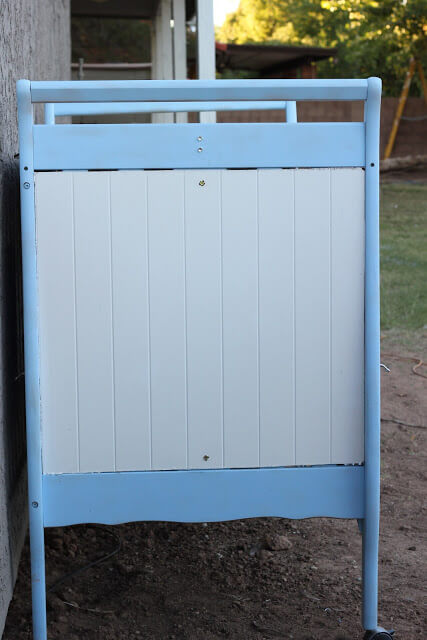 A chicken coops not a chicken coop 'till you put an actual picture of a chicken on it, right? I thought so.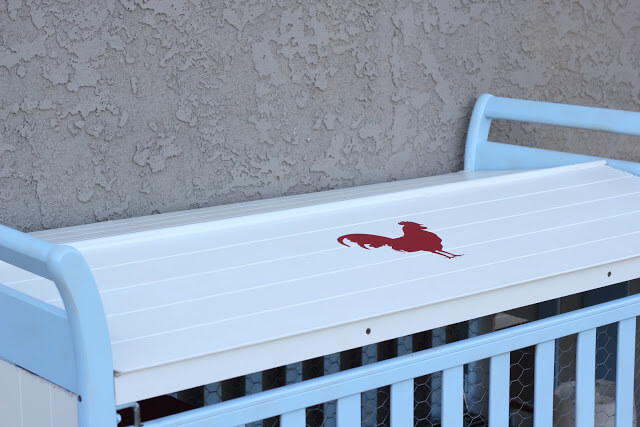 It has a simple roof made of wains coating and trim. Underneath is a simple frame of 1x2s. Did I mention it was simple?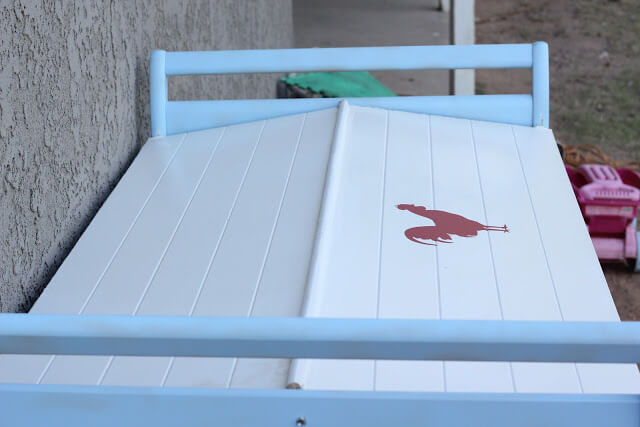 Super cute, right? And cheap, which makes the Mr. Husband happy.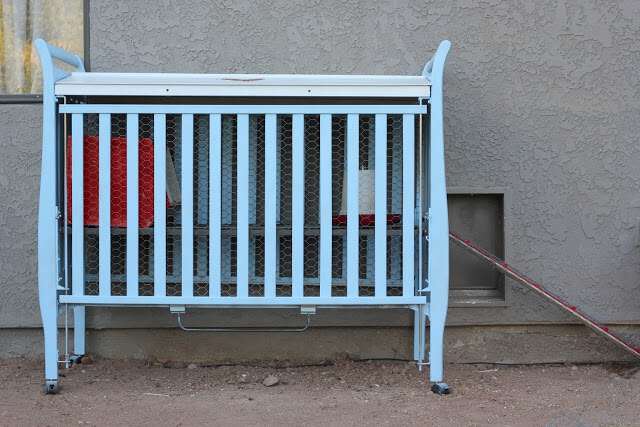 P.S. My friend Claire from The Happy Chicken Coop wrote an excellent guide on making your chicken coop ready for winter (and raising chickens in the winter in general). I highly recommend it!
Do you own chickens? Have you ever thought of raising chickens? You should! And you should totally use your old crib because, well, it's super cheap and super cool.