Hello to all my 5 readers out there! Thanks for tuning in to our adventurous life. This month has flown by and here are the events. Well we just HAD to let the kids play in the irrigation because it was the last one until spring. The kids stripped off their clothes and jumped into the water as soon as possible.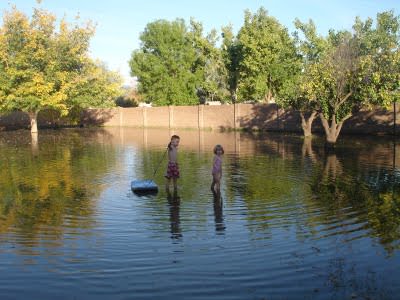 Kevin started on the treehouse! YEA!
DAY 1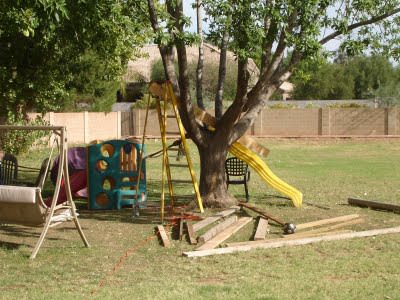 DAY 5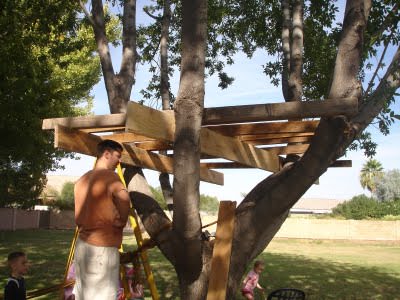 DAY 10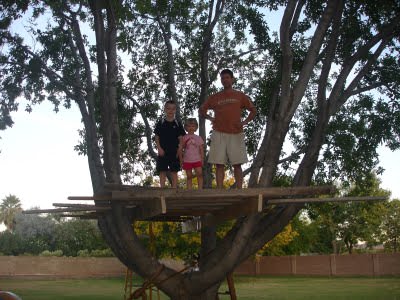 DAY 25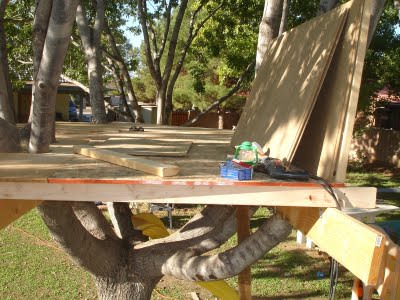 We didn't realize treehouses take so long to build so we abandoned that for a while and what else!? We started ANOTHER project!
Here I was just about to start to refinish my cabinets, when Kevin walked in and said, "You know, before you do that it would be really cool to vault this ceiling". When I came back inside, this is what I saw.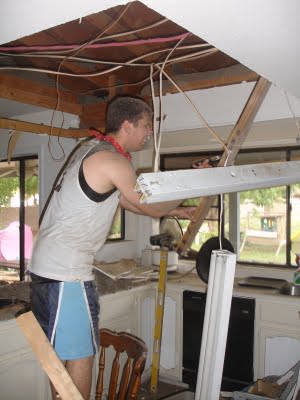 then this…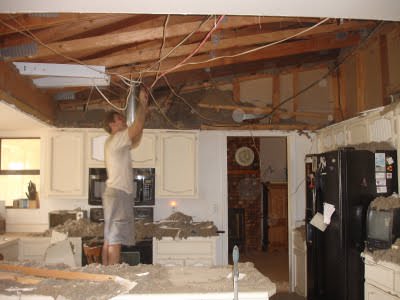 then this…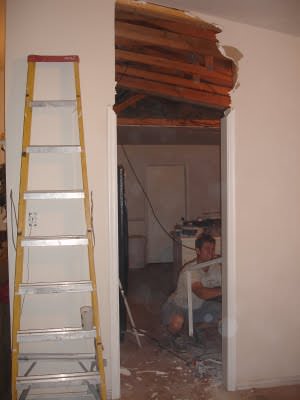 then this.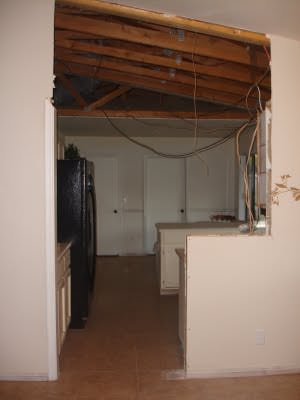 After all that, Kevin was so tired he decided to take a rest for about a week. Consequently, our house was FREEZING!!!!! Our luck the weather decided to get cold. The good part was that we got to start fires in our fireplace. The bad part was that I am a crappy wood chopper and Kevin would come home to a back porch of half chopped through pieces of wood. It wasn't until later that I realized that I could have just used the power saw. Stupid ax.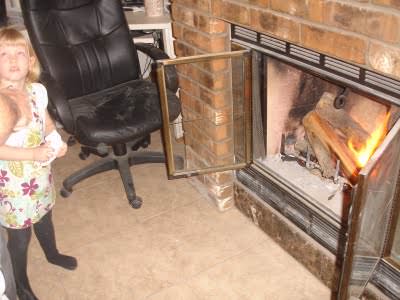 After about 2 days of drywall and electrical work and 5 hours of cleanup, we have (almost) finished the ceiling.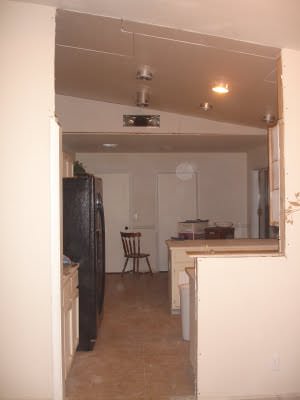 Another exciting thing that happened in our life is a big branch was about to fall down so our neighbor let us use his lift and we let the kids have a ride while Kevin sawed the dead branch up. It doesn't take much to excite us. The kids were having a blast while Becky and I were freaking out on the ground.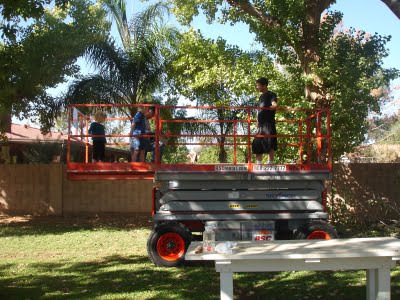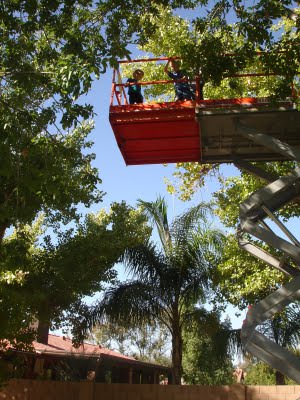 And finally, what I know you've been waiting for….the arrival of our infamous goat, Princess! I've decided to get a milk goat because of all the health benefits and because I love the idea of becoming self sufficient. You can't get anymore self sufficient that owning a milking goat. But seriously, raw goats milk has so many health benefits, it is composed totally different that cows milk, it has a lot of great properties in it that is good for building up the lining of the stomach, it's easy to digest that even infants can drink it. The fat in the milk is "good cholesterol", it is good for arthritis and degenerative diseases (ie my back), and etc. Also, goat's milk is a complete food and it alone can sustain your life. So if Kevin ever loses his job, we'll be set. With my health issues and Ethan's asthma, I think it's best for our family. I researched the best breeds and we got a Nigerian Dwarf which are known for the best tasting milk, and I know you won't believe me but it tastes just like cow's milk. If you don't believe me, come on over and I'll squirt a little in your mouth while I'm milking her.