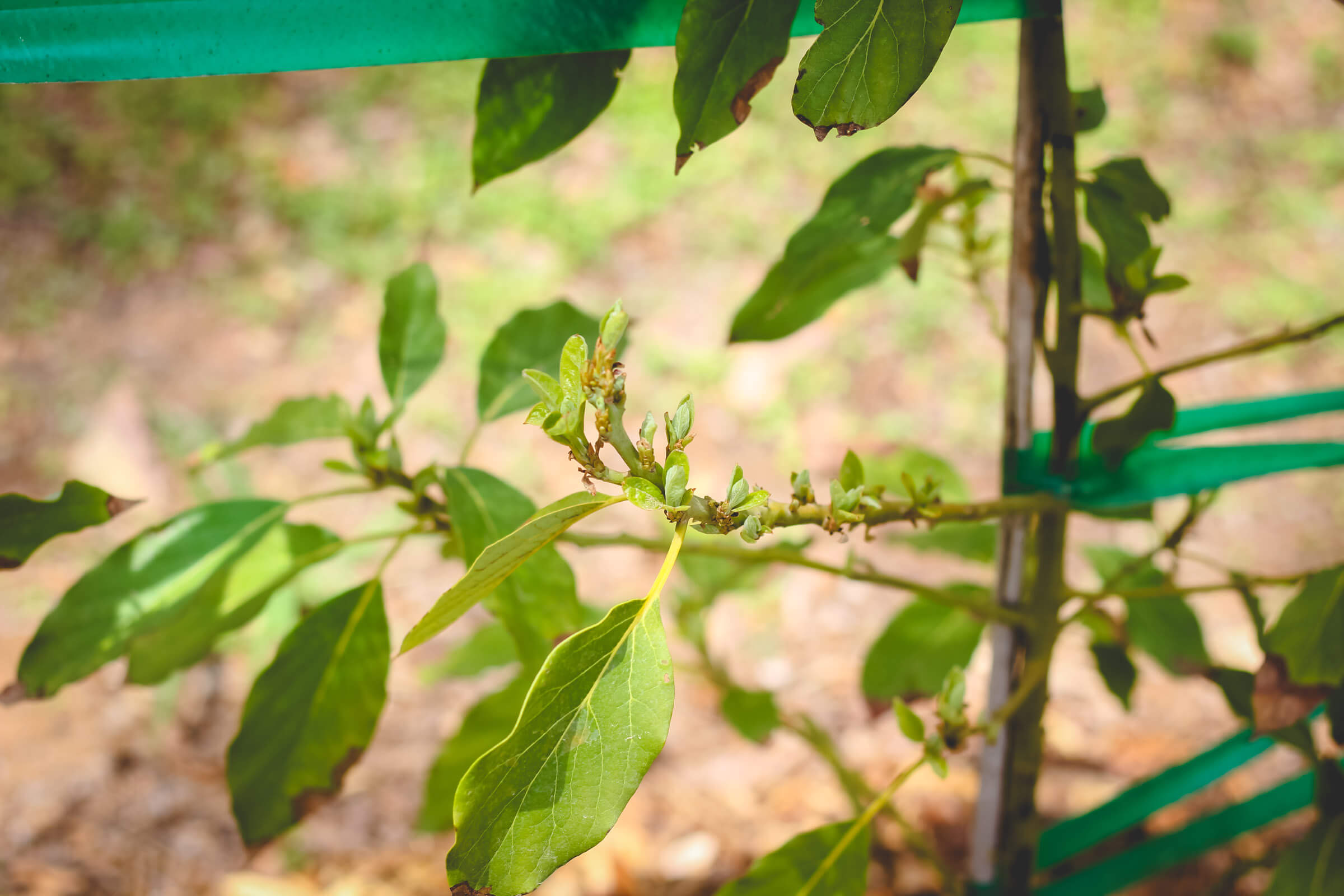 How often should I water my trees?
In every nursery, this question is spoken again, each time a new tree is purchased. I used to utter the same words.
"How often do I water this tree? Every day? Every week?"
The answer to this question is incredibly simple and will help you know, without a doubt, how often to water your trees. It doesn't matter if you purchased a peach, apple, apricot, pear, almond, pecan, mulberry, cherry, avocado, banana, or mango tree. It doesn't matter if you live in a humid climate or are living smack dab in the middle of the desert (like me).
The answer includes developing a skill at knowing when a tree needs water, because trees don't follow a schedule.
Trees don't care if it's been 3 days or 2 weeks since you watered. All they know is that they either need water today or they don't. And your job as a gardener is to recognize when they need water. You see, there are just too many variations in the weather & the soil in your yard for anybody to give you a direct answer.
Follow this One Tip & Know How often to Water ANY Tree
The tip is to look at the leaves to determine if the tree needs water.
If the leaves are drooping, it needs water. If they are sturdy and erect, they don't. It really is THAT simple. Let me show you an example…
This is a tree that NEEDS water.
Notice how the leaves are drooping? It just looks sad, doesn't it? To an untrained eye, this tree might look okay. It's nice and green, isn't it? But actually, the drooping leaves gives it away. This tree needs a good watering.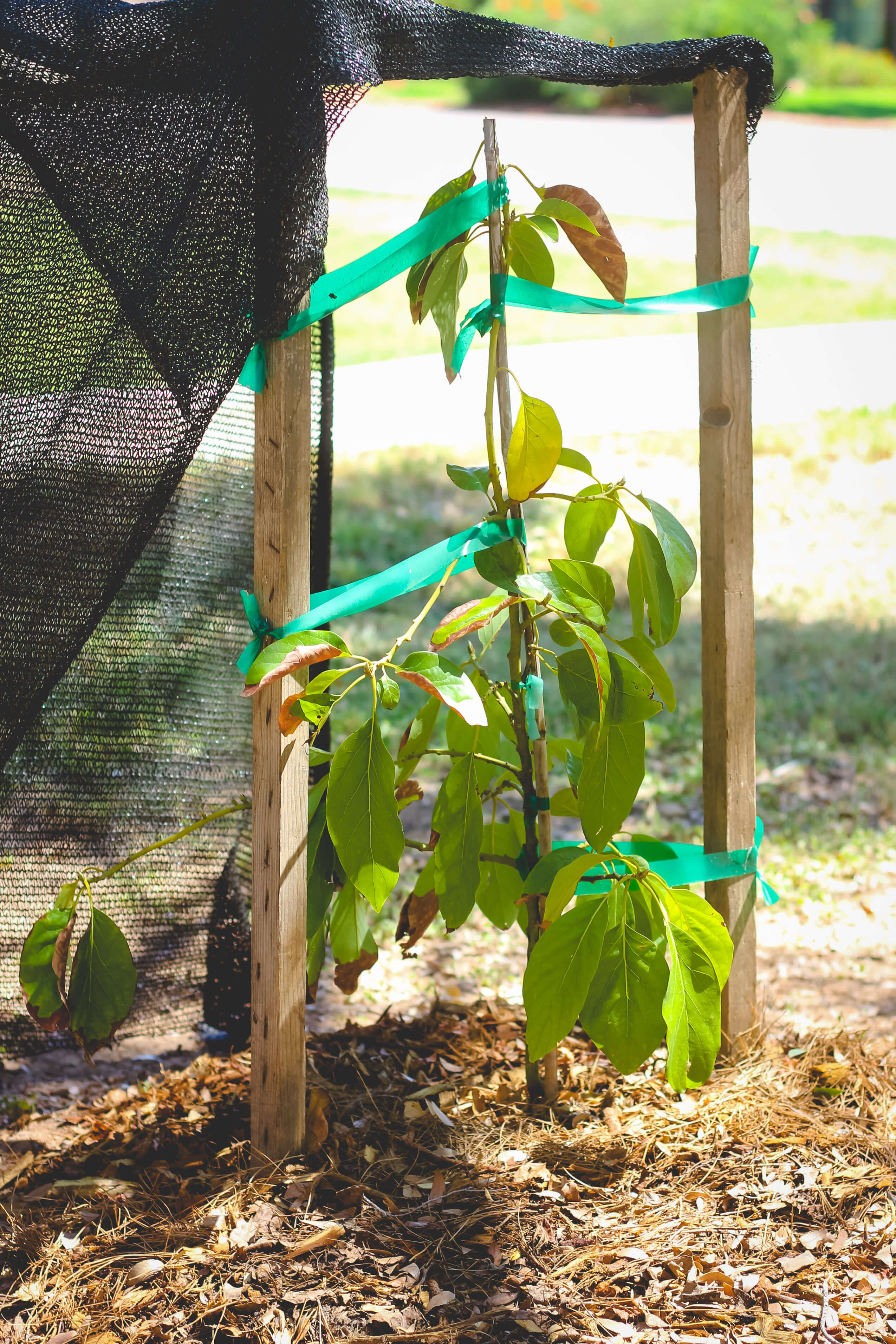 This is when the tree DOESN'T need water.
Notice the difference? See how the leaves are pointing straight out? This dude is happy. He's got plenty of water all the way into the leaves.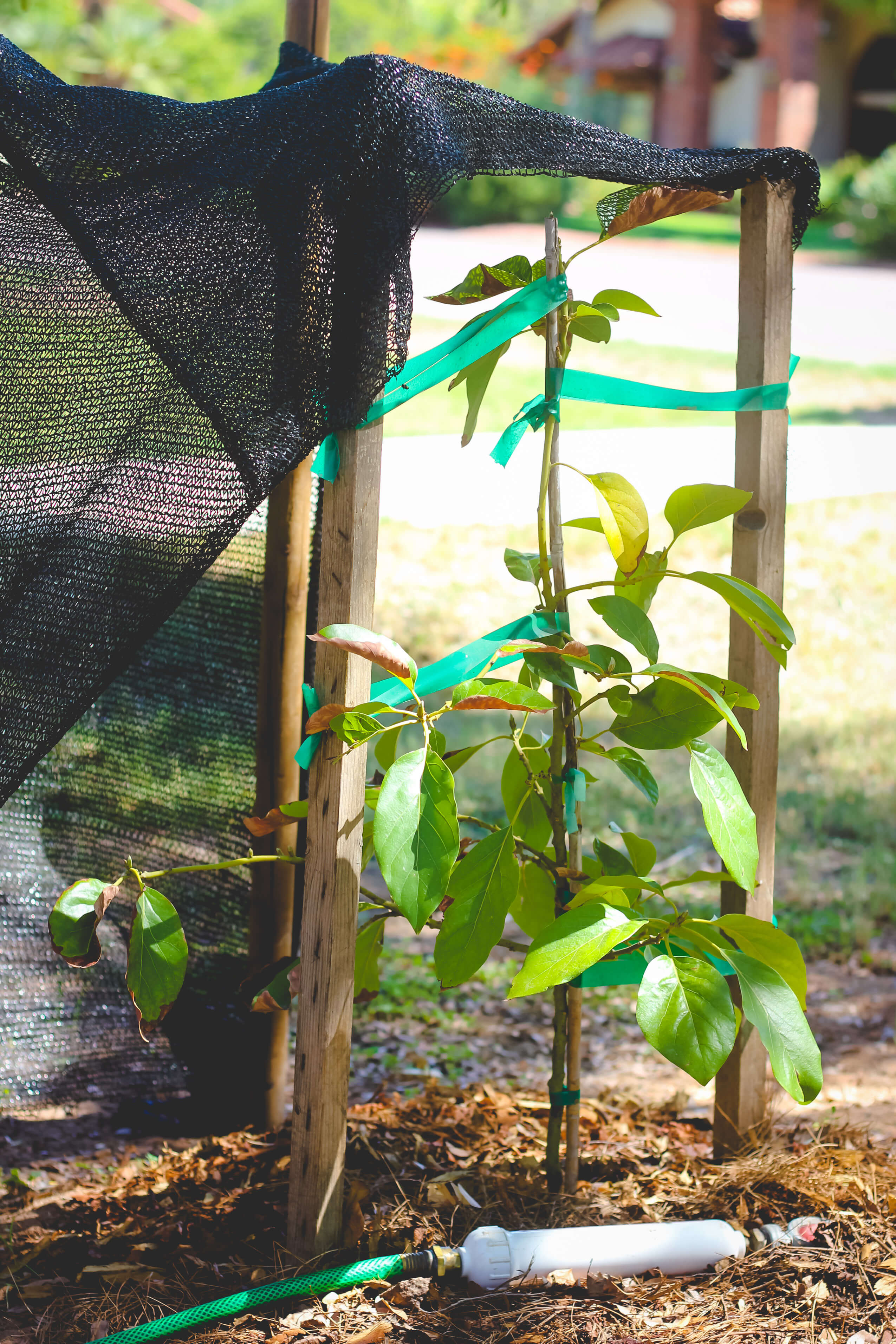 How to water a tree
How long does a tree typically go in-between watering?
It really depends on your soil and the weather, but I can definitely tell you that a young tree will probably need to be watered anywhere from every few days to every week. This bit of info might be helpful for when you're vacationing. If we vacation in the summer, we ask our pet-sitter to just take a look at the trees and water anything that's drooping.
That's it, now you're a bon-e-fide tree watering expert 😉