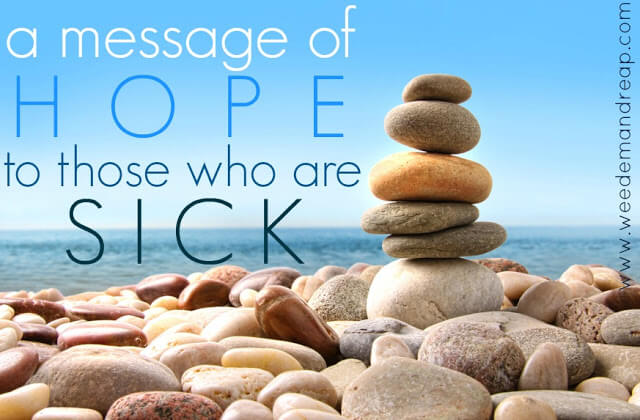 Today I wish to share my journey from sickness to health. This message is for those who are sick, tired, and frustrated with their physical body. My wish is that these words will give you hope when all hope seems lost.
Many of you who have followed me over the years know my history. My life used to be very different before I became the "crazy goat lady who likes to farm and eat real food". 7 years ago, at age 25, my 2 failed back surgeries and my inner ear balance disorder left me disabled. My "normal" was living in constant pain or dizzying sickness, and it continued that way for so many years that I literally could not remember what it felt like to be well. It felt like everything and everybody was moving forward while I, at only age 26, stayed still, in my own personal hell. Unable to help anybody, unable to be happy, or continue with life…
Isn't it funny how the life we dreamed of having could turn so incredibly different? As a teenager, I felt invincible! I felt like I could do anything, be anything! I worked hard in school and in my early 20's, was accepted into nursing school. My dreams of becoming a labor & delivery RN was becoming a reality. I met my husband, got married, and together we powered through school, ready to take on the world.
When I became pregnant, I decided I wasn't going to let that get in the way of my dreams, and continued with school. Once I saw that baby of mine though, everything changed. I was completely in love with that little boy, and my priorities changed. I guess you could say my labor & delivery experience was a lot different than the nursing school books! I decided I wanted to be a mother and that school could wait. I stayed home with my son and 2 years later gave birth to another child, a daughter. Those early years being a mother to my babies were some of the happiest years of my life. I immersed myself in all things motherly – and loved it. Did I regret not accomplishing my dream of becoming a nurse? Sometimes. During potty training week? Absolutely.
My life turned upside down when I became sick.
The blinding pain in my back coupled by my inner ear balance disorder changed everything. I kept thinking it would pass, that people only get sick for a short amount of time, and that one day, I'd wake up and it would all magically be gone. When days turned into months and months to years, my frustration rose to a whole new level.
Why was this happening to me? If I can't do anything but be sick, what was the point of living? Life sure threw me a curve ball and I wasn't ready for it. I started researching healthy diets. It seemed like the only thing I could control.
I can't remember exactly when my turning point was, but I remember one day I decided that I could either be fat & sick or skinny & sick. Even if this healthy eating thing never healed my chronic illnesses, at least I'd be one chronically sick sexy beast, haha.
I guess you could say I had nothing to lose. So, I started small. I learned about real food, I slowly started to incorporate the principles of true nutrition. I focused on traditional, nourishing foods. And I started to get better! I lost 35 lbs. (you can read more about that here) and my symptoms slowly started to subside.
The question I get asked the most is how long it took me to get well. In my experience, I gradually started to feel better over the course of 2 years, but as I look back, I feel I could have sped up my healing if I had made other changes as well. You see, I made one mistake in trying to heal my body.
I focused too much on only my diet instead of my habits.
The biggest mistake I made in healing my body with real food is that I thought that diet was the only thing that would heal my body, when in reality, the body's ability to heal depends on a balance of other habits besides diet.
Once I incorporated other true principles into my life such as proper sleep habits (8-10 hours a night and never going to bed later than 10pm), gentle exercise, deep breathing, and learning to let go of unwanted stress, my healing sped up considerably.
To quote Matt Stone, author of Diet Recovery 2,
"Health is a net result of ALL of our thoughts, emotions, social interactions, sleep quantity and quality, hydration levels, and a lot more than just whether the cow you're eating ate grass or corn. In the grand scheme of things, all that dietary small stuff that the healthosphere seems obsessed with is minutiae. Absolutely minutiae. Eating grass-fed beef to be healthy is like fighting a forest fire with an eye dropper if you aren't sleeping well, hate your life, spend most of your time doing mundane and uninspiring work, are financially stressed, never go outdoors, skip meals, and eat an inadequate amount of calories."
Once I viewed my health as a balance of all things, not just food I ate, I began to see major changes. I ended up finding out that my inner ear balance disorder was mostly caused by TMJ, a jaw condition I unintentionally was making worse by chewing on my lips, cheeks, pens, & gum, a sort of nervous habit to relieve my stress and anxiety. My back pain has also greatly been relieved by changing my posture habits as well as making sure I am including minerals in my diet by supplementing in small doses with not only with a mineral supplement (affiliate link), but also with fermented cod liver oil, a powerhouse of fat-soluble vitamins that help our bodies actually absorb minerals. On top of it all, making sleep a top priority has made a huge impact on my overall stress reduction and healing. It's amazing how sleep can have so much healing power. My foundation of healthy eating still plays a major role, but living the 80/20 rule makes it doable and stress-free.
Striving for Health, not Perfection.
One of my biggest fears has been traveling. I hate feeling sick and I hate ruining the vacation for everyone. In the past, every time I traveled all my symptoms would flare up, and so understandably, I avoided it. This last weekend we traveled (on a plane nonetheless) to my sister-in-law's beautiful wedding. All I wanted was for me to be well, to be healthy enough to travel and enjoy the vacation. For me, this was the ultimate test, as I had avoided planes for 7 years due to my inner ear disorder. I worried about it and worried that the demand on my body would be too much. My only goal was to survive the weekend.
The good news is, I not only survived, I THRIVED! I did amazing on the flight (with a little motion sickness medication to help) and experienced a wonderful trip with my family! No flareups! I played a little too hard and got a little dehydrated in the end, but I did it! I was able to test my body and my body responded beautifully. For some of you this may seem silly, but for me it is life-changing. I am so thankful for this 'ol body of mine. It has served me well. I've given birth to two beautiful children, and together with my husband we've been able to create this wonderful urban farm and enjoy life again.
Let's make one thing clear, I am not perfect. I still have things to learn and areas to heal. But I can finally say that I am healthy, and life is truly good! I don't take pain medication & I don't rely on doctors. I strive for balance in my life, eat nourishing foods, and let go of the things I cannot control.
The emails I receive from you, my readers, about how my blog as helped you personally is the best gift ever! That's why I blog; to help you, to promote real food, to share my experiences, to laugh at life (and my crazy goats), and to find healing!
So, if you're like me, and you've found yourself feeling hopeless about ever feeling like yourself again, know that I'm here for you. I've been there and I want you to know YOU CAN GET BETTER! Don't worry about the time it will take, because the time will pass anyway…
Just keep going, keep learning, keep laughing, and don't give up hope.