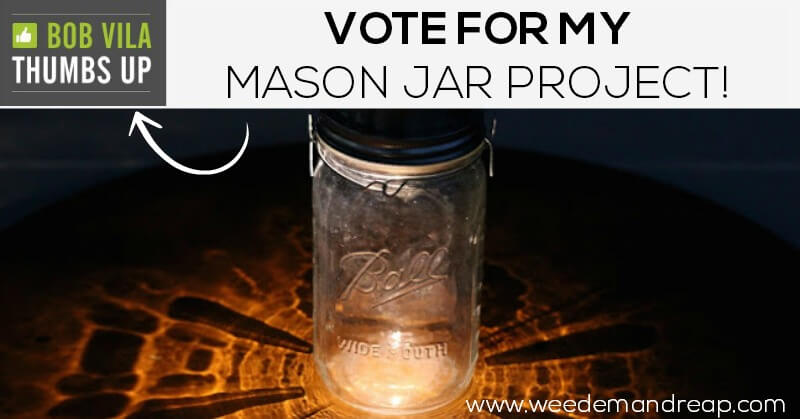 I've done it. I've reached the big time, you guys.
Mr. Bob Vila himself chose my mason jar solar lamps as one of his top favorite mason jar creations!
WHAT!
I have SO many memories of Saturday mornings watching Bob Vila on This Old House with my Dad. And now he actually chose my mason jar as his fav?
WHAT!
Can you tell I'm excited?! So, why am I telling all of you?
Bob Vila chose SIX mason jar faves, and in order to win as the TOP CHOICE, I need YOUR help. Please vote for my mason jar craft so I win this contest!