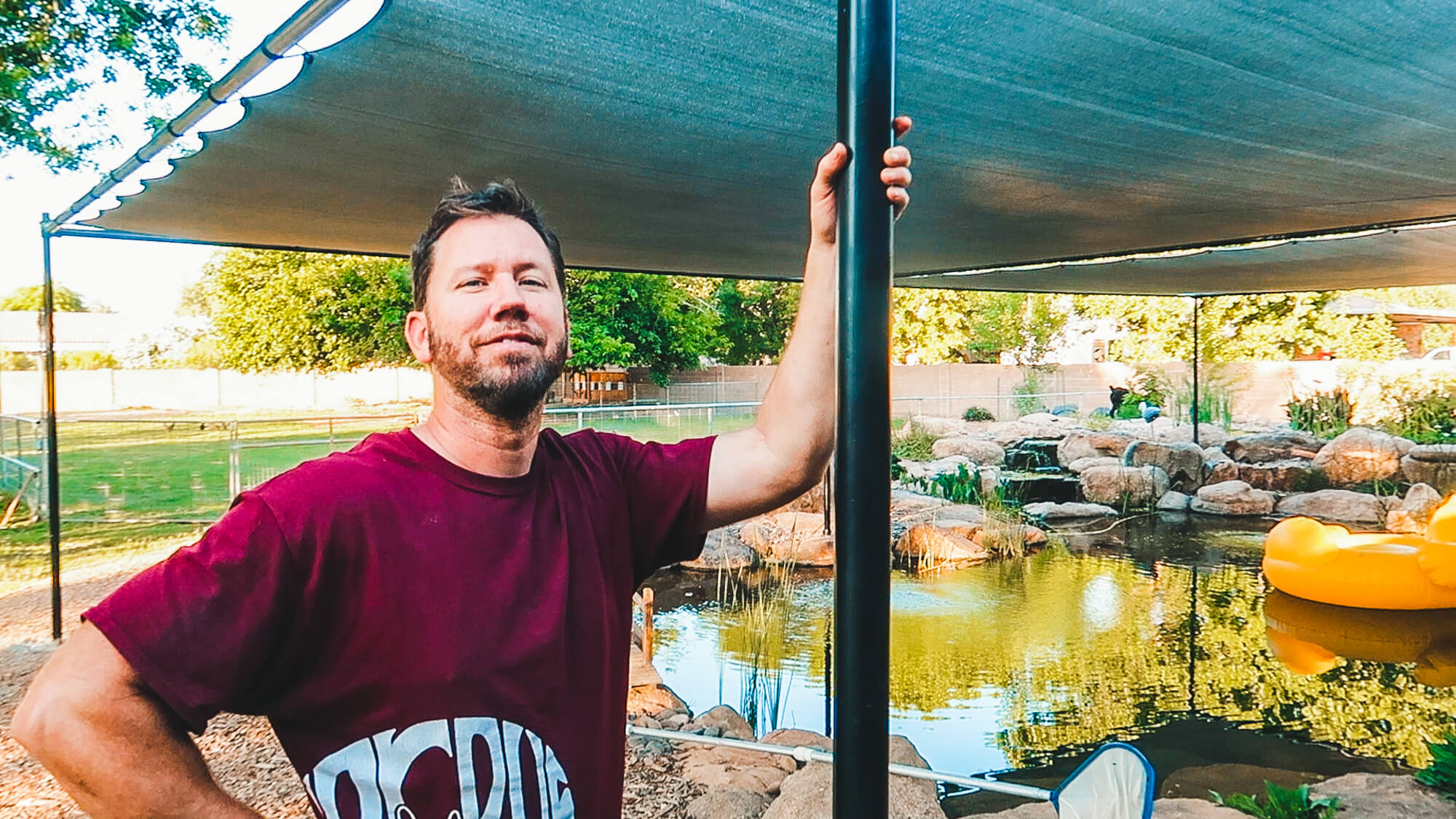 In Arizona, shade is a MUST.
And it seems like the only option is to purchase triangle shade cloth and tie it as tight as you can. Only problem is — it never stays tight. And on a windy day or during monsoon season, you have to take it down to prevent it from tearing.
After years of struggling with shade fabric that tore or sagged, we wanted something strong & secure.
In our search for the perfect shade structure, we noticed our local nursery had a structure built out of pipe, shade cloth, & stretchy ties. It was exactly what we wanted, so Kevin got to work on the design. All it took was a few calls to a local pipe supplier & a request at an online shade fabric for custom sizes. BOOM.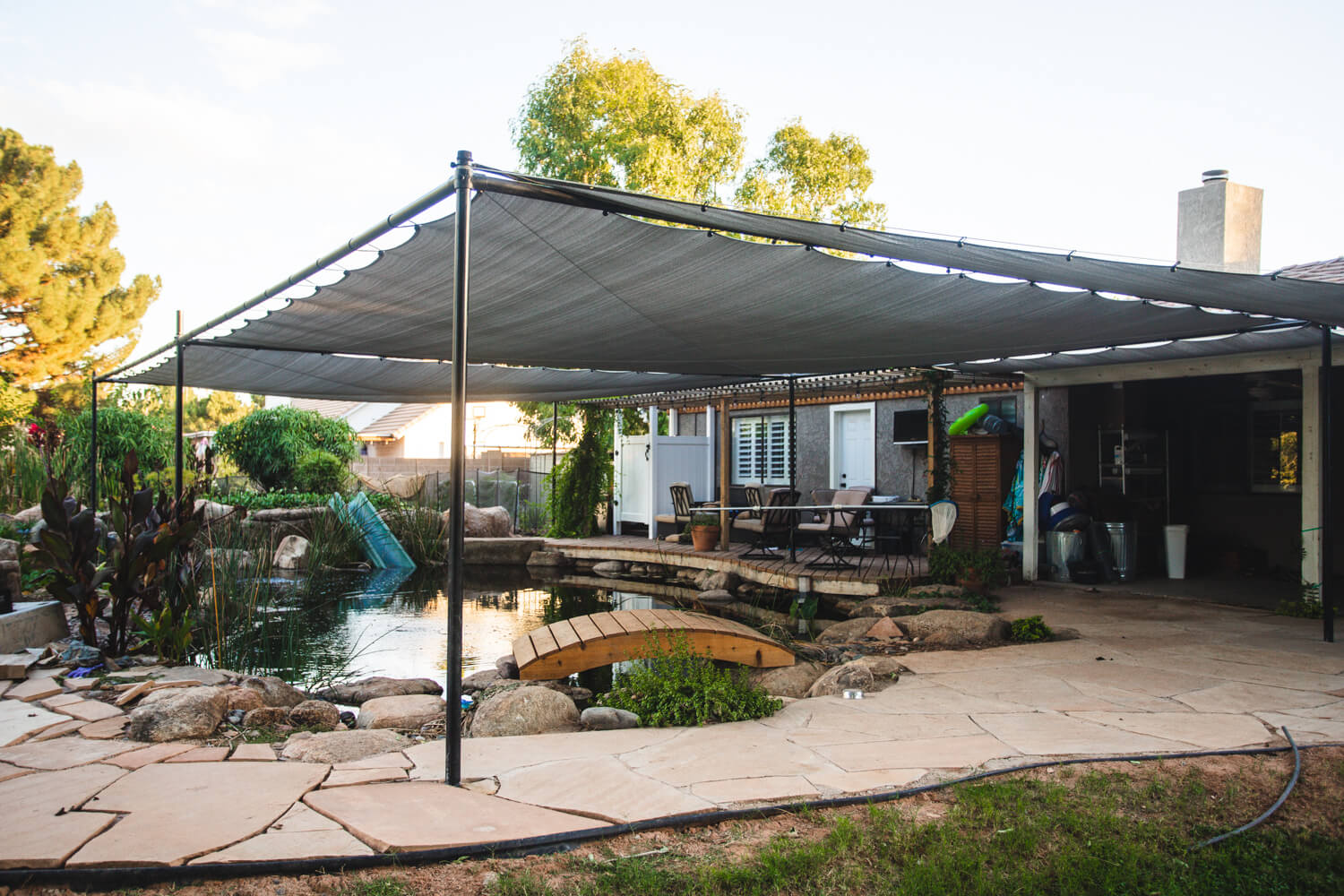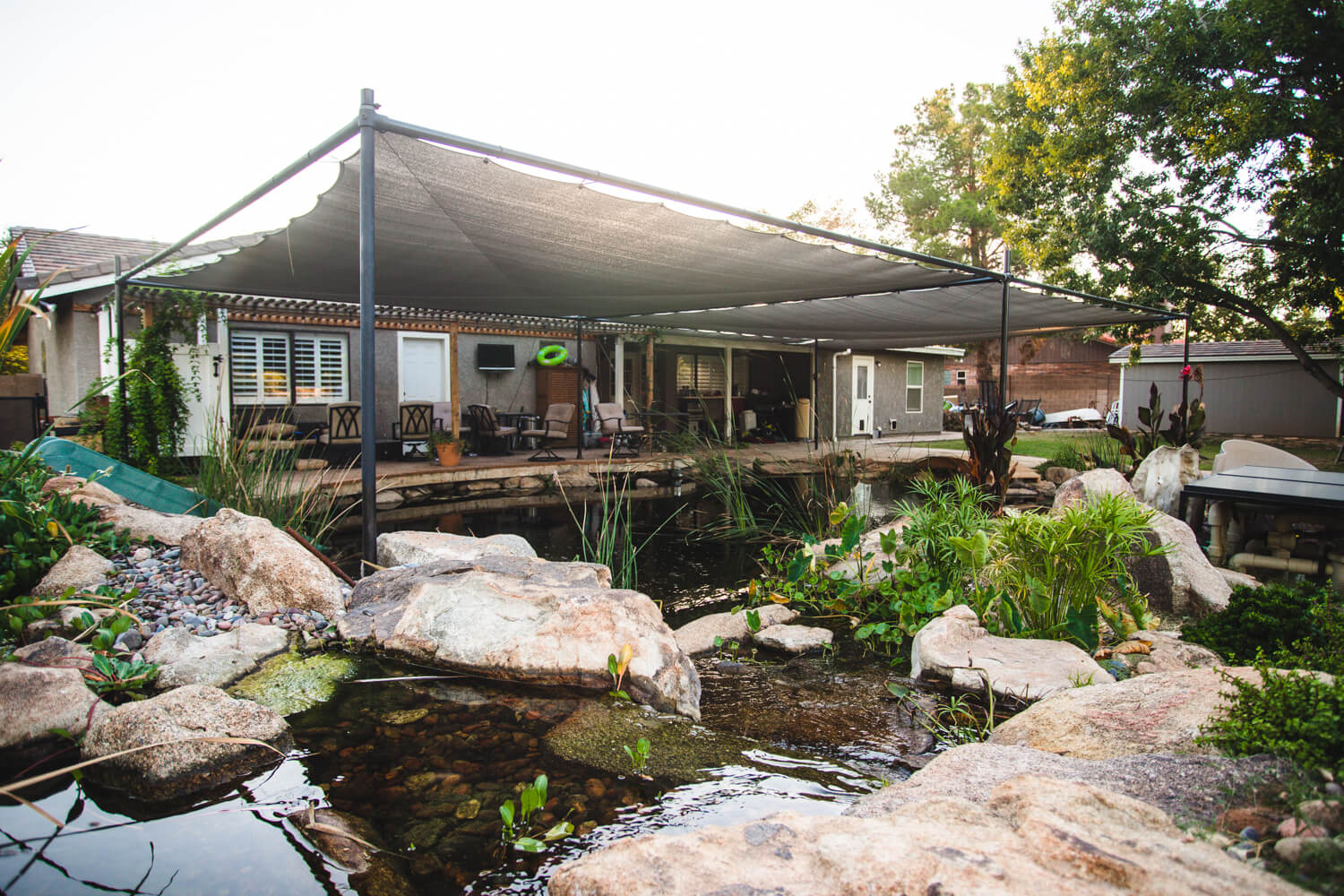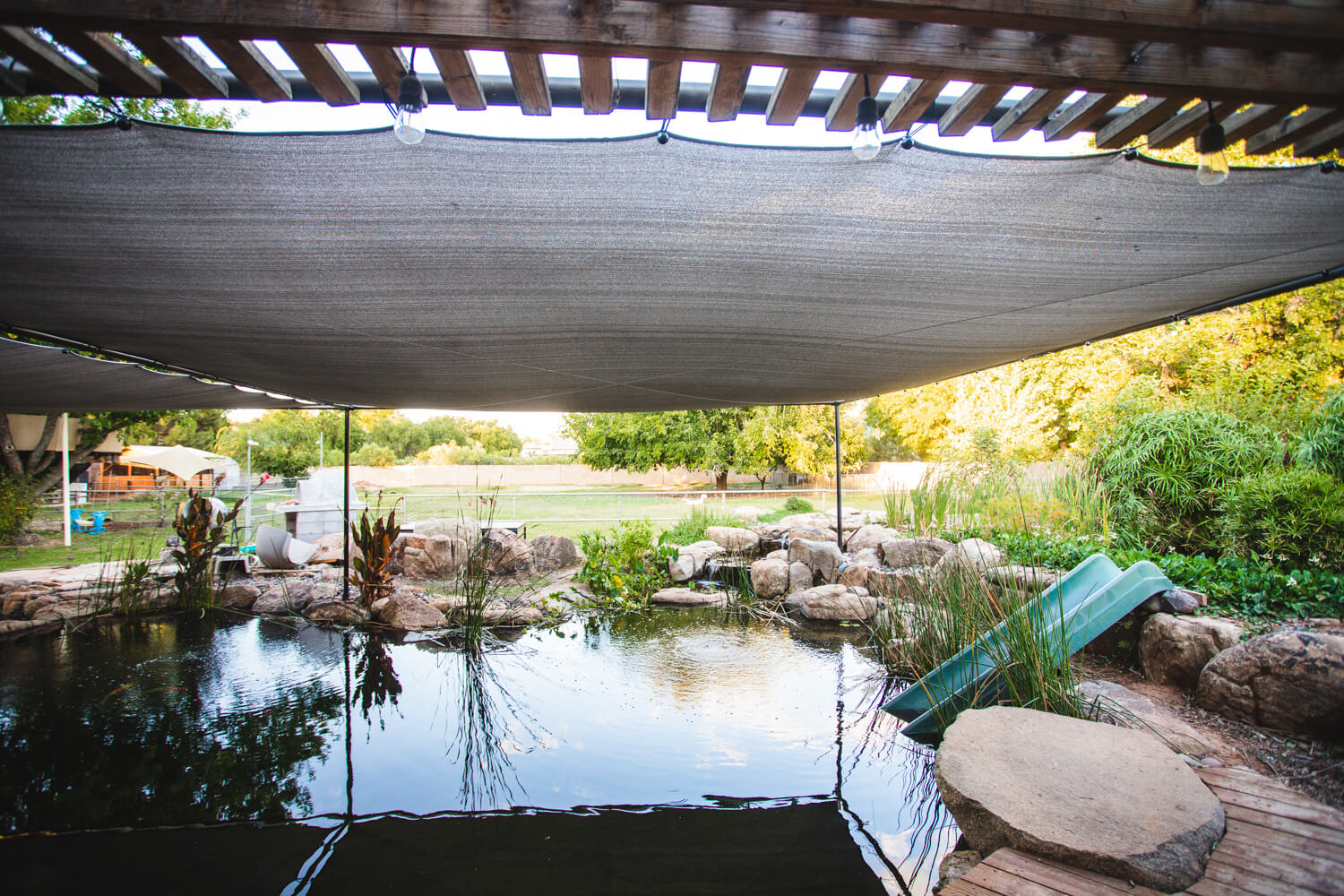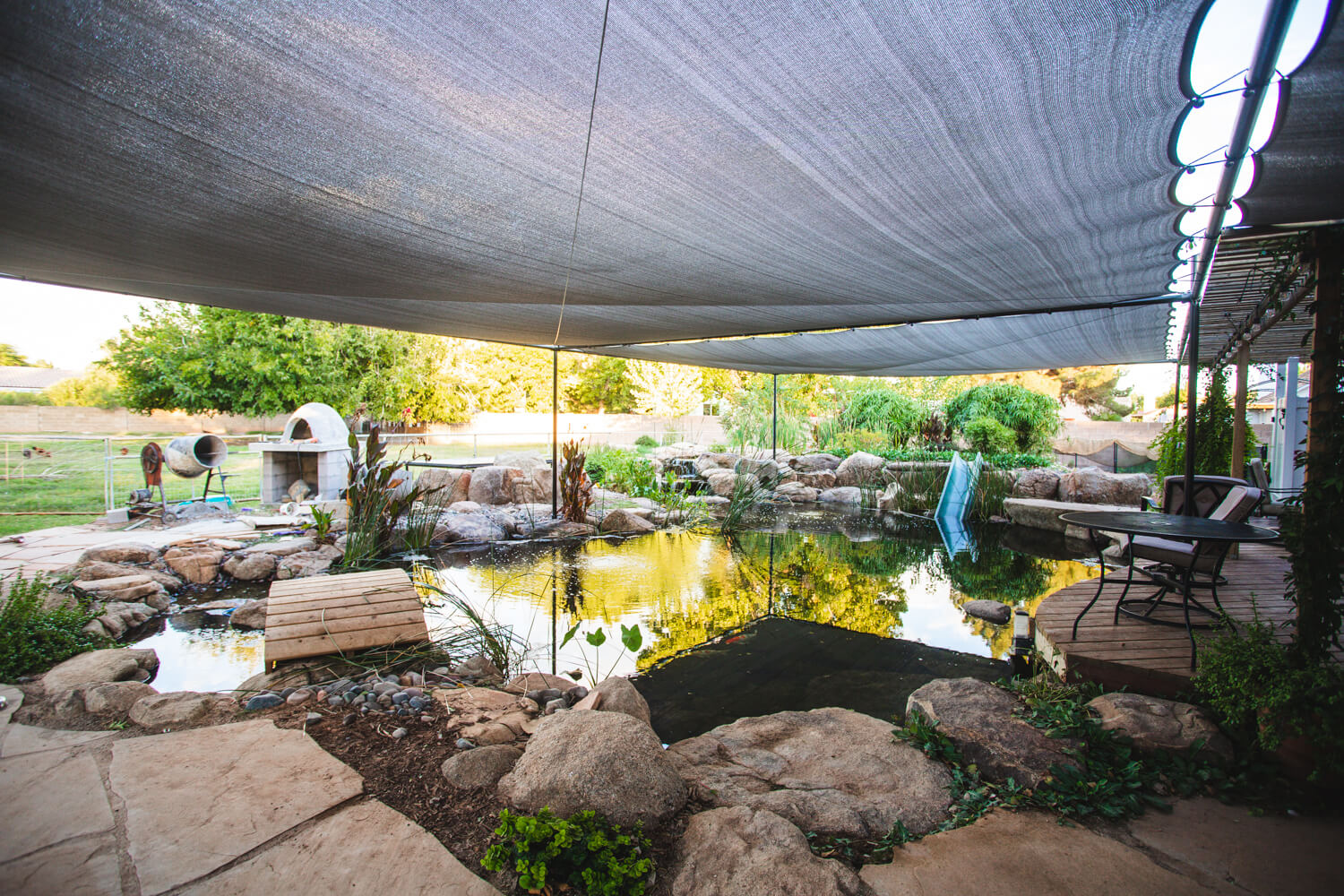 Here's how we built it
Kevin purchased very heavy duty 12 gauge 2 3/8" pipe that was about 20 ft in length. We chose regular steel so we could paint it. You can also get galvanized if you want to go that route. We had to get creative with how we put the pipe in the ground. In some areas we put the pipe in two feet of concrete (about 20 inches diameter), in other places we bolted it to the deck, and in others we bolted it to the boulders around our pond.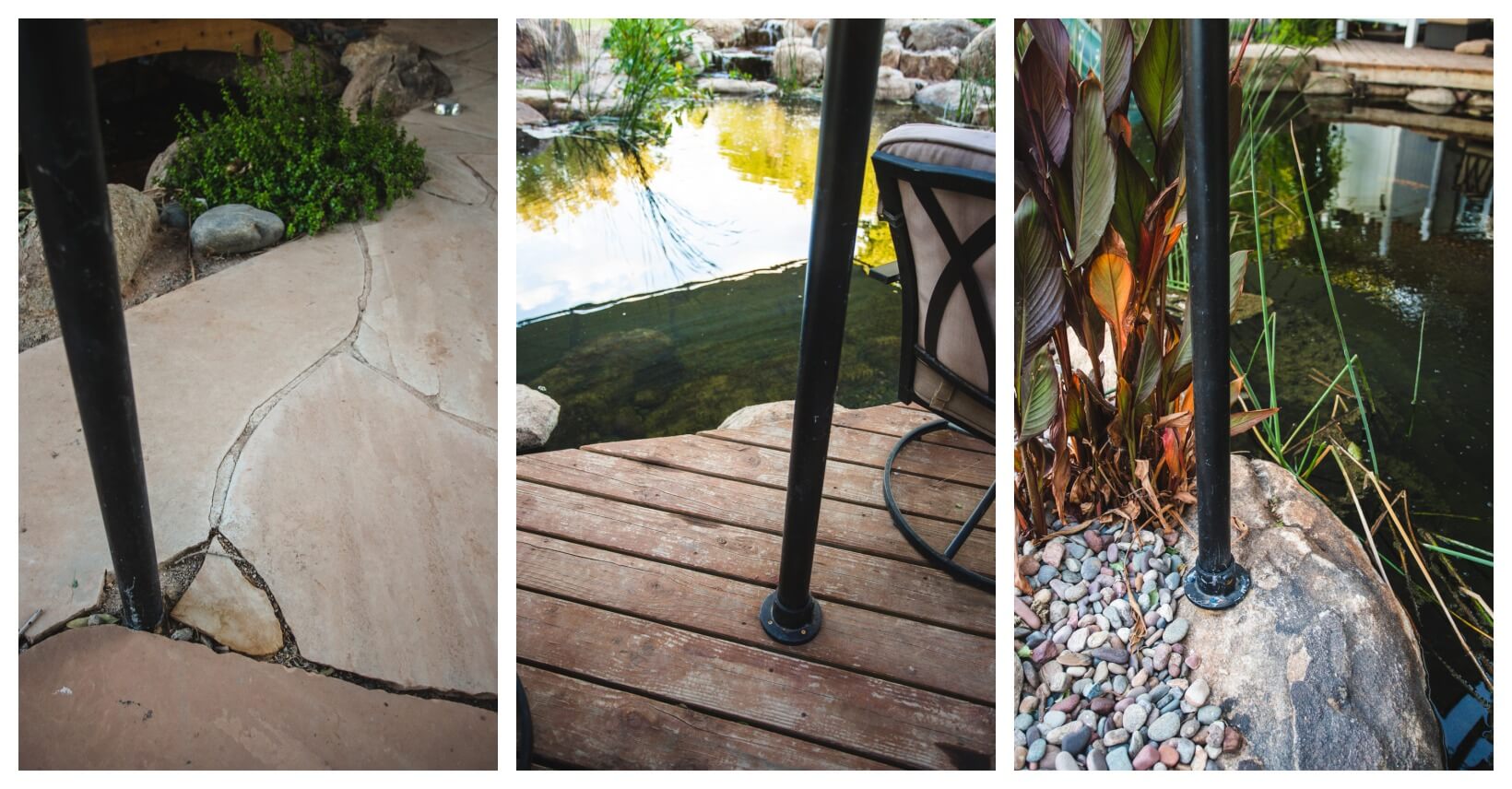 Above ground it's about 8 feet from floor to ceiling of the shade structure. The last thing that was hardest to find were these special end connectors to tie the whole frame together. We got them from Grainger. We used both corner connectors & t-shaped connectors. I call them tinker toys, haha. You just slide the pipe in and tighten the little set lock and you're done. This made putting up the frame super easy. We painted these as well.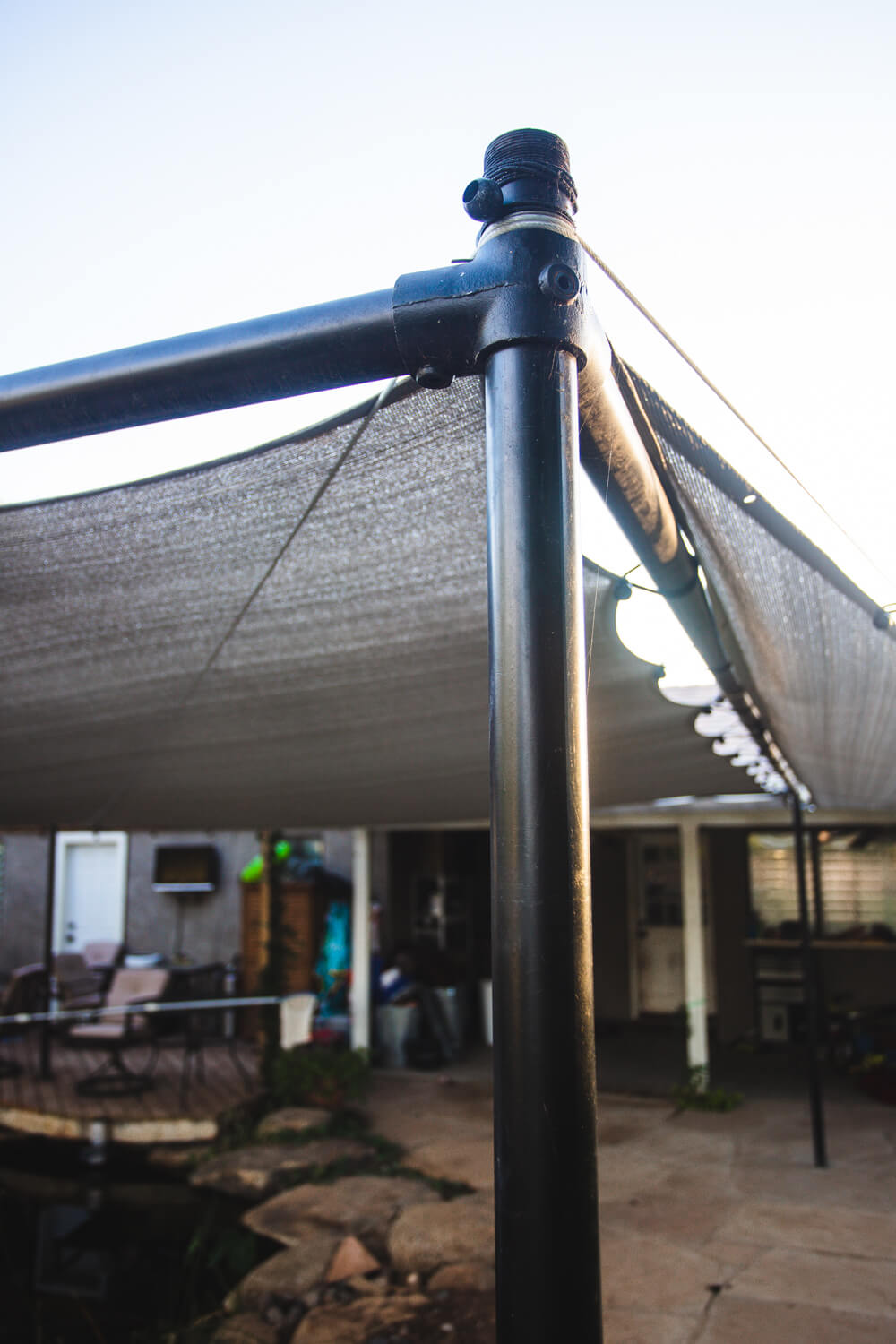 For the actual shade fabric, we used the company Patio Paradise. We gave them the custom sizes we wanted and had them add grommets every 18 inches around the edges. We got 95% shade cloth. We purchased the stretchy ties from Amazon. We purchased a few different sizes since we weren't sure how tight we'd need to pull them. The final thing Kevin did was add a wire from corner to corner, just to prevent any sagging. So far it's doing well and it hasn't laid too heavily on the wire — so we're really happy with it!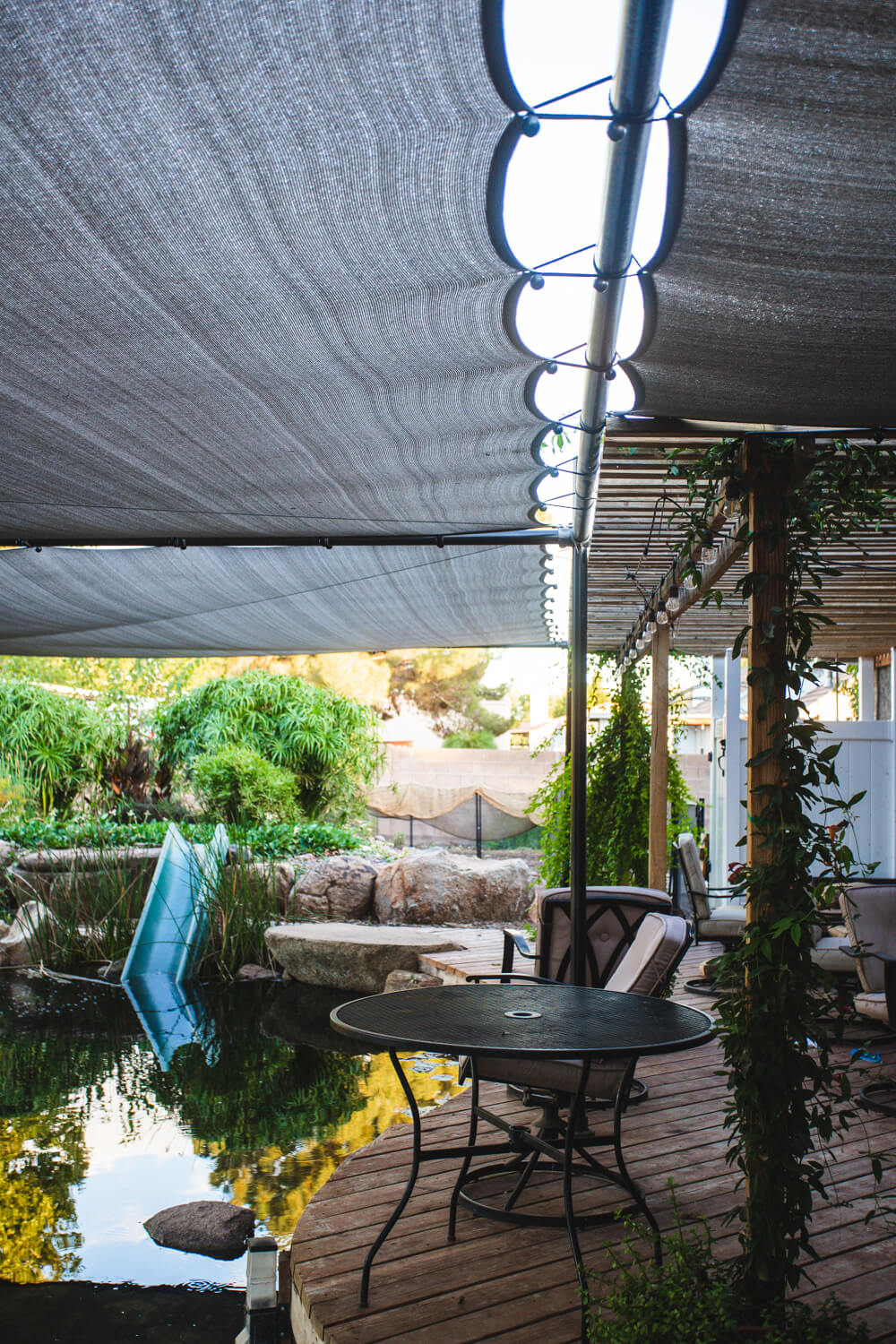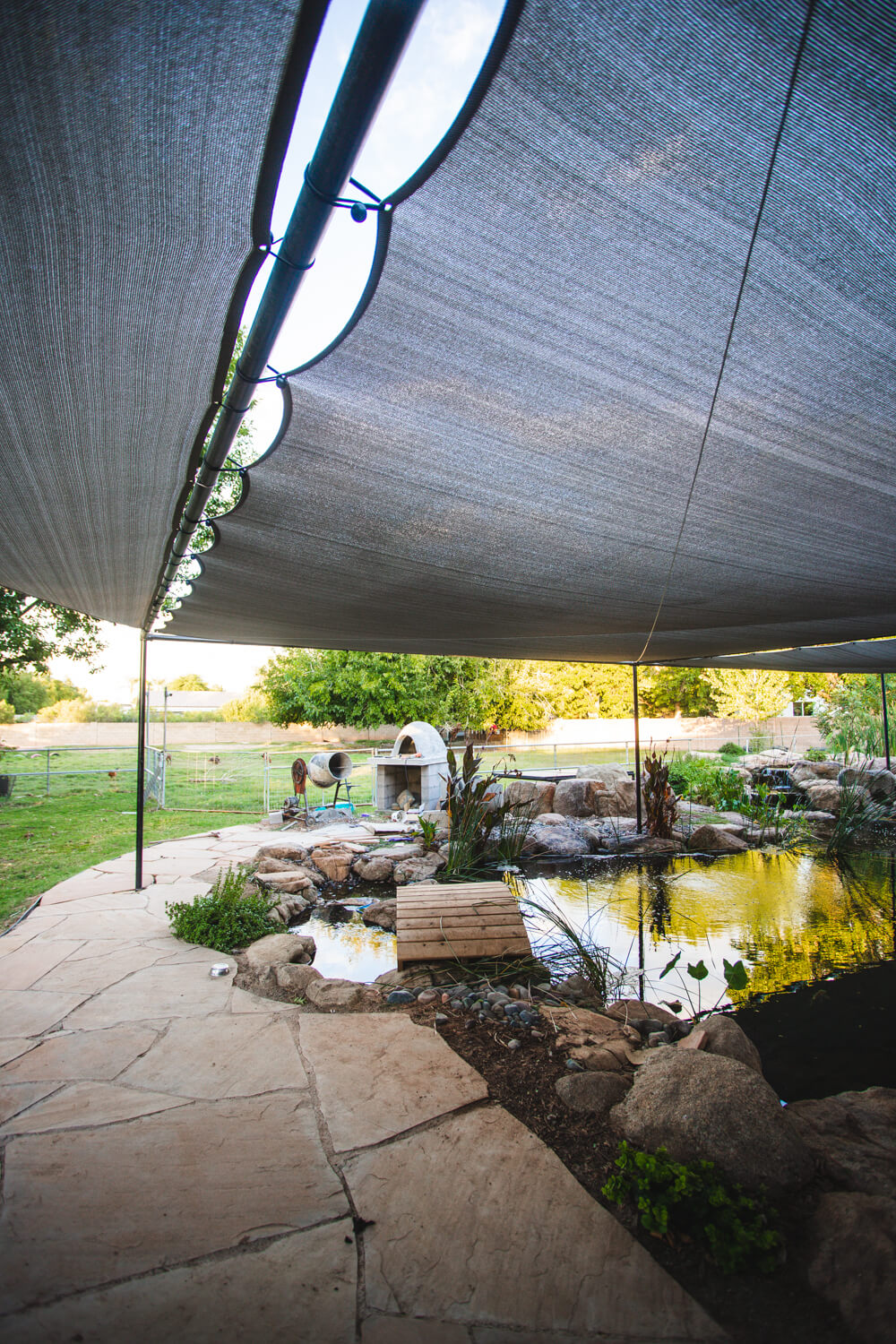 That's it! We're really happy with the design and strength of the end result! It looks clean & professional and we don't have to take it down in a storm, which is a big bonus for us. The final cost was about $2K and we're super happy with it.
Hope this helps!