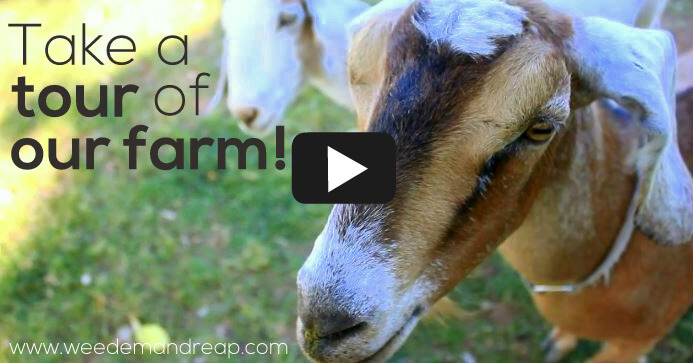 Cue twangy down home on the farm country music.
Okay, so maybe we don't have twangy banjo music playing constantly on our farm (hey, that's not a bad idea), but other than that, we're pretty legit.
This month marks our 5 year anniversary on our backyard farm/1 acre oasis in the city. Over the years we've had milking goats, egg-laying chickens, meat chickens, meat lambs & goats, fruit trees, nut trees, and a whole lotta vegetable growin'.
And it only took 672 hours (& a make out session or two) to convince my husband to agree to it all! Score!
Yep, we're the weird ones on the street.
And proud of it! Providing a large portion of our food has been so rewarding! Milk, eggs, meat, fruits, vegetables, nuts. We're living the dream, man.
Today I've decided to share with ya'll (see, I'm gettin' that country twang) our backyard farm on video! It's about to get all crazy up in heyah! Enjoy!
AND P.S. PLEASE SUBSCRIBE TO MY YOUTUBE CHANNEL BELOW. I'LL BE YOUR BEST FRIEND!