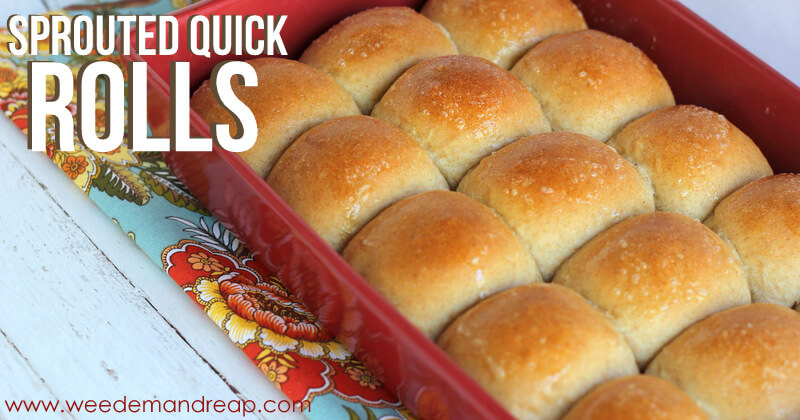 It always seems like my best recipes are created on the fly, last minute, in a messy kitchen, with barefoot kids running around crazy and a few doggies at my feet.
I'm actually a big time organizer, and it's probably to a fault. I have to get my entire house cleaned before anything can get done, but sometimes, if I let it all go and just live life, everything turns out okay. My goal this year is to find a happy medium between organization and chaos, learn to go with the flow, and find enjoyment in the simple moments of life. Okay, maybe that's three goals, but they all work together so it's all good, right?
This recipe is PERFECT! I found some Sprouted Spelt Flour at my local Sprouts and I'm pretty sure I gasped right there in the isle. And then I screamed, "Heck yes!" and bought it without even looking at the price. When you see organic sprouted flour, no matter what your grocery budget, you buy it. End of story.
Has anybody else ever wondered why there's not more sprouted products at SPROUTS? I mean, they did name the store SPROUTS. Fun fact: The Sprouted Spelt Flour I purchased said "VEGAN" about 5 times all over the packaged and "made with peace of mind". Do you think they mind that I have it stored in my fridge next to my home-rendered mason jar of lard? Naw, they're prolly totes cool with it. Anyway, back to the recipe!
My previous knowledge of sprouted flour told me that in order to turn sprouted flour into a bread-like substance, I'd probably need some gluten. Sprouted flour has low, if any gluten. Low gluten can be a great thing because let's face it, we all have been exposed to way too much gluten in the past (because it's a filler in every product at the grocery store). 100% sprouted flour can be used in pancakes, waffles, cookies, muffins, etc., but when you're looking to create a more bread-like substance like pizza dough or bread or rolls, you'll have an easier time using something that has gluten in it. Now, I could have paired my sprouted spelt with whole-wheat or regular spelt, but because I am more concerned about the digestibility of the product than the fear of a refined substance, I went with some unbleached, unbromated white flour. Since sprouted flour is so high in available nutrients, I figured this was a good happy-medium. This way, I'm keeping the phytic acid low, which is what is best. And although I'm using white flour, I'm not using any crappy refined oils or additives or preservatives you'd find in storebought rolls. Happy medium.
Here's the recipe for your gorgeous faces!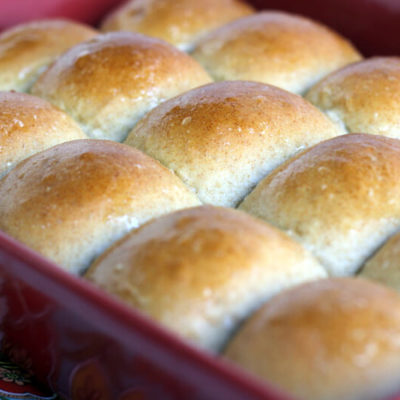 Sprouted Quick Rolls
Soft, light, buttery. Just how a roll should be.
Print
Instructions
Mix all ingredients.

Knead for 6 minutes with either a dough hook in a mixer or by hand.

Place dough in a bowl, cover with cloth and place in a warm spot for 30 minutes.

Form into rolls and place in a greased pan.

Let rise 20-30 minutes in a warm spot or until doubled in size.
Recipe Notes
You can preheat the oven to 350 for 1 minute, then turn it off to create a warm spot for your rising periods.