If you know anything about me, you know I am pretty much obsessed with ice cream.
With so much fresh goat's milk lying around here, we have no choice. We HAVE to make ice cream. Ah, the sacrifices we must make here on the farm. Takin' one for the team, man.
But what I love most about making homemade ice cream is how it makes us slow down and savor the summer! Summer is the time to slow down with family & friends. Barefoot temps, fresh and simple meals, doing as much as possible outdoors…there's an especially delicious pace to summer, wouldn't you agree?
What's my favorite ice cream flavor?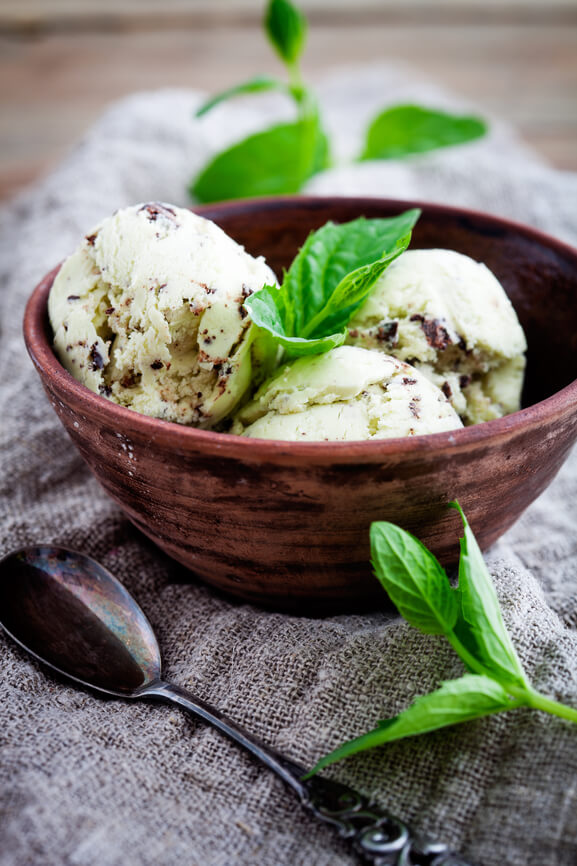 For me, it's mint chocolate chip all the way. The combination of creamy rich ice cream with chocolate chips & a touch of mint? Perfection. Here's my recipe for ya':
Homemade Mint Chocolate Chip Ice Cream:
Ingredients:
3 1/2 cups whole milk (goat, cow or even sheep is cool)
1/2 c. heavy cream
1/4 c. honey
1/2 tsp. real vanilla
3 drops of Peppermint essential oil Learn more about my favorite brand!
1 /2 c. chocolate chips
Directions:
Mix all ingredients with a wire whisk in a bowl.
Add to an ice cream maker.
Mix for 20 minutes then serve cold! (of course)
Do you want to take Mightynest's Savor the Summer Pledge with me?
The Savor the Summer Challenge is all about enjoying the fruits of the season and making memories. To enter, simply pledge to savor fresh summer flavors with homemade ice cream. Pretty easy, eh? Every entry earns points for your child's school and a chance to win the giveaway prize. No purchase is necessary, and the school with the most points at the end of June will win $500!
What's really cool about the MightyNest for Schools fundraiser is how they inspire and reward healthy living by families right alongside raising funds for their schools. In addition to giving 15% of every purchase back to schools, MightyNest informs and engages the school community on a wide variety of healthy living topics through blog posts, challenge actions, blogger giveaways and weekly e-newsletters.
Take the Pledge with me and win a $100 GIFT CARD!
Take the pledge to slow down and savor the summer by exploring the unique flavors of the season, especially ice cream! It's a simple way to win some money for you AND your child's school! Check out the amazing things you can buy with your $100 gift card!
Are you ready to join me and take the pledge?
What's YOUR favorite ice cream flavor?