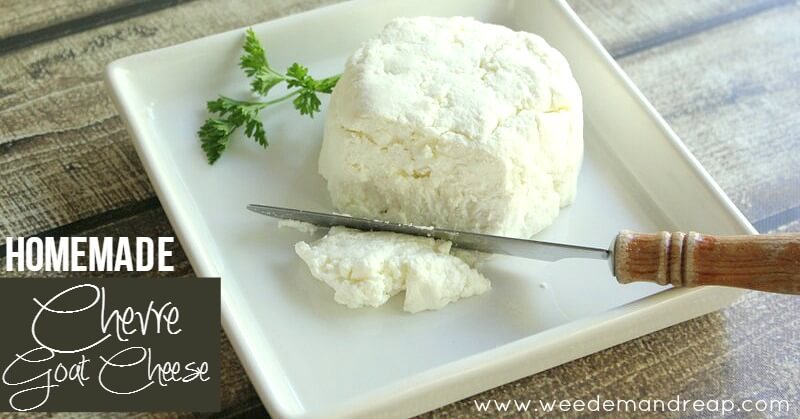 Let's talk Homemade Chevre Goat Cheese!
Originating in France, chevre is the most common cheese made from goat's milk. With a slightly tangy & salty taste, chevre goes great with a slice of fig & a drizzle of honey, with a fresh beet & arugula salad, on a toasted garlic baguette, and more!
Making chevre is probably the easiest of all cheeses as well! If you're new to goat cheese-making, I'd recommend starting with chevre! Later on, you can conquer mozzarella, then move on to hard cheeses if you're feeling really ambitious.
When most people say "goat cheese", the really mean "chevre goat cheese". Most people tend to drop the chevre name, but if you're looking to make homemade goat cheese from scratch, it's important you know the correct name so you can find the right culture to make it!
Does goat cheese taste pungent?
Since there are various methods for aging, and some companies choose to produce a more "pungent" goat cheese flavor, I can't vouch for them. If you're making it at home, however, it should taste clean and fresh, with a strong tart or tangy flavor, but no aftertaste or "goaty" flavor. Fresh goat cheese is delicious! You have got to try it!
How to make Homemade Chevre Goat Cheese
Starting with fresh, chilled goat's milk, all you need to do is add a chevre culture and let it culture on your countertop overnight. The next morning, you'll simply drain the curds from the whey and then salt it (and season with herbs & spices if you like). That's it!
Recipes with Chevre Goat Cheese
Let's get to the chevre goat cheese recipe, shall we?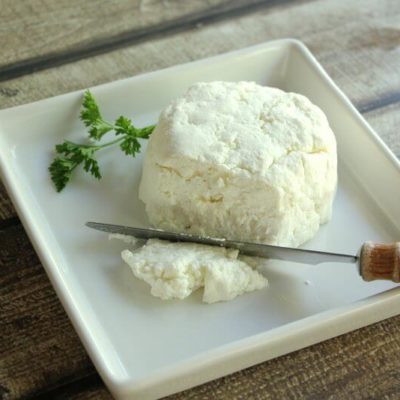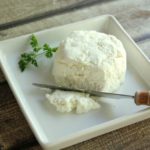 Chevre Goat Cheese
Tangy fresh goat cheese!
Print
Instructions
In a pot over medium heat, bring the milk to 86 degrees.

Add the packet of chevre starter, let hydrate 2 min, then mix well into the milk.

Remove from heat, cover, and let set at room temperature for 12 hours.

After 12 hours, line a colander with butter muslin and pour the contents of the pot into the colander. (You can have a bowl under it to catch the whey that pours through).

Tie the corners of the butter muslin and hang over the sink to drain for 6 hours.

After 6 hours, pour the chevre cheese into a tupperware or glass dish, add salt (and seasonings if you like), and press into mold.

Refrigerate until ready to eat!
Recipe Notes
Will last about 1 week in the fridge, 6 months in the freezer.