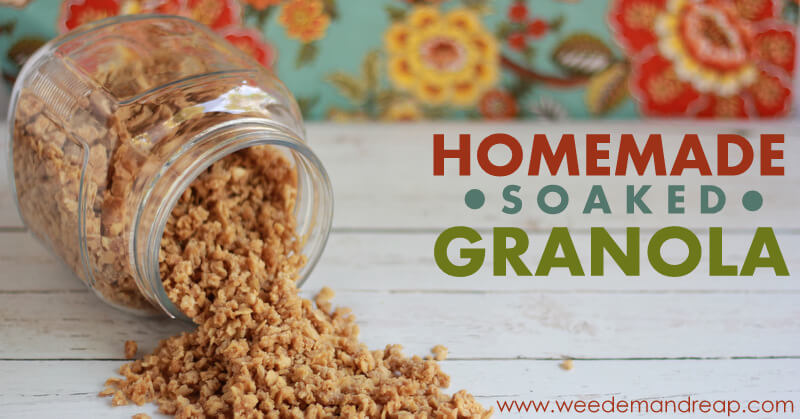 Why soaked granola, you ask?
Grains, without proper preparation, are hard to digest. Grains are hardy little buggers. They can be stored for 10-30 years without breaking down & there's a reason for this. Grains have a protective barrier called phytic acid, and that barrier will wreak havoc on your digestive system if you don't break it down first before consuming. Cooking is simply not enough. Phytic acid not only prevents the grain from being digested, it also will bond with any minerals eaten at the same time. That little phytic acid can be a devil, but lucky for us, we have some great methods to break down the phytic acid before consuming grains.
Unprepared Grains responsible for Chronic Disease?
There are strong arguments that the increase in chronic disease, including heart disease, is linked to our high-grain diets. I would add that the main reason is that they haven't been prepared properly. Eczema, allergies, diabetes, and other auto-immune disorders can be greatly exacerbated by a diet of grains that haven't been prepared properly.
Phytic acid not only grabs on to or chelates important minerals, but also inhibits enzymes that we need to digest our food, including pepsin,1 needed for the breakdown of proteins in the stomach, and amylase,2needed for the breakdown of starch into sugar. Trypsin, needed for protein digestion in the small intestine, is also inhibited by phytates. (source)
Our ancestors have known this for thousands of years. Before the 1900s, Americans & Europeans used slow-rising wild sourdough yeast to rise bread, breaking down phytic acid in the process. In Mexican cultures, corn was soaked in lime-water for 2 weeks prior to making their delicious tortillas. Many cultures would allow their grains to sprout in the fields before harvest. Over time, and with the industrialization of food, we became more interested in fast food, and over the last 100-200 years, have almost completely eliminated the practice of preparing grains properly.
Soak your Granola for optimal nutrients and digestion
Did you know that on the first package of rolled oats, the instructions read, "Soak for 12 hours before consuming"? You've probably made granola before, or at least bought it from your grocery store. You've probably eaten it with milk, or as a topping on yogurt or ice cream. Today I'm going to teach you how to make easy soaked granola. By including this soaking step, you can break down the bad stuff, and unlock all the good stuff.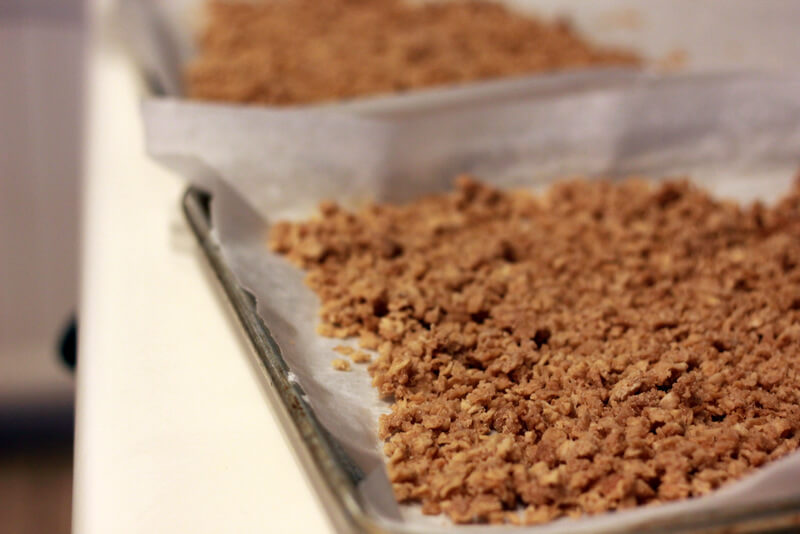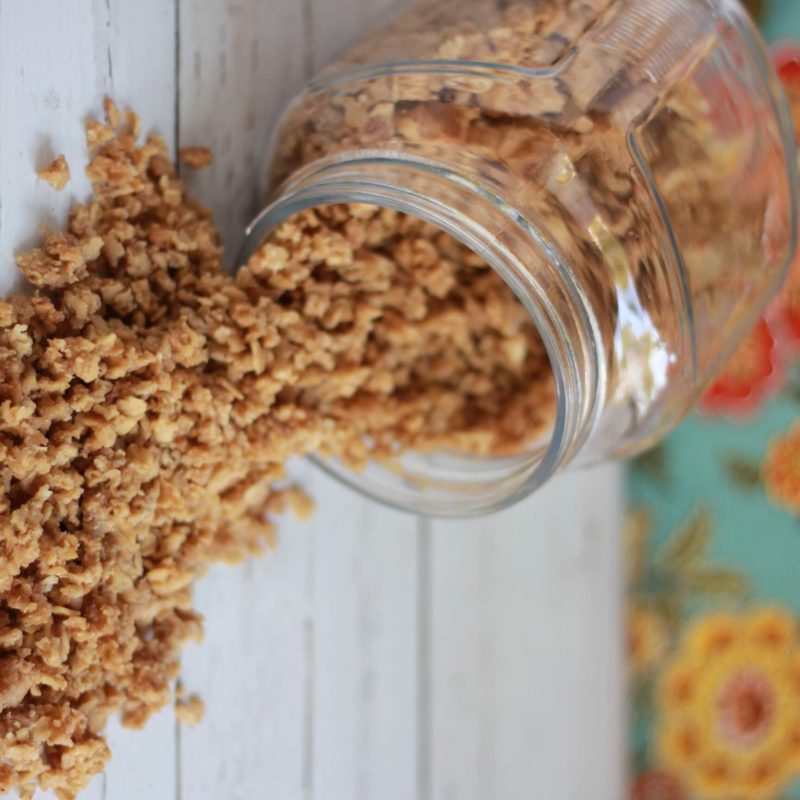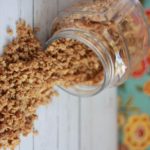 Homemade Soaked Granola
Granola that has been prepared properly for your digesting pleasure.
Print
Instructions
Mix butter, coconut milk, water, & acidic medium in a saucepan over low heat.

Once your ingredients are melted and well-mixed, pour over rolled oats and soak, covered, for 12-24 hours.

After your oats have soaked for 12-24 hours, mix honey, salt, vanilla, & cinnamon in a bowl and add to soaked oats.

Mix well, then spread out on two parchment paper-lined baking sheets and bake at 170 degrees for 4-6 hours, turning and breaking up the granola with a spatula every 2 hours.

Remove when slightly brown, yet still slightly moist.

Allow to cool and air dry for another hour, then store in an airtight container for up to 2 weeks.
Recipe Notes
Remember to remove the granola while still moist. Overcooking will result in a granola that is hard to chew.
Yields 6 CUPS