I finally finished my cabinets! Yea! They turned out pretty good I think. To save on new hinges, I spray painted the old ones black and I accidently screwed them in too close to the edge and the black is already scraping off 🙁 I'll have to fix that later. I cut wains coating with a scroll saw and used liquid nails to press it into the existing cabinets. Then I painted them cream and stained them. I love it!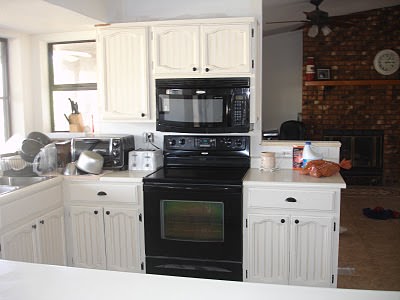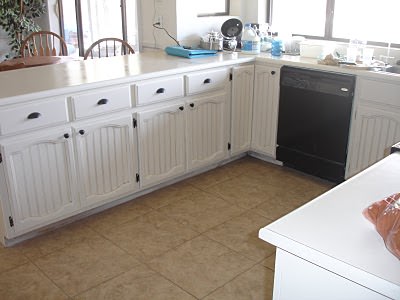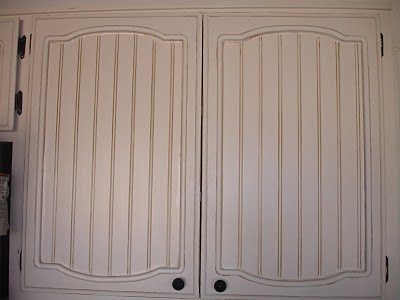 And FINALLY, my almost 7 year old lost his first tooth! The tooth behind it was already pushing through, so we pulled it.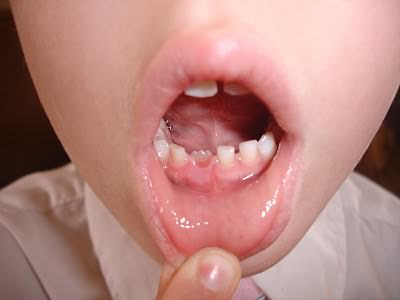 We convinced him we should "floss" it, and even after we pulled and pulled a dozen times, he still let us "floss" again. All of the sudden it popped out and unfortunately his Mom and Aunt are too stupid to realize it was a bad idea to pull a tooth outside. We searched and searched for that dang tooth…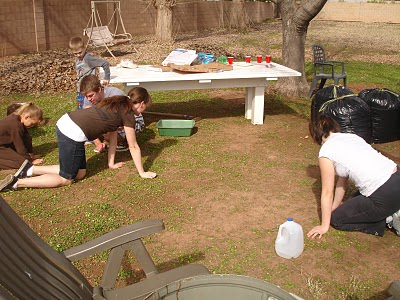 aaaaannnnddd….1 hour later…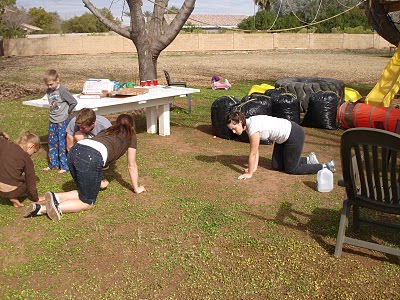 (these butt shots are just for you Becky)
We could not find that dang tooth! So we wrote the tooth fairy a note and Ethan was happy with that.
And finally, I have started milking the goat regularly. It was way harder at first. All my family was making fun of me. On the first day I sat down to milk thinking this can't be that hard. Well, it was and I learned that I have weak, puny hands and that breast pumps work on goats too. It took me a good two weeks to get my hands strong enough and now I'm just trying to get faster at it. It's supposed to take only 5-10 min and it still takes me 30 min. Poor Princess, she's not very happy with me tuggin on her for that long. At first, I had a hard time drinking the milk because it was just so weird to milk her and take it inside and drink it. I think I gagged thinking about it. But it's hard NOT to love the milk, it's so creamy and fresh and doesn't taste goaty like you would think. I tried my hand at making cheese for the first time and it's pretty good, a lot like mozzarella.