Yea! Things are finally coming together! Everybody was so great to come out and help us paint our house. It's so nice to see things getting finished. Here is the front room getting filled with concrete.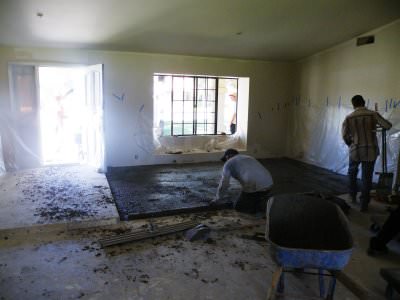 Becky and Sean painted Ethan's room, it really helps when you have tall sisters and bil's.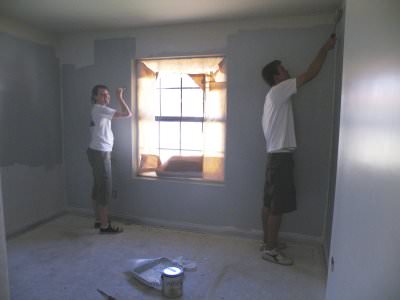 Tara and Brad painted Lydia's room….thank you thank you!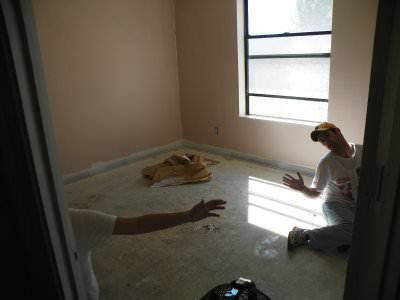 Kevin and Jake started on the tile, it looks really great, I can't wait till it's done!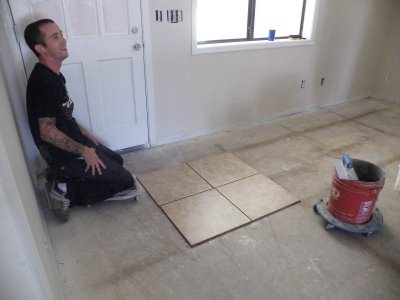 Here is sad Kevin because he has to work on his Birthday….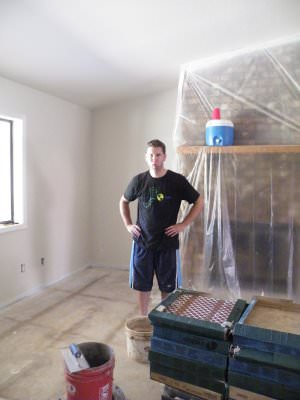 We're getting there! Tile and Carpet this week and we are ready to move in!