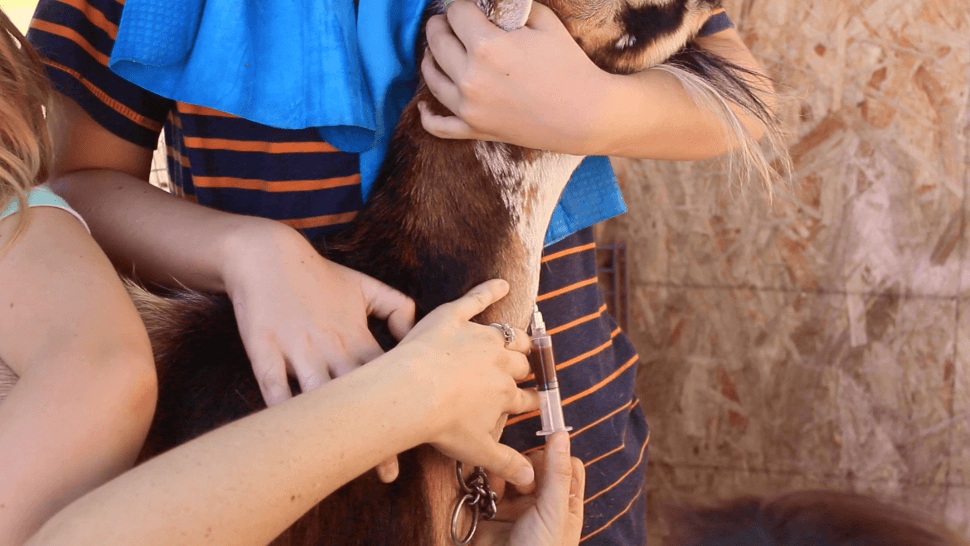 I know what you're thinking.
You're thinking this might be one of my satire posts.
It's not.
You're thinking maybe I've gone nuts.
I haven't. (not yet at least)
You're thinking I may have started to dabble in witchcraft or naked moon dancing rituals.
Occasionally, but not today!
The practice of raising healthy goats.
If your goal is to keep your goats in optimal health, then once a year you'll need to test for disease. When we decided to raise goats for milk and well, drink said milk, we also decided that we'd better make sure these here goats aren't carrying diseases that could harm us goat milk drinkers.
Goats are some of the hardiest animals around. They are extremely resistant to diseases naturally, but they can still catch diseases from other goats. That's why it's so important to test your goats at least once a year to make sure they are free from common goat diseases.
Since we occasionally bring in new goats from other herds or send our female goats to be bred, there's a chance they may contract something.
So, we test. And here's how we do it.
Disclaimer: It's true, I am not a vet. But before you claim that normal, everyday people aren't qualified to do this, realize that farm life includes being connected to the animal's care in a way that most people don't understand. ANYBODY is capable of learning how to draw blood from an animal. Most people don't have large animal vets available in their area and small animal vets many times won't care for large animals. In my area, we have one large animal vet who is extremely busy and encourages us homesteaders to draw blood ourselves. I was taught how to draw blood in nursing school and in my experience animals are a thousand times easier to draw blood from than humans. Their veins are very large and they barely flinch when they feel the needle. Take a deep breath, everything will be okay, nobody's gonna die. At least not from goat blood drawing.
How to Draw Blood from a Goat
Supplies you'll need:
Where to send your blood sample:
My favorite laboratory to test our goat blood samples is UBRL labs. Their website has all the info to help you get started.
We test for ALL (yes all diseases), but we only test a sampling of our herd, not every single goat. We usually test the milking mothers since they'll pass on anything they have to their babies.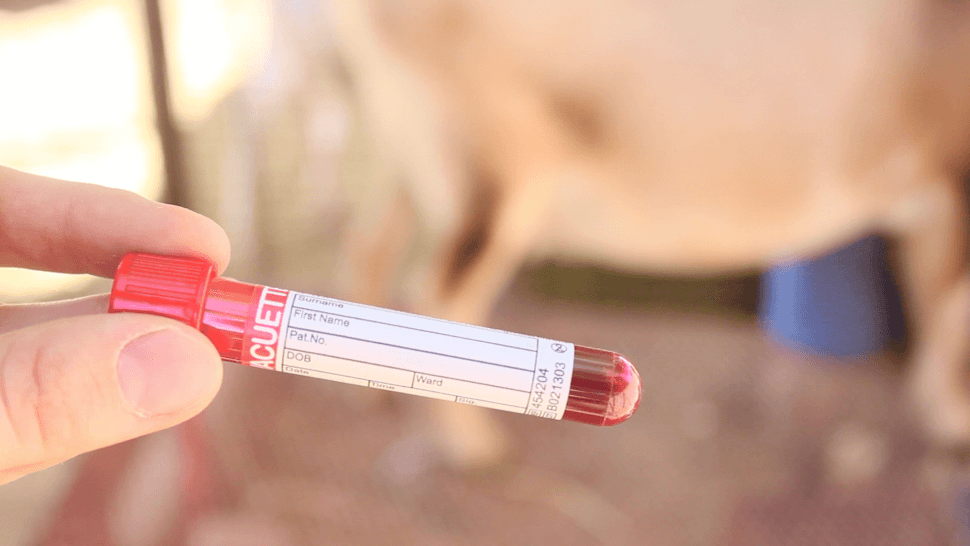 How to Draw Blood from a Goat VIDEO