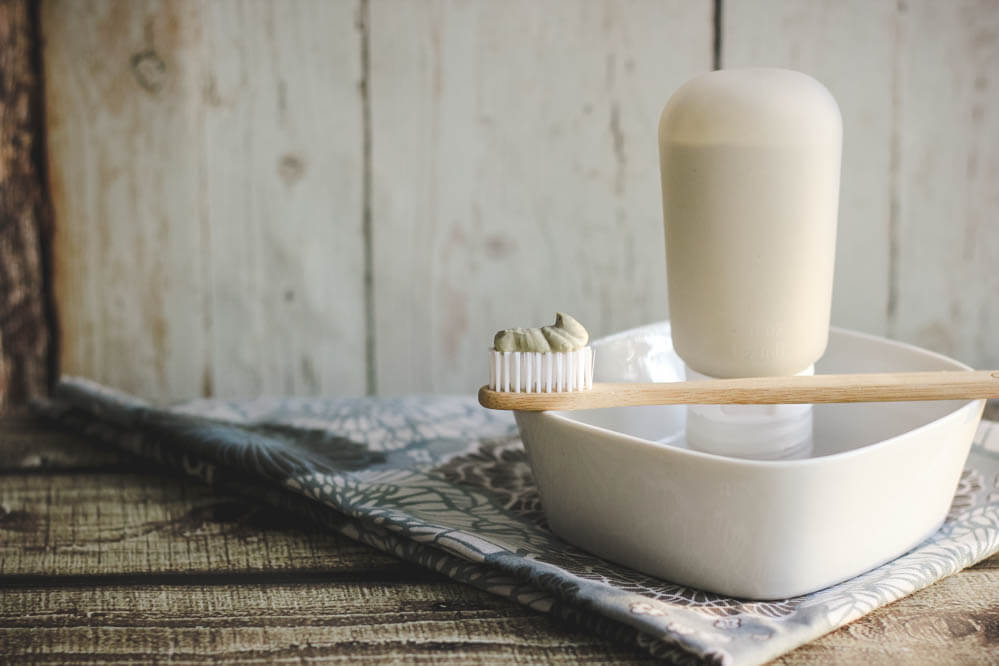 Homemade Toothpaste Recipe – Remineralizing, Whitening, and Cavity-preventing
Before we get to the recipe, let's go over each of the ingredients and why they're so important:
Filtered water
Bentonite clay – Bentonite clay has the ability to absorb impurities.
Calcium/Magnesium Powder – Calcium and magnesium help provide a good source of minerals and can whiten as well.
Coconut oil – Coconut oil is a natural anti-bacterial and anti-fungal material, and it also helps bind the ingredients together.
Baking soda – Baking soda helps whiten the teeth by removing stains.
Trace minerals – Adding a boost of bio-available trace minerals will provide an array of extra minerals to your toothpaste.
Essential oils – The essential oils I use in this recipe are peppermint oil and the Protective blend, which

is a blend of the essential oils wild orange, clove, cinnamon, eucalyptus, and rosemary. It is a powerhouse blend formulated to support healthy immune function in the mouth.

Peppermint oil is refreshing and cooling to the taste. It also supports circulation to the gums and teeth.
Stevia – This is totally optional, but a small amount of stevia can add a touch of sweetness to your toothpaste. Be sure to look for one WITHOUT added glycerin.
**optional** These simple electric toothbrushes work perfectly for us.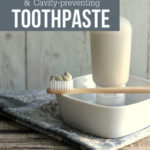 Homemade Toothpaste Recipe | Remineralizing
A refreshing homemade toothpaste recipe that the entire family will love! Safe for kids to use!
Print
Want to make more simple, homemade body products like chapstick, soap, body wash, body butters, & more? Take my free class below.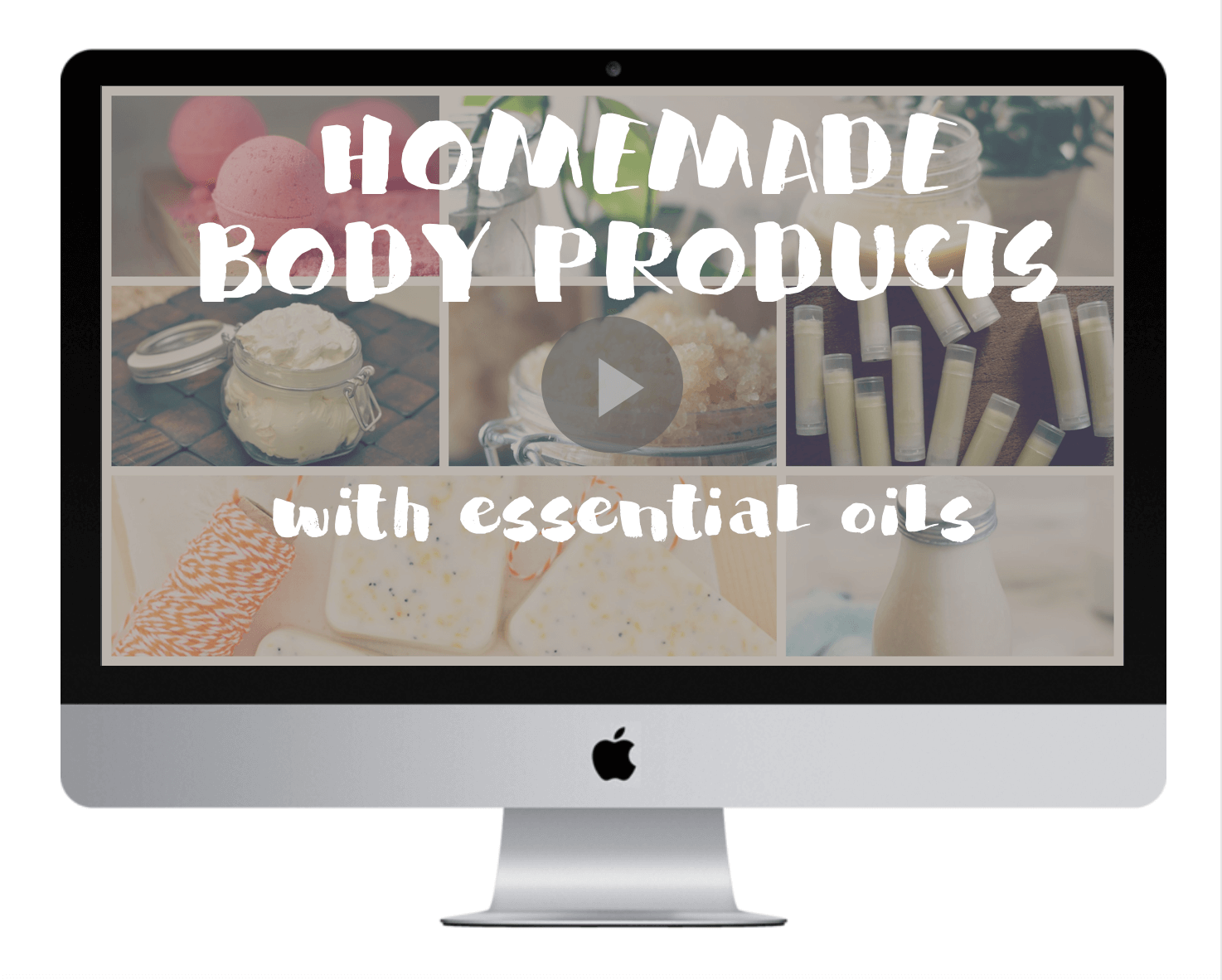 WATCH MY FREE CLASS ON HOMEMADE BODY PRODUCTS