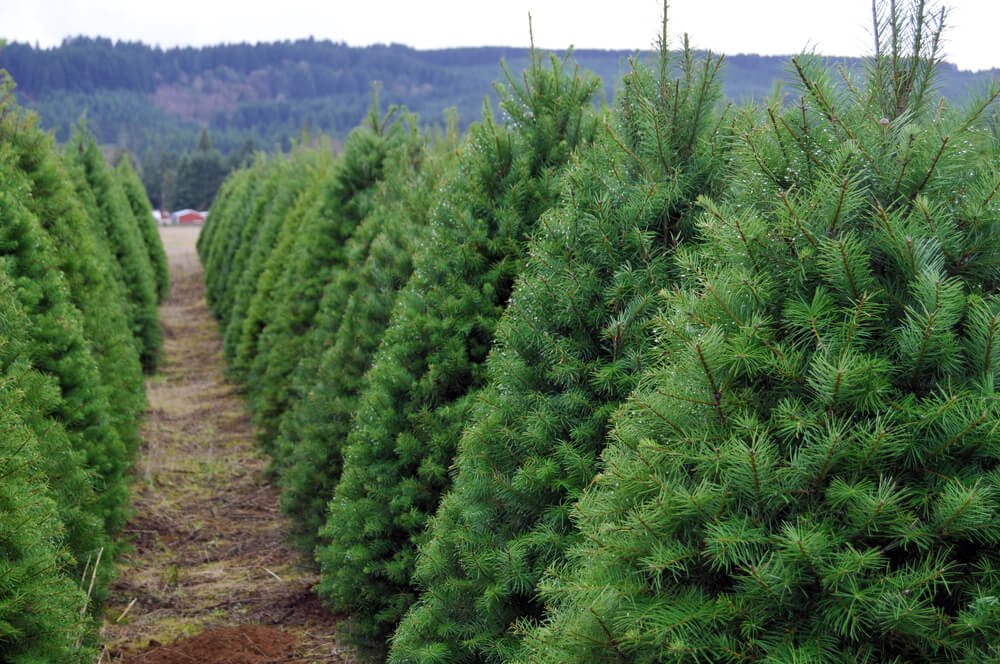 The following Guest Post was written by
Kim at Nearly Natural Momma:
Hi! My name is Kim and I'm the owner of Nearly Natural Momma, a blog about living life as naturally as you can with out the guilt. I love writing about living green, healing through whole foods, weightloss through the paleo diet, my chickens (oh man I love my chickens), and homeschooling my two awesome kids. I'm the wife of a video game developer, which weirdly spurred on this whole topic of Christmas Trees. We move….ALOT. Actually in the past three years, I've lived in 3 states…some of these moves have been across country. Honestly I'd have it no other way, we meet so many people and get to see so many great things.
For years and years we have had a "faux" Christmas Tree. My thinking? I buy a tree once, and I keep it and reuse it for years. However when we moved cross country from Virginia to Colorado a few years ago, space in our moving truck was at a premium so we decided to sell our old Christmas tree. That following year I had made a decision to make: buy a new tree or get a real one. If you're facing that same question I put together a list that hopefully will help you make your decision.
Fake Tree Pro's

One tree lasts for years, potentially up to 10 years or more.
Saves on carbon foot print from having to shop around for a tree each year.
If you kept said tree for 10 years, it could save you hundreds dollars over the life of that tree. Savings come from buying a new tree each year and the gas it costs to buy it.
These trees are maintenance free, no watering required.
They are convenient. Most artificial trees come pre-lit, so no dancing around the tree stringing up lights.
Fake Tree Con's

Most trees are made of petroleum based plastics, and may contain PVC, lead or other dangerous metals.
Most artificial trees sold in America were made in China.
These factories use more energy and create more pollution to produce artificial trees.
Plastic artificial trees are not biodegradable and may end up sitting in landfills for hundreds of years.
Real Tree Pro's

Christmas Trees come from Christmas Tree farms, not forests so there is no need to worry about deforestation.
Tree farms provide a natural habitat for animals.
One acre of Christmas trees produces enough oxygen for 18 people. With over 1 million acres in production just in the United States that provides enough oxygen for over 18 million people every day.
Christmas tree farms stabilize soil, protect water supplies and provide refuge for wildlife while creating scenic green belts. Often, Christmas trees are grown on soils that could not support other crops.
Christmas Trees can be recycled into mulch for your yard. Find out more about Treecycling.
Every state in the entire United States has Christmas Tree farms. That makes it very likely that yours didn't travel far, unlike it's artificial counterparts that likely came from Asia.
Buying real Christmas Trees supports the local economy.
Real Christmas Trees smell nice.
Real Tree Con's

Having to buy a new one every year.
They require upkeep, and must be watered daily to make sure they don't dry out and become flammable
They tend to drop their needles and can lead to messy cleanups.
Some Christmas tree farms use pesticides. Although the amount of pesticides used today is a very small amount (a quarter of an ounce over the life of a tree) and some states don't use them at all, this may still be a concern to some. Research your State's Christmas Tree Farms to find out if pesticides are used.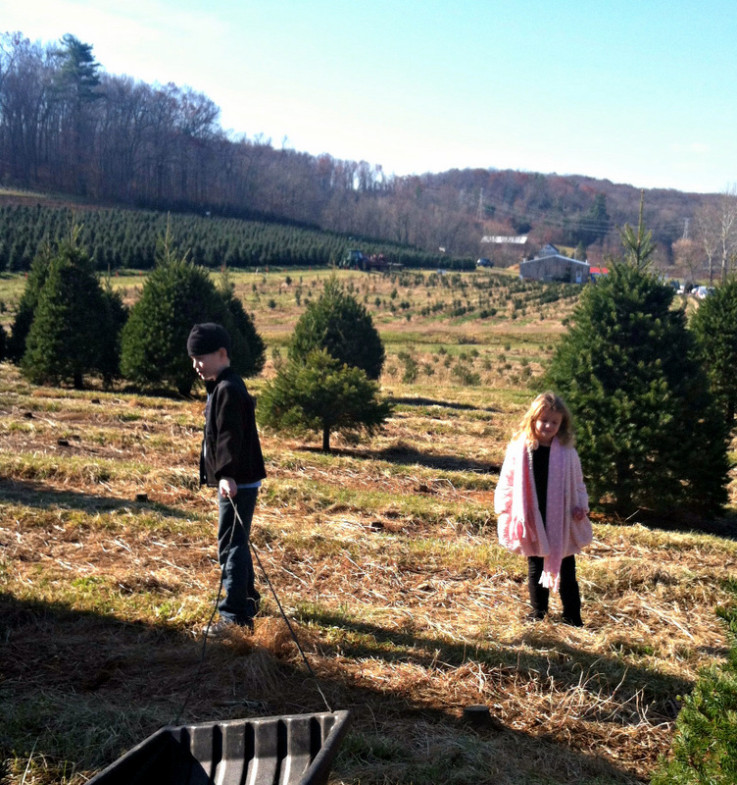 Let's face it: You can't beat the smell of a fresh Christmas tree.
Since we moved to Colorado and back again to the East Coast, our family's "Black Friday" tradition has been to go get our tree. Sometimes we go to a farm if there's one close by, but they are also available at local home improvement stores. I love the fresh smell of a Christmas tree in our home, and this year our tree was only $25. For us we like knowing we're supporting farmers, and not polluting our home with who knows what chemicals. Also, when we are finished with it, it will become mulch in our new flower beds.
So what kind of Christmas Tree will you put up this year?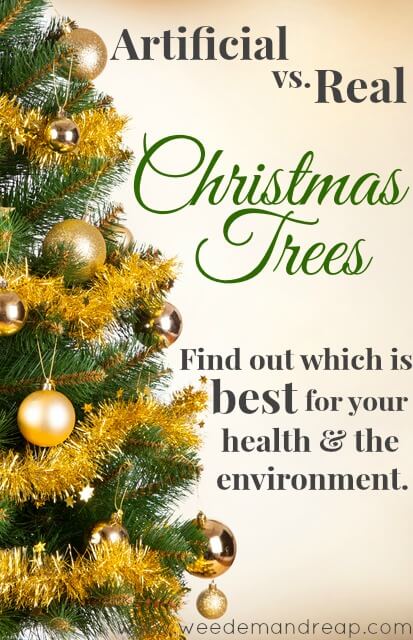 Kim is the creator and writer of Nearly Natural Momma. Kim lives in Pennsylvania with her husband and two children on a one acre property out in the country. On this one acre, she raises chickens and tries to grow as much food for her family in their family garden. She home schools her two children using a classical secular approach. Over a year and a half ago she went Primal and I lost 50lbs. Since then, all her recent recipes are gluten free and typically fit the "primal diet" rules. Kim writes about the reversal of her disease through diet, casual homesteading on her one acre property, and the funny trials of homeschooling her children.