I'm just gonna say it…
Having the blues during the winter just plain stinks. You're going along like everything is fine and BAM! Suddenly, you're not in the mood to do anything, you don't want to get out of bed, and just when the sun starts to peek out, it hides away again and the afternoon melts into nighttime again.
Even though I live in Arizona (aka the sunny state), we still get some pretty drab winters. Life's not really a bowl of cherries when it starts to get dark and gray at 4:45pm.
I don't know about you, but I also tend to feel stressed more when I'm already feeling blue. It's not a good combo, that one.
For those of us that find ourselves overcome with the blues this winter, what can we do?
Today, I'm going to share some tips of mine that seem to really help brighten my winter! Some are in the form of vitamins & minerals, and some come from my trusty essential oil friends. These are in no particular order, so feel free to use whichever ones you're drawn to!
I know it sounds a little kooky, but trust me on this one, there's real science to back it up. As the days get shorter, some of us are affected more by this than others. The shorter days (and less sunlight) can not only mess with our hormones and sleep cycles, those overcast days can reduce the amount of Vitamin D that we absorb from the sun.
It's important to replenish that light with an artificial one. Now, this isn't meant to leave on all day, but to simply use about 30 minutes each day. Trust me, this can have a remarkable difference in not only your energy level, but also can increase levels of the correct form of Vitamin D, which is always a good thing.
Supplement with Magnesium
I've been doing Hair Mineral Analysis with a local expert, (blog post to come soon) and one thing I've learned from my naturopathic doctor is that almost EVERYBODY he tests is deficient in magnesium. The reason? With a lot of our food being calcium-fortified, it tends to throw off the balance of minerals in our body and magnesium is the first to go. Even those of us who strive to eat a processed-free lifestyle can't help but get exposed to calcium-fortified foods when we eat out or enjoy some junk food every once in a while. Also, our soil just isn't as mineral rich as it used to be so it's harder than ever to get our minerals.
Magnesium is kind of that "feel good" mineral. It's the mineral that relaxes your tight muscles, eases your worried mind, de-stresses, and helps you feel less overwhelmed. I sleep better and have a much better outlook on life when I take it!
What I've found is that magnesium internally can give people diarrhea. (ask me how I know;) If you can purchase magnesium orotate, it's MUCH easier to digest and your body will be able to absorb it without the side effects of digestive upset.
Also, magnesium tends to be better absorbed when applied through the skin as well as internally. I'd recommend purchasing some magnesium oil and also some epsom salt, which is basically magnesium sulfate. I like to spray magnesium on my stomach morning & night (dilute with filtered water if it's too itchy when you apply), and then a few times a week I'll take an epsom salt bath with 4 cups of epsom salt in a full bath. One thing to know is that if your water is fluoridated, you'll need to add bentonite clay to your bath as well, to block the fluoride from binding with the magnesium. This is a great little trick I learned from a friend and although it makes your bath water look gray, you'll really feel the effects of magnesium!
Try some high quality essential oils already! 😉
I'm not talking about essential oils that you can find at your local health food store. I'm talking about high quality, pure therapeutic grade essential oils. I use 100% pure essential oils because I KNOW they are, unadulterated, and have the highest levels of compounds around. I used to be a skeptic and enjoyed making fun of others that use essential oils. Now I keep my mouth shut because I know they work! Hey, I'll be the first to admit it when I'm wrong, and boy, was I wrong!
Haven't noticed that essential oils work on you? I would urge you to give higher quality oils a try. Take it from me, when I made the switch to the real stuff, I was blown away. From helping me during my monthly cycle, to easing digestive discomfort, reducing tension, & easing my anxious thoughts, I've used them in almost every facet of my life. And bonus, one bottle lasts me a really long time.
In each bottle of essential oils there are 250 doses.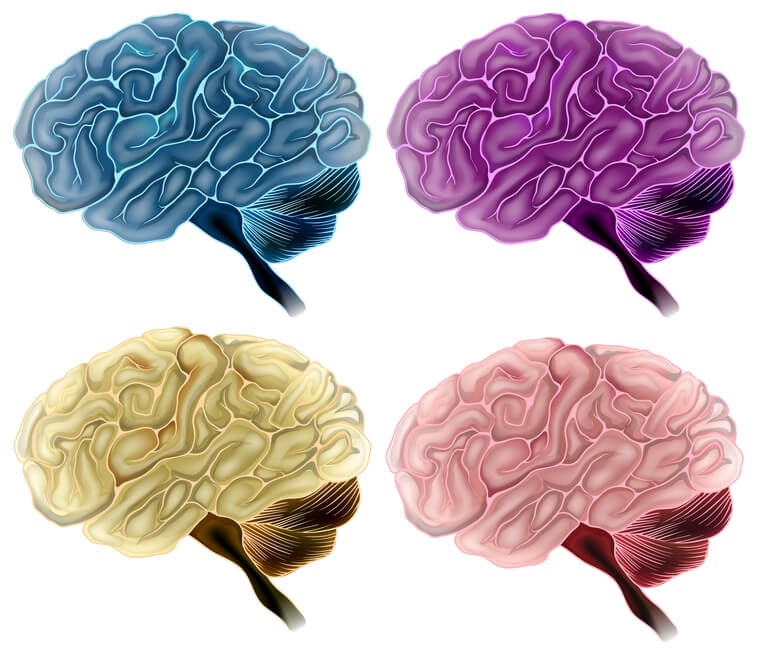 Lemon | Lemon is very uplifting and energizing! It's great for supporting the metabolism and improving mood and brain function.
LEMON OIL ADD TO CART (free shipping)
Lavender | Lavender is the most common essential oil used and, thus, known as the "universal oil". When it comes to stress, lavender has a very calming effect on our body and the aroma is very soothing.
LAVENDER OIL ADD TO CART (free shipping)
Frankincense | Frankincense has a very warm and comforting, exotic aroma that has a relaxing effect on the human body including uplifting mood and heightening awareness. It supports cellular & brain health.
FRANKINCENSE OIL ADD TO CART (free shipping)
The Serenity blend | This blend contains the essential oils Lavender, Roman Chamomile, Sandalwood, Sweet Marjoram, Vanilla, and Ylang Ylang. Each of these oils are known for their calming effects and ability to ease tension. This is a wonderful oil to use on children before sleep…or yourself if you have a hard time sleeping at night.
SERENITY OIL ADD TO CART (free shipping)
The Balance blend | This blend contains the essential oils Spruce, Ho Wood, Frankincense, Blue Tansy, and Blue Chamomile.The oils in this blend are geared towards the central nervous system and is an excellent option to use when you are feeling stressed, confused, doubtful, anxious, or unsettled.
BALANCE OIL ADD TO CART (free shipping)
The Elevation blend | This blend consists of Elemi, Lavender, Lemon Myrtle, Melissa, Osmanthus, Sandalwood, Ylang Ylang, and Tangerine. This blend addresses issues with attention, low mood, anxious thoughts, fatigue, hopelessness, and stress.
ELEVATION OIL ADD TO CART (free shipping)
How to APPLY these essential oils:- Take a detox bath with 10 drops in the bathtub.
– Diffuse at home or at work
– Inhale directly from the bottle.
– Apply directly to your heart, base of skull, or bottoms of feet.
– Dilute with a carrier oil (fractionated coconut oil, jojoba, almond oil) and rub on shoulders, neck and spine.
For those of you that suffer from winter blues, have you noticed any other tips that have helped you! Post your advice in the comments below!