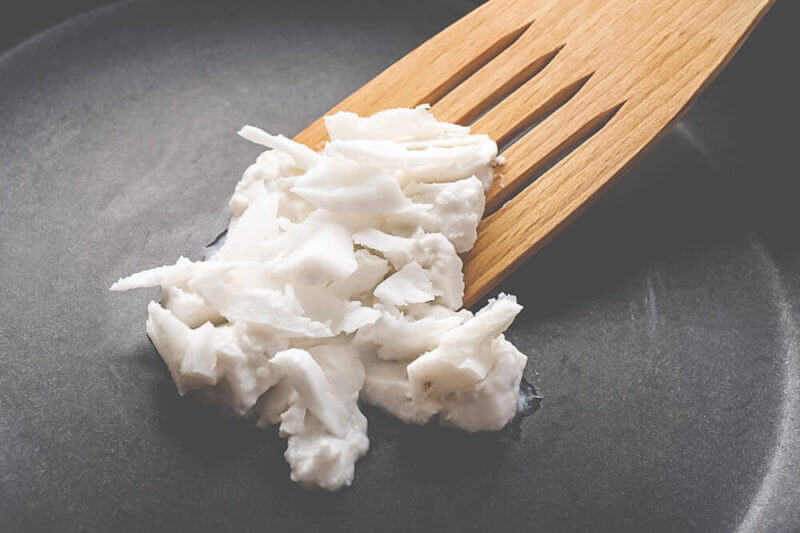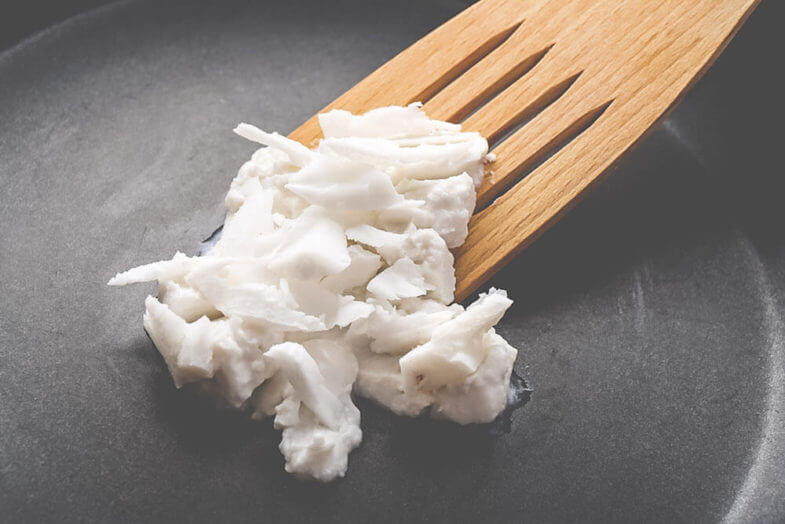 I have a confession to make: I used to think lard was unhealthy.
gasp
Just the word "LARD" sounds unhealthy, right? Not the best name for something so wonderful.
Before we embraced real food, we were happily riding the "low fat" train.
We followed along with what we thought other healthy people were doing: Eating salads. Eating low-fat food. Eating plant-based food whenever possible.
So I did the same. This meant no animal fats. Especially not lard.
And I did lose weight when I ate plant-based, but it was mostly due to what I was not eating instead of what I was eating. I was not eating processed foods at all (or very rarely). Although I was glad to lose weight, I was unhappy with how I felt. Most of the time I felt tired, sluggish, forgetful, overwhelmed, anxious and depressed. I knew there had to be a way to regain my health.
It's all about eating the way we were MEANT to.
In my journey to just FEEL better, I studied history and how our ancestors ate. I also studied life BEFORE the industrialization of food production, before we all became so confused as to what our bodies really need. I was so tired of all the food rules thrown at me every time I turned on the TV, read a magazine, talked to my neighbor or scrolled down Facebook.
One way to look at all your food options (whether it be meat, fruits and vegetables, dairy, or grains) is to think about them like this:
Is this whole and natural?
Would/could a traditional society (meaning somewhere your ancestors would have lived) have made this to eat? Would they have harvested it?
Could I produce this myself, without any intensive machines?
How much of this could I grow/provide to my family if I couldn't buy it at the store?
In a nutshell, eating a traditional diet means trying to be are brave enough to turn away from all the nonsense of food rules thrown at us today. It's about being willing to embrace real food. In it's whole, unprocessed form. It's about becoming NOURISHED by this food.
Is lard as healthy as other traditional foods?
Yes! Did you know that your ancestors have eaten lard for thousands of years? Yup, yours. And no, they didn't drop dead at 40.
See, life expectancy and lifespan are two different things. Life expectancy is not a recorded number of the age people died, but an average of all deaths from a certain time period. Considering the high infant mortality rate due to unclean conditions and poor medical care, it would make sense that the average number gets easily knocked down to a low life expectancy.
Because of infant mortality rates, the average life expectancy for men in 1907 was 45.6 years. In 1957 it was 66.4, and in 2007 it reached 75.5. The increase of life expectancy is largely due to a decreasing infant mortality rate which was 9.99% in 1907. After that, it was down to 2.63% in 1957 and 0.68% in 2007. Life expectancy isn't strictly tied to the health of adults, but rather the wellness of the youngest children.
The truth is, the human lifespan has been consistent for more than 2,000 years!

"When Socrates died at the age of 70 around 399 B.C., he did not die of old age but instead by execution. It is ironic that ancient Greeks lived into their 70's and older, while more than 2,000 years later modern Americans aren't living much longer."

Benjamin Radford
We are absolutely, exponentially sicker and fatter than our ancestors likely. Degenerative diseases (such as heart disease, Parkinson's disease, Alzheimer's disease, rheumatoid arthritis, diabetes, and cancer) were EXTREMELY RARE before the 1900s. I'm not saying we shouldn't use modern medicine when needed, because having modern medicine is a great benefit of living today. What I am saying is that we should reconsider the healing powers of food, like the foods our ancestors used to eat.
So why did lard get such a bad name in the first place?
In the early 1900s, the company Proctor & Gamble were growing and harvesting cotton. They were doing pretty well! In fact, cottonseed (a bothersome byproduct of cotton) became so numerous in their operations that Proctor & Gamble decided to see if there was anything they could make from the cottonseed to make a profit. There were some crafty businesspeople up in Proctor & Gamble back then, for sure.
They found after intense processing — including heating and pressing — they were able to extract oil from the cottonseed. It cost Proctor & Gamble next to NOTHING to produce it. An easily rancid and unstable fat, the process of hydrogenation was added to make the cottonseed oil last a long time. When this oil cooled, it looked exactly like lard.
They called it Crisco.
This is a crucial point in our history, folks. Proctor & Gamble's decision to market and sell cottonseed oil (Crisco) has perhaps caused more physical sickness and suffering than we could probably number. Proctor & Gamble marketed Crisco as a cheaper and "healthier" fat. Lard was touted as unhealthy or smelly. They even gave away free cookbooks with every purchase of Crisco. The cookbooks were full of common recipes, but Crisco was listed as the flavor-giving ingredient instead of lard or butter. It's sad, really. They were so successful at making people turn away from using a traditional fat that people had been using for centuries.
Sadly, you probably eat cottonseed oil every single day. Why? Cottonseed oil is in almost EVERY PACKAGED or PROCESSED food in your store. Chips, cereals, cookies, crackers, breads, salad dressings, mayonnaise, pasta sauces, fast food, soaps, shampoos, conditioners, makeup, lipstick, EVERYTHING.
Why? Because it's CHEAP and it increased their PROFIT!
According to The Atlantic:
"Never before had Procter & Gamble — or any company for that matter — put so much marketing support or advertising dollars behind a product. They hired the J. Walter Thompson Agency, America's first full service advertising agency staffed by real artists and professional writers. Samples of Crisco were mailed to grocers, restaurants, nutritionists, and home economists. Eight alternative marketing strategies were tested in different cities and their impacts calculated and compared. Doughnuts were fried in Crisco and handed out in the streets. Women who purchased the new industrial fat got a free cookbook of Crisco recipes. It opened with the line, 'The culinary world is revising its entire cookbook on account of the advent of Crisco, a new and altogether different cooking fat.' Recipes for asparagus soup, baked salmon with Colbert sauce, stuffed beets, curried cauliflower, and tomato sandwiches all called for three to four tablespoons of Crisco."
Why is Crisco/cottonseed oil so bad for us, you ask?
Well for starters, cotton is not considered a food crop by the FDA. Therefore is not regulated on the amount of pesticides that can be sprayed. In fact, more pesticides are sprayed on cotton than any other crop period.

According to The Happiness Diet:
Before processing, cottonseed oil is cloudy red and bitter to the taste because of a natural phytochemical called gossypol… and is toxic to most animals, causing dangerous spikes in the body's potassium levels, organ damage, and paralysis. An issue of Popular Science from the era sums up the evolution of cottonseed nicely: "What was garbage in 1860 was fertilizer in 1870, cattle feed in 1880, and table food and many things else in 1890."
Cottonseed has over 50% Omega-6 Fatty acids. Although we do need a very small amount of Omega-6 fatty acids for health, too much produces an inflammatory response in our bodies.
The other thing to note here is that the main fat found in cottonseed oil (Omega-6 fatty acids again) could not be produced in your kitchen. Olive oil, an Omega-9 fat, could be easily made at home with some simple pressing.
Soon after the infiltration of Crisco/cottonseed oil into our food supply, came the rise of conditions associated with inflammation and disease. Heart disease, diabetes, infertility, multiple sclerosis, cancer, and autism, just to name a few.
Finally, the TOP 3 Reasons why YOU should be eating LARD (and where to buy it)

1. It's as HEALTHY as OLIVE OIL!

When compared with olive oil, lard is a close second in the monounsaturated fat department! Olive oil has about 77% monounsaturated fat, with lard at 48% monounsaturated fat. Butter ranks third with 30% monounsaturated fat and coconut oil is last at 6%. The main fat in lard (oleic acid) is a fatty acid associated with decreased risk of depression. A 2005 study also reported that oleic acid has high anti-cancer benefits and can decrease your risk of breast cancer. Those same monounsaturated fats, are responsible for lowering LDL levels while leaving HDL ("good") cholesterol levels alone. Shocking, right?

Lard also contains high amounts of Vitamin D, a necessary fat-soluble vitamin. It is estimated that 1 tablespoon of lard contains 1000 IU of Vitamin D! As a society, we are extremely deficient in Vitamin D. As a powerful immunity booster, the intake of Vitamin D can prevent those frequent colds and flus in your home each year. Our family caught a cold ONE time this year. ONCE. We eat A LOT of Vitamin D in our household because we believe that instead of buying a Vitamin D supplement (a processed, synthetic version of the vitamin), we try to eat the real stuff.

If you think you can get Vitamin D from plants, you are right. You can get some, but nothing comes close to lard! Mushrooms are the ONLY plant source of Vitamin D, with about 21 IU per mushroom. Personally I'd rather cook with a tablespoon of lard rather than eat 50 mushrooms every day. But that's just me.

If you think you can get Vitamin D from the sun, you are right, again. But, the problem is, humans aren't too efficient at assimilating Vitamin D from the sun. At the recommended 20-30 minutes of sun exposure per day you will only receive 100-200 IU. Pigs, on the other hand, are superheros at absorbing Vitamin D. This is why so much is stored in the fat under the their skin.

Vitamin D aids in the absorption of calcium. Vitamin D will also aid in the removal of harmful toxic metals such as cadmium, aluminum, strontium. But one of the most important tasks of Vitamin D as well as cholesterol both in lard!) is hormone production and regulation. When you remember that many processes in the body are performed by hormones, you can see why it's so important to include lard into your diet. Problems with your adrenals that can be manifested as fibromyalgia, problems with your thyroid that can be manifested as hypothyroidism, and problems with your sex hormones that can be manifested as infertility are all related to your deficiency in fat-soluble Vitamin D. The natural food sources that God has placed on earth contain these.

If you are still believe that cholesterol is bad, I highly suggest reading this article.

It MAKES EVERY RECIPE BETTER!

We use lard to make crispy fried chicken, make deliciously flaky pies, and cooking a simple food like eggs or hash browns. Lard isn't smelly. It's divine! Food was meant to be enjoyed! And trust me, lard makes EVERYTHING taste a little better.

It's NATURAL and SUSTAINABLE.

If you were to raise a pig in your backyard and butcher it when it's about 250 pounds, you'd most likely get about 15-20 lbs. of lard. It would take about 6-9 months to raise a pig to market weight, so if your family ate about 1 pig a year, you can guess that eating 15-20 lbs. of lard per year would be a natural and sustainable amount. For our family of four, we eat about a pound of lard a month so about 12 lbs. a year. That's easy to sustain, and is a much smaller footprint than dealing with a field of cotton.
Where can I buy lard?
You're probably going to be super sad when I tell you that the lard at the store isn't the good stuff. I hate to be the bearer of bad news, but the lard you'll find at your local grocery store is hydrogenated, as well as coming from CAFO pigs. You won't find much Vitamin D from pigs kept indoors all day. It's actually pretty disgusting, and I would recommend staying far away from it.
---
Just like any other real food, you must search to find good lard. My favorite brand to buy is from
Tendergrass Farms.
---
The hogs raised at Tendergrass Farms are allowed to forage in a pasture and raised organically & holistically. This means they were able to be outside and soak up the sun like a pig should (hence the reason why lard is so high in Vitamin D). It is also a general rule that animals are cleaner and healthier when they are allowed to be in their natural environment, as opposed to a small dark cage surrounded by bajillions of other pigs.
My experience with lard has been great! Gosh, never thought I'd say that in my lifetime!
But seriously, I have noticed a huge difference in my health since including animal sources of the fat-soluble Vitamin D in my diet. It's just incredible.
What do you think about LARD? Have you ever thought that Lard could actually be GOOD FOR YOU?