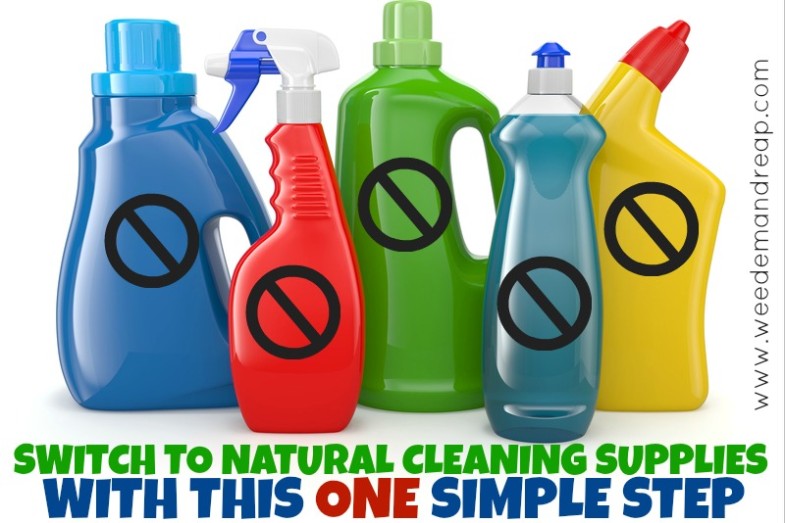 Raise your hand if you love the smell of BLEACH!
*slowly raising hand*
Okay, fine! I admit it! I love the smell of bleach. I grew up spending my Saturdays scrubbing the house clean with bleach, just like Mom liked it. To me, bleach IS the smell of clean.
The asthma attack that changed my opinion:
Until I had a child with asthma, I never knew how harmful cleaning chemicals could be. After spending a day as a young Mommy scrubbing the house clean with Bleach, Soft Scrub, Comet, & CLR, I noticed my son was coughing and having a hard time breathing. Lucky for us, with my background in Nursing, I was able to catch his attack early and prevent a hospital visit. (You can read how I eventually reversed my son's asthma here)
Since that eye-opening experience, I've come to terms with the fact that cleaning supplies are extremely harmful, toxic substances that shouldn't be allowed in our homes. Our bodies have enough toxins to deal with every day, and adding to that by using chemical-laden cleaning supplies just aren't worth the risk.
Lucky for me (and you), there are some amazing recipes out there for homemade cleaning supplies…
Why the #1 Pinterest FAILS are DIY Cleaning Recipes:
I love Pinterest, just like 25 million other people, but there's one thing we all hate.
Yes, I'm talking about those inevitable Pinterest FAILS!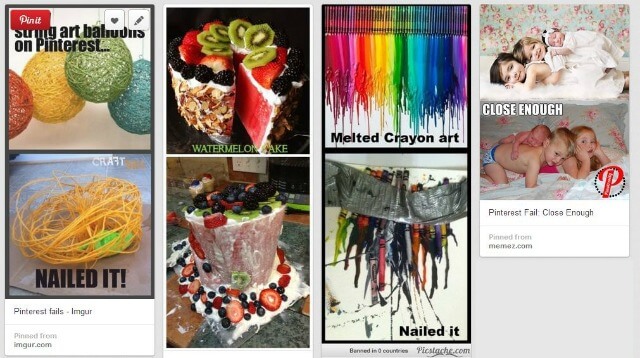 Now, I guess I can't prove that cleaning recipes are the #1 Pinterest fail, because food recipes probably are a close competitor for the top slot, but in my experience, I ALWAYS seem to FAIL at cleaning recipes. Either the combinations are too complicated or my house ends up smelling like an Easter Egg decorating party.
The SIMPLE Step to making Natural Cleaning Products for Pennies:
I discovered Mommypotamus's book DIY Non-Toxic Cleaning Recipes and instantly became a fan!
At first, I thought her book was just "another group of failed cleaning recipes".
Boy, was I wrong!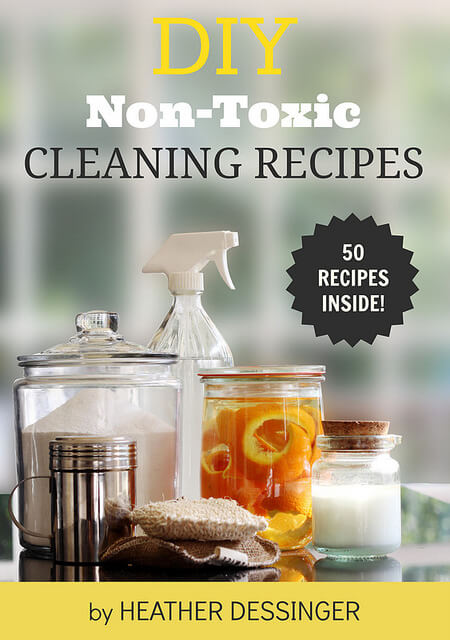 I was floored at the science, the research, & the simplicity of each recipe! Plus, they were all cheap to make! As someone who really doesn't like to clean (who does?) and really isn't familiar with anything other than plain ol' bleach, I finally feel like I have a handle on the natural cleaning stuff. One simple purchase and now I have a go-to book for any homemade cleaning recipe (that actually works).
Just look at this Table of Contents:
————————————————–
Why Make Your Own Cleaners? 
Basic Ingredients & Equipment
Essential Oils
Suggested Equipment
All-Purpose Cleaners
Citrus Splash All–Purpose Spray Cleaner
Lemon & Lavender All–Purpose Spray Cleaner
Tea Tree & Clove All–Purpose Sanitizer
Medieval Tonic & All–Purpose Cleaner
Citrus Infused Vinegar
Glass Cleaner
Goo & Gunk Remover
For The Kitchen 
Fruit & Veggie Wash
Liquid Dish Soap
Pink Lemonade Dishwasher Detergent
Lemony Lift Dishwasher Detergent
Citrus Shine Rinse Aid
Liquid Rinse Aid
Dish Detergent Troubleshooting Tips
Kitchen Sink Scouring Powder
Ruby Red Grapefruit Soft Scrub
Sweet Orange Granite Countertop Cleaner
Degreaser
Garbage Disposal Cleaner
Oven Cleaner
For The Bath 
Rosemary & Lemon Soft Scrub
Mold & Mildew Remover
Tub & Tile Cleaner
Lemony Fresh Toilet Cleaner
Laundry Products 
Powdered Laundry Detergent
Fabric Softener
Scented Dryer Sheets
Wool Dryer Balls
Stain Remover
Oxygen Bleach
Wood Care
General Wood Care
Lemon & Rosemary Dusting Spray
Hardwood Floor Wash
Furniture Wax
Gentle Soap Solution For Oiled or Painted Wood
How To Polish Oil-Finished Wood
Carpet Stain Removal 
Carpet Deodorizer
All-Purpose Floor Cleaner
Leather Care 
Leather Cleaner
Leather Conditioner
Polishing & Caring for Metals
Stainless Steel Cleaner
Stainless Steel Polish
Rust Remover For Cast Iron Cookware
Copper Polish
Citrus Vinegar Copper Polish
Silver & Brass Polish
Air Fresheners 
Fresh Laundry
Sunshine Spray
Tuscan Escape
Earthy Delight
Mountain Pine
Tahitian Lime
Reed Diffuser
Tutorials 
How To Make Coconut Oil Soap For Laundry
How To Make Washing Soda
How To Make A Lemon Oil Infusion
How To Make Glass Spray Bottles
Unpaper Towels
————————————————–

 Wow Heather Dessinger (aka Mommypotamus) knows her stuff!
Get DIY Non-Toxic Cleaning Recipes today!