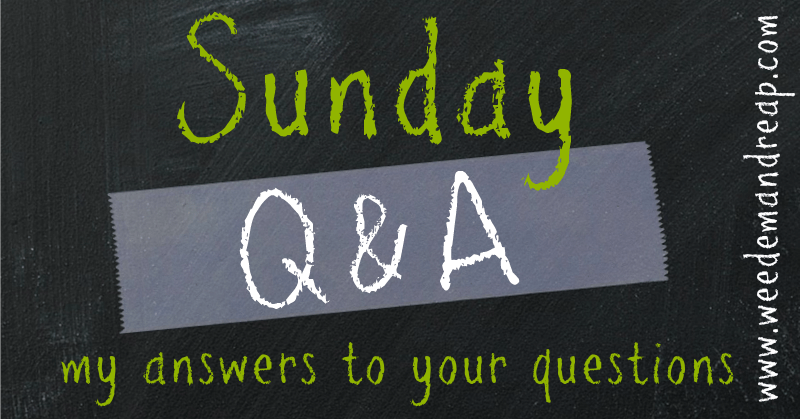 One of my favorite things is to read emails from YOU!
I love hearing about your lives and the changes you're making. Whether you're just getting started with real food or buying your first goat, it's a joy to hear from you all. I truly consider each one of you a personal friend and some of you have had me rolling on the floor laughing about your crazy experiences. I have decided that it might help others if I answer some of the questions here on my blog. I plan on making this a series and posting every Sunday just for you guys.
I need to throw out a disclaimer here that I am not a nutritionist, nor a doctor, nor a scientist, nor a specialist in any way. While I do have a background in nursing, my medical opinions are strictly my own and if you are concerned about your health, you should consult a medical professional.
Okay, let's get started!
Robin asks,

Hi there, I have a question. I downloaded your book and I want to try your recipes. I can't have gluten. What would you suggest replacing for the whole wheat flours ? Thank so much.
Hi Robin,

Thanks so much for purchasing my book! Converting recipes to gluten-free versions can sometimes be difficult, but if you have a conversion chart, you should be good! Here's a gluten-free baking conversion chart for you! Click here to view & print it.

Rick asks,

I recently tried cooking mac n cheese using elbow macaroni with low fat shredded cheddar cheese and little of milk. Didnt turn out great. For some reason, the cheese didnt adhere to the pasta. More like clumping together. My daughter liked it, but it was mostly a failure. Bland pasta.

Any suggestions how to improve this?Thanks.
Hi Rick,
Since I'm not sure which recipe you used, I can't tell you what went wrong:) Lucky for you, I have a great Homemade Mac n' Cheese recipe for ya'!

Angie asks,

Hello, we got a grain mill and started making our own flour since beginning of the year. I started out making bread with the recipe you have on your blog. It's good and I made it at least once a week. A few days ago I wanted to make pizza and used our old recipe but still used fresh ground flour. There's two eggs in the recipe and some oil. It rests overnight in the fridge. It turned out really good and fluffy so I figured that I would try to add an egg and some lard to my bread dough to see what would happen. If it was a flop, it wasn't the first time! 😛 So last night I got the bread soaking again like normal and in the morning I beat an egg, melted some lard, and mixed everything into the dough, salt, yeast mixture, and all. The dough was not as stiff and I kept having second thoughts but I stuck with it. I made it into buns, let them rise, and baked them at 400. I could hardly wait to taste it and as soon as some were out of the oven we tried them and they are GREAT! They are so soft and taste more like the bread we were used to. I just wanted to share this with you 🙂 P.S. I really enjoy your blog and check it almost every day! And another thing I'd like to mention. We recently tried …duck… eggs and I will NEVER go back to chicken eggs! And to know they are healthier…need to tell you we have goats 😉 well I better stop now LoL. Thanks
Hi Angie,
Thanks so much for this information! People ask me all the time why I don't use oil in my bread recipe and I always say that you can use oil if you want, I just wanted to make my recipe as simple as possible. I still use oil to grease the pans, but this is a great idea to add it afterwards:)

Malia asks,

Hi again. I have cut out sugar and sprouting my heritage wheat for natural yeast 1st attempt at bread failed. 🙁 but that's beside the point. I am trying to heal my kids and myself. Thought I would lose more weight once I got off sugar. I am not craving it thanks to Divine intervention. But I think I need a detox! I have never done one. I like things I can put together myself. Any ideas?
Hi Malia,
I think detox is totally fine, as long as you focus on making it short and simple. Often, people will try to detox a few days here, a few days there, but never commit to a 2-3 week cleanse.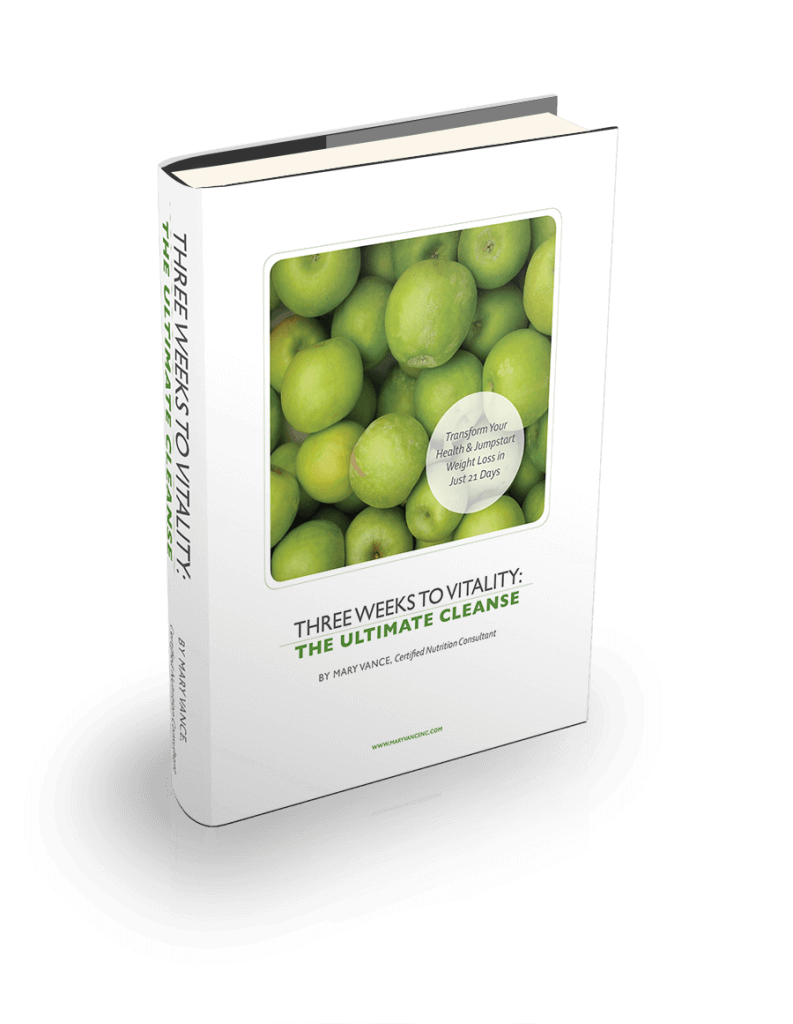 My friend Mary Vance, NC, has a 3 week cleanse called, 3 Weeks to Vitality. It's a great guide to doing a short, focused cleanse! After you finish the cleanse, you can get back to a balanced, real food diet to continue to lose weight and maintain your health.

Got questions for me? Click here to email me!
If you have any more advice for the readers who asked questions, feel free to comment below:)