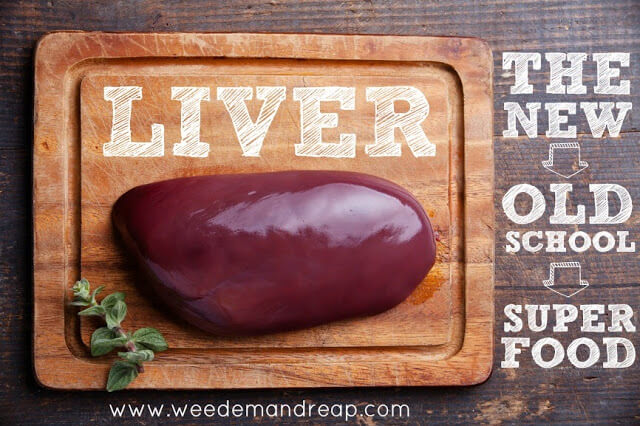 Not to be too much of a weirdo here, but…liver's kind of stellar.
That's right folks, I've gone to the completely crazy world of crazies and now include liver in my diet. You're probably all, "Okay, I kept reading when she told me lard was actually a healthy fat, I kept reading when she said fermented cod liver oil is the most important supplement, I even read about that crazy moment when this girl cut off her goat's goatees and hot glued them on a barbie doll's head. But now we're talkin' about eating liver?"
"Too far, DaNelle. Too far."
Wait, hear me out!
Did you know that liver is one of the most nutrient dense foods on the planet?

Not convinced?
Well, let me back up a bit.
You know that moment in The Matrix, when Keanu Reeves's character is told that everything he thought he knew about the world he lived in was wrong?
Well, I'm not going to say that we all live in alternate reality or anything, but I am going to break it to you that we've been fed a heck of a lot of lies. Literally.
It all started with Crisco.
Remember when you used to cook with your own rendered lard, but then Crisco was invented and it was handed out free on the streets, then everybody started using it, and so you started using it too? Remember how the door-to-door Crisco salesman told you that lard was smelly and unhealthy, but Crisco was white and clean and beautiful? Plus, remember how it was SO much nicer to use a cooking fat that literally NEVER expired?
Oh, you don't remember that?
Shoot. Well, I guess you'd have to be at least 120 years old to really remember when that happened.
I think it's safe to say that none of my readers are 120 years old, so I'll give you the scoop. Just like the company Procter & Gamble effectively convinced all of our great-grandmas that lard was bad, we have also been convinced that liver is disgusting, and that because it is an organ, it contains loads of horrible toxins.
Here are some TRUE facts you may not know about liver:
Liver does NOT store toxins, but rather, creates & stores vital nutrients needed to neutralize toxins. In a healthy, pasture-raised, grass-fed animal, the liver is clean and wonderfully nutrient rich. A sick, caged-raised animal would understandably have a sick liver as well. But healthy animals have stellar livers.
It is very high in all the B Vitamins, particularly in B12. B12 is often referred to as the anti-fatigue vitamin. Think energy.
Contains a highly bioavailable form of Vitamin A & Iron, which means it is easily absorbed and used by the body.
It's high in protein & essential fatty acids EPA & DHA.
Contains a balanced amount of many trace minerals like zinc, chromium, & copper.
Contains Folate, which is more easily digestible by the body than it's synthetic counterpart, folic acid.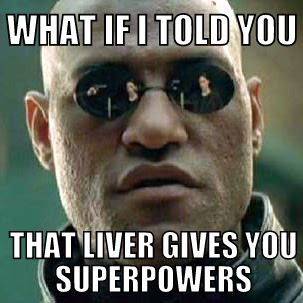 Before you start hyperventilating at the thought of eating liver, let me give you some tips:
Since liver is so nutrient dense, you really don't have to be eating the stuff every day, or even every week. We eat liver 1-2 times a month and, no, we don't eat it as a main dish. Here's what we do to make including liver in our diet a piece of cake. Liver cake, that is. Totally kidding about the liver cake.
When we butchered our lamb last year, we were sure to save the liver and we froze it right away until we were ready to prepare it. I also obtained about 6 different grass-fed beef livers from when we bought a 1/4 of a steer a couple months ago. The butcher had extra livers, so I snatched 'em up like a good little real foodist!
Here's how we include liver easily & painlessly into our diet…
Step ONE: Thaw your fresh, beautiful liver. Raise it high in the air, scream some Native American Indian chant and take a huge, wild-eyed, bite of it. Just kidding, just thawing it will be fine.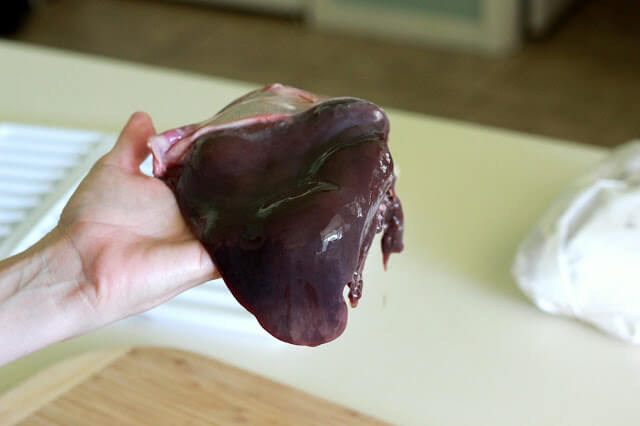 Step TWO: Cut off any tough pieces of fat. The fat is not bad for you, but sometimes can be really tough.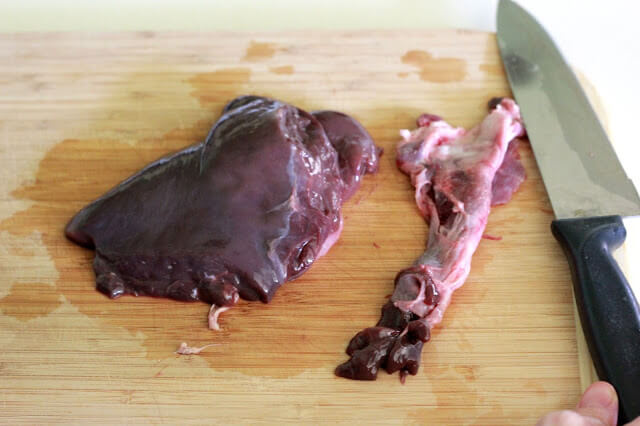 Step THREE: Cut the liver up into pieces and place in a
food processor
.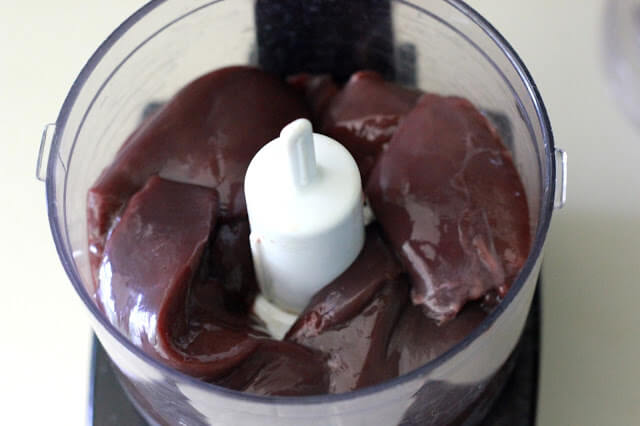 Step FOUR: Puree the heck out of that there liver. Honestly, it only takes about 30 seconds.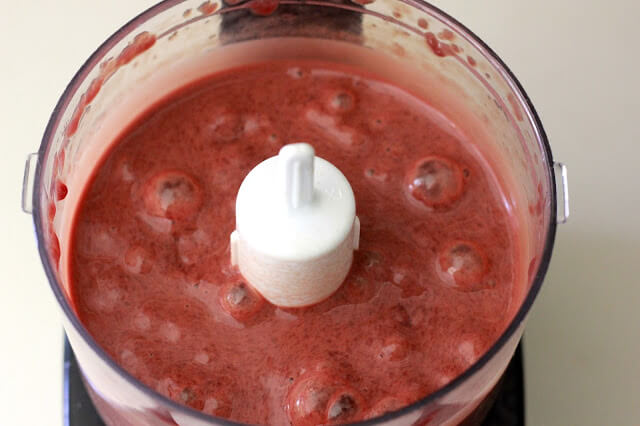 Step FIVE: Pour your delicious liver puree into any kind of ice cube trays. FYI, weird trays that your husband found at the local thrift store also work fine too.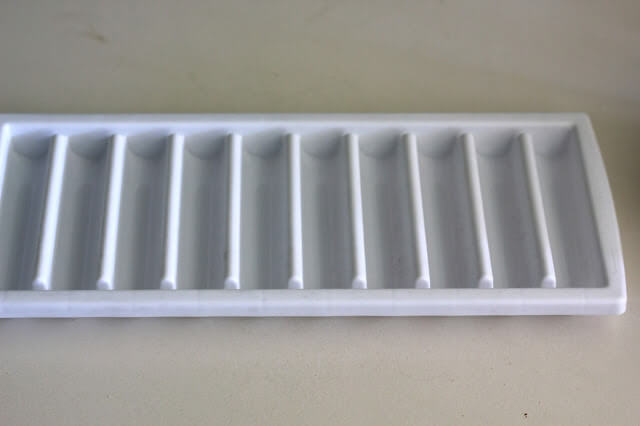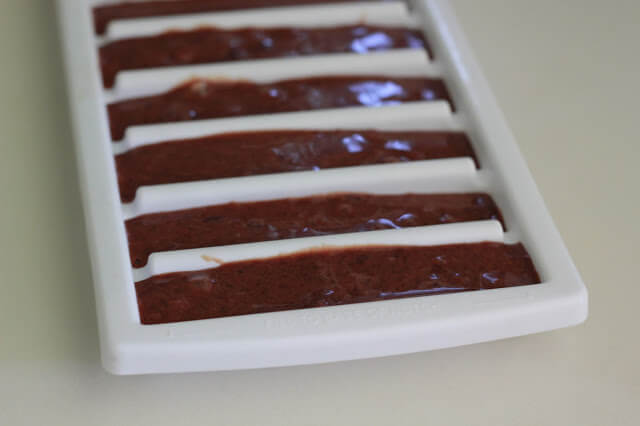 Step SIX: Freeze the ice cube trays of liver until completely frozen, then pop out and place in a ziplock bag and place back in the freezer. Pureeing the liver and storing it in this form will allow you to incorporate it into any recipe quickly & easily.
Be sure to give any scraps of liver fat to your dog.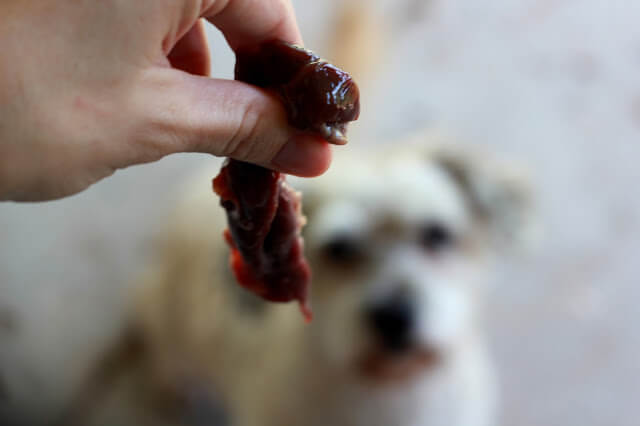 And your chickens.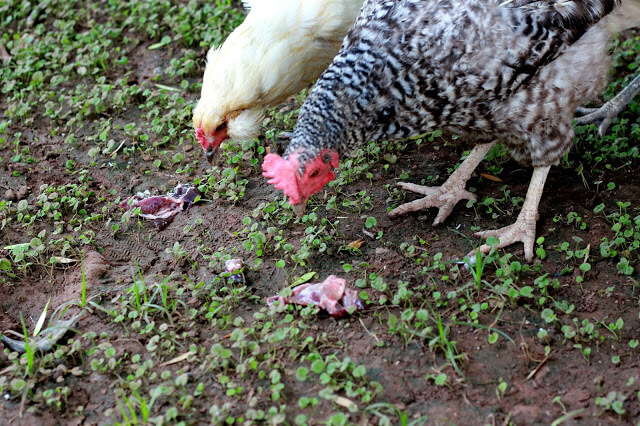 How to actually eat liver now that you've prepared it:
It's simple really. Whenever you make chili, stew, tacos, meatballs, spaghetti, etc, just throw one of those frozen sticks/cubes of liver in there. I promise, promise you will NOT taste it. But your body will be blessed with one of the most amazing super foods on the planet. Serious, ya'll.
Don't worry, tomorrow I'll be sharing my awesome Beef Chili & Soaked Cornbread recipe and you won't even blink when I chuck a frozen liver stick in the Beef Chili, that's how desensitized you are to liver now.
So, what do you think? Are you a liver-lovin' fool like me now?
P.S. It's okay if you're not lovin' it yet. You will. Just you wait.