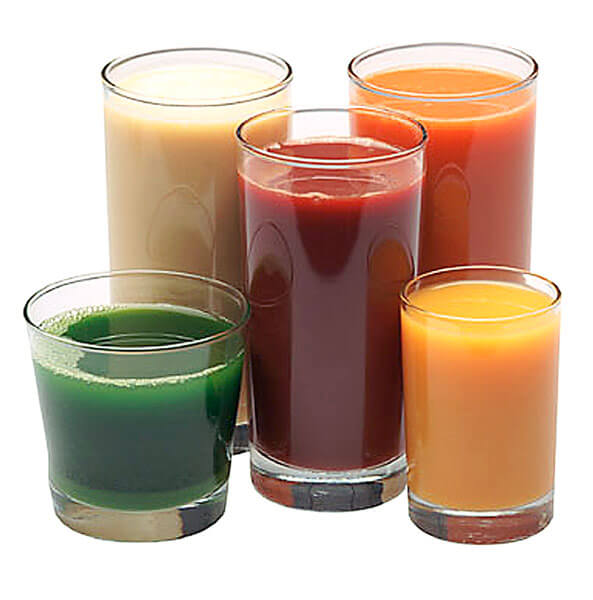 I'd like to think I'm pretty dern good at juicing. BUT, I didn't really branch out too much with all the different recipes. Well I did, but let's just agree that Bok Choy and Radishes and Sweet Potatoes mixed together is a disaster.
When I did my juice feast back in September, I had two requirements.
I had to drink AT LEAST 4 quarts of juice a day. (3 green with only a little fruit to sweeten it & 1 all fruit juice)
I had to juice 2 lbs. of greens, 1 head of celery, and 2 cucumbers and a bag of carrots to meet my basic nutritional requirements.
In the beginning I started out just drinking the requirements. Then, (just like the program
HERE
said), I began to be desperate for more flavor(this was my body craving all the junk food I had eaten). I went to Sprouts and began to feel better looking at all the fruits and vegetables I could juice.
Oh, the possibilities!
I had some fun with raspberries and kiwi, but then I juiced a whole day's worth of the aforementioned disaster. And after gagging my way through that day(because there weren't no way in hell I was gonna throw away all that organic juice) I decided to stick to the basics.
So here's what I stuck to.
In my 3 quarts everyday I did 2 lbs. of Romaine or Spinach, 1 head of celery, 1 bag of carrots & 2 cucumbers. And, I made sure each quart had a whole apple in it to sweeten it up.
Occasionally I would add some lemon, or fennel to give it a fresh, lighter flavor.
For my fruit quart, I LOVED a grapefruit/orange mix.
For my "desserts" at night I would buy a young white coconut, and open it up like
THIS
.
Also, I bought some herbal tea and that was delish at night with a little honey.
Also, I made fruit juice popsicles and that helped when I needed to chew something.
Also, I would make some homemade lemonade slush with stevia.
Also, if I was out running errands, I would stop by any store or QT and get a Naked Juice.
Also, that's about it.
Some things to remember whether you juice 1 day, 3 days, or 30 are:
You're pretty much gonna feel like shiz in a bucket for the first couple days. This is your body getting rid of those cravings for sugar and the like.
Don't set a number for how many days you're gonna do it. You don't wanna tell everybody in the world you're doing a 30 day juice feast and then stop after 1 day.
And the most important thing?
You really don't need to do a juice feast at all. I needed some major detox & healing but you don't have to just drink juice and nothing else for it to benefit your body. There are a lot of hardcore vegans and raw foodists who contemplate doing a juice feast for years before they commit. It's not to be taken lightly and it's not a quick-weight-loss thing. It's purpose is to flood your body with an insane amount of nutrients to detox and initiate the healing process.
The best thing you can do for your body is to eat real food, avoiding as much packaged/processed food as possible. Whatever you choose to do, I hope you have fun doing it! Good luck & peace out juice lovers!