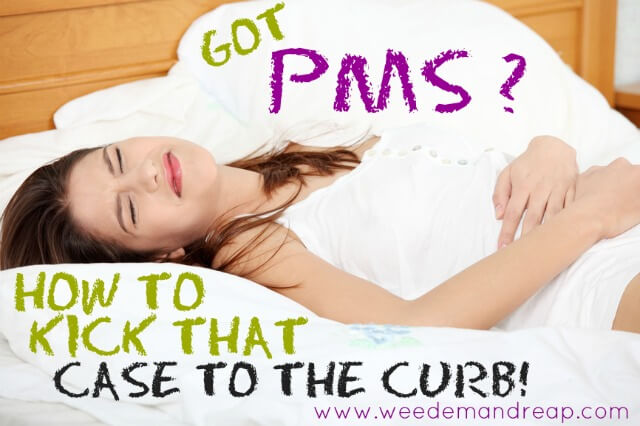 I grew up in a family of all girls.
ALL GIRLS, ya'll. 
Well, except for my Dad, who happens to be a PRO at raising daughters. He did everything a Dad with daughters should – getting pedicures, watching chick flicks, crying over boyfriends – he did it all with us without complaint. But there was one thing we didn't talk about with Dad.
The Big "P".

Menstruation.
Periods.
The Crimson Wave
Aunt Flo
Cousin Red
Shark Week
This may Blow your Mind, but Periods aren't supposed to be Miserable.
That's right folks, your period isn't supposed to be filled with tubs of ice cream & crying in the fetal position in your bed. In fact, your periods should come without those unpleasant symptoms at all. Sure, it may not be like those tampon commercials where people are laughing around on the beach and playing volleyball, but it definitely CAN get better than where you're at now.
The key word here is HORMONES. Hormones play a HUGE role in our menstruation and the symptoms we have with it. Estrogen dominance (where you have higher blood levels of estrogen than progesterone) is at the root of the problem.
Here are just some of the symptoms of estrogen dominance. Do they sound familiar? If you have some of these symptoms, it is a probable sign of estrogen dominance:
Abdominal weight gain
Allergies including asthma, rashes and hives
Bloating
Breast tenderness
Cold hands and feet
Cramps during period
Decreased libido
Early onset of menstruation
Fatigue
Fibrocystic breasts
Hair loss
Headaches
Irritability
Infertility
Memory loss
Mood swings, especially around period
How do we fix this "Estrogen Dominance" and get back to a Balanced State (and better periods)?
In Lauren Geertsen's book, Quit PMS, she gives us the tools necessary to kick that case of PMS to the curb! Lauren blogs over at Empowered Sustenance and has cured her own PMS naturally. Our bodies CAN reverse and heal if we give it the correct tools to help it along the way!
Lauren recommends focusing on balancing 4 things to achieve a PMS-free life! They are:
Dietary Principles for Happy Hormones – through supporting digestion, addressing food sensitivites, eating balanced meals including breakfast everyday, understanding how fiber REALLY works, hydrating intelligently, and balancing raw foods with cooked ones. She also goes over "good period foods" and "bad period foods".
Detox and Elimination – a key to removing excess Estrogen from the body includes practices that encourage good detox and elimination. And trust me, detox doesn't always have to be hard.
Stress and Stress Reduction – it's no secret that stress plays a role in our health. Lauren shows how some very simple techniques can help your body from producing excess stress and estrogen.
Supplements – I love how Lauren doesn't go overboard with supplements, yet she shows how a few vital ones must be included to efficiently balance your hormones.
Proper Birth Control & Hormone Therapy – This is a MUST READ for every woman! How many times have we been prescribed one or the other by our OBGYN's? It's important to not listen to anybody that hands us a prescription. We need to take caution when taking any medications, especially medications that have hormones in them.
Lauren shows you how to gently ease your body back to a natural hormonal balance. We all could use that, right? What I love most about Lauren's book is that it's PRACTICAL and totally DOABLE.