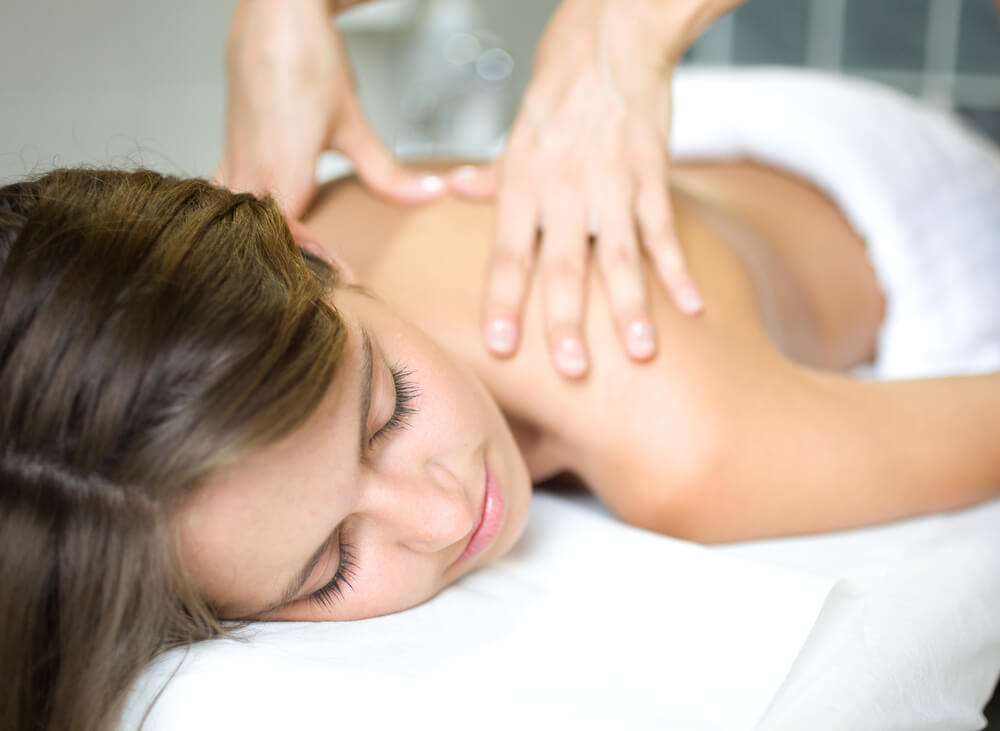 Massages are expensive.
Part of me is all, "I deserve this! This mom/blogger/farmer job is hard core, yo!"
(I'm also part gangster, apparently)
The other part of me feels guilty about spending $70 on an hour-long body rub, as heavenly as it may be. That's why when my husband suggested he'd massage me for ABSOLUTELY FREE, I actually considered it.
But there's one thing you need to know about my husband, and there's no nice way to put it:
He's cheap.
As in "Let's build a racquetball court that can double as a pool, but also we're going to let it fill up with rain water and swim in that" CHEAP. It's bad, you guys.
It's so bad in fact, that he once used a Tide box as a toolbox. For 3 YEARS. And then when the tide box handle broke, he was too cheap to go buy another Tide box (too expensive, obviously) so he used an old pizza box instead. True story.
So you can see why when he offered to give me a "FREE MASSAGE," I hesitated.
When my husband announced that my "massage room" was ready, fear struck my heart.
The room looked innocent enough, with a padded table in the center of the room. He had even turned on my favorite teenage alien show Roswell to watch as I received my "free massage." Maybe I had misjudged how awesome this would be.
Nope.
First, the lotion. GOOD LORD, the lotion. I can't tell you how quickly you can be brought out of relaxed state by the farting sounds of a half-empty lotion bottle combined with the freezing cold blobs now sliding down your back. And you'd think, YOU'D THINK, that rubbing the lotion around would warm you right up. But instead, your cold tolerance has been brought down to a "need to salmon-slap someone" level.
Second, the nails. Who, in their EVERLASTING MIND, would think that nail scratching/scraping is part of a massage routine?
He's thinking, "Oh yeah. Now that I've got this ice cold lotion all over her back, she'll just love how I scratch it off with my nails. Yes."
Meanwhile, I'm thinking, "AHHHHHH!!!!!! Okay, okay, it's not that bad. Don't hurt his feelings, say encouraging words. Oh yeah, great. This feels… er… amazing."
I wish this massage story ended here, but oh no, I was able to experience a wide array of techniques in my FREE MASSAGE, including, but not limited to… elbow digs. head squeezes, kidney compresses, and the "chokey chokey, oh hell, this is how I die" neck rubs.
A Happy Ending. For Both of Us.
There had to be a way to teach my husband how to give a real massage (and me him!), but YouTube videos weren't cutting it.
That's when I stumbled upon the Melt Massage for Couples videos and I knew I HAD to give it a shot! Kevin and I were both so impressed with the videos (beautifully filmed, but in nice short clips for us to watch quickly) that I begged ever so kindly asked the owner if he'd be willing to offer a coupon code to my readers!
The Melt Massage for Couples was created by Denis, an Australian professional massage therapist who has massaged celebs and even royalty! Together, with his wife Emma, he created this amazing video series that has turned out to be some of the best date nights for us. Period.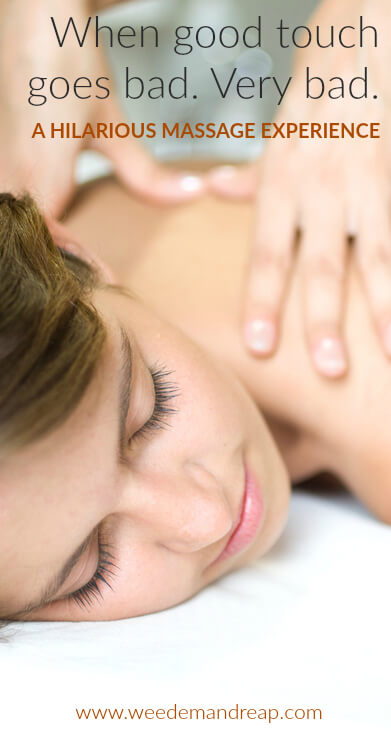 Rub. Relax. Rekindle.
Think your partner won't go for this? Think again. Relationships thrive on quality time and sharing new experiences together. Research shows that the happiest of couples are those that have positive interactions each day and make time for intimacy.
And it doesn't hurt if your husband's love language is physical affection. *wink wink*
These are not only great for cheap stay home date nights (works out at around $26 a date night if you split it over three nights!) even less $6.50 if you set up a massage date idea once a month!
He even has gift vouchers at the coupon price and you use them whenever – they never expire! That means you can stash them for birthdays, Christmas or even wedding presents and gift them along with a beautiful massage oil and a scented candle for a unique, awesome point of difference!
Hands-on Training. Literally.
The massage videos are organized into simple sections, so you can get started right away. And there's no "chokey chokey" method.
The Basic Series. This series starts with correcting some of the most common massage mistakes and showing you the foundations of your massage with long, sweeping strokes. You watch the short videos with a technique or tip in each, and it ends with a 5 minute follow-along massage routine.
The Highlights Series. This is where things start to get really good! You learn to look for the sore spots on each other's bodies and learn how to work them. The neck, shoulders, lower back, arms, head… you'll find places you didn't even know that were sore! After you learn the 9 techniques from this series, there's a 15-minute massage routine to follow along to. Hands still don't hurt!
The Deep Tissue Series. So many people, myself included, love Deep Tissue stuff but it shouldn't be over-emphasized. Denis leaves these tips to the very end for good reason, but they are such good techniques. It ends with an epic 30-minute massage follow along massage routine.
Melt Video Series is on Sale until THURSDAY, OCTOBER 22nd.
Get 20% off the bundled courses!
This special promo is ONLY for my Weed 'em & Reap readers, with 20% off the retail price for LIFETIME video access to these incredible massage techniques. Visit MELT: Massage for Couples.