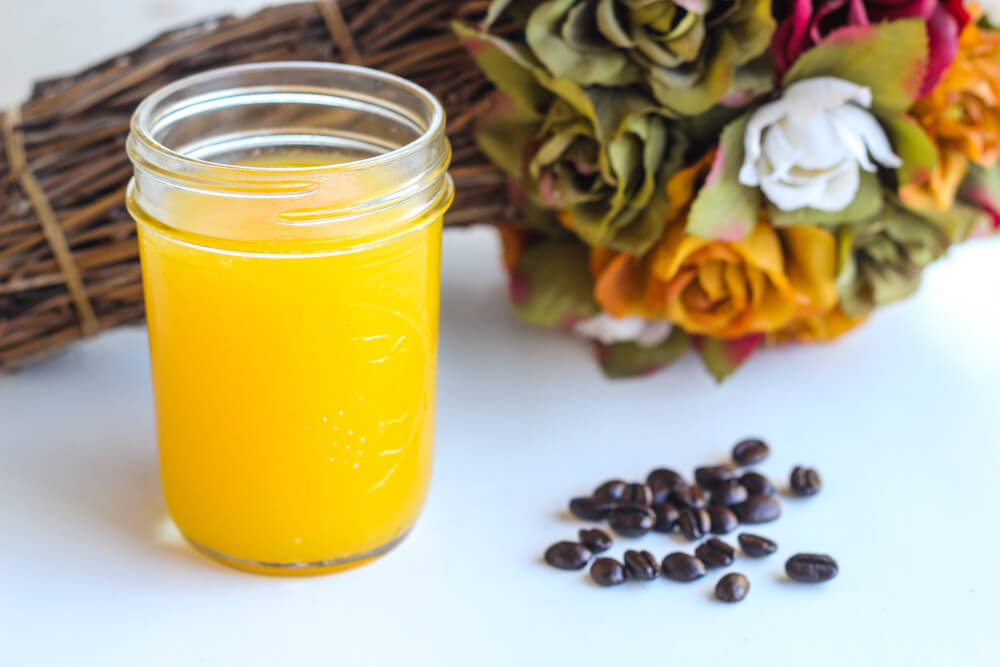 It happened like most of my health discoveries happen.
I stumbled across a thyroid article on Facebook. It was written by Tom Brimeyer, a well-known thyroid genius.
And like most farmer/blogger/nursing school dropouts, I was fascinated by this new theory behind the cause of hypothyroidism and the science behind why certain foods and practices play a MAJOR role.
So I dug deeper, researched more, and found some amazing discoveries that COMPLETELY changed my thyroid health. And I was truly shocked at the difference it made.
Weight loss and Thyroid Health.
I have an interesting story. I started to suffer from mild hypothyroidism AFTER I had lost weight. For most people, it's the opposite. They struggle with weight loss because of their hypothyroidism.
After I reached my weight loss goals, I did have improvement in pain and inflammation. But I was burned out, suffered from dizziness (not similar to my balance problems, more of an exhausted dizzy as opposed to an inner ear dizzy), and was freezing cold all of the time (even in the summer; it was ridiculous). My blood pressure was also incredibly low.
So for me, my hypothyroid symptoms arose when I "hit my target weight." You know… THE high school weight. The one that you're super proud of. And I was (and still am) proud of the hard work and healthy lifestyle I had accomplished.
But, I didn't realize at the time that throughout my weight loss attempts, I had harmed my body.
How I (unknowingly) harmed my body during my weight loss journey:
Avoiding/Demonizing Sugar.
One of the first things you come across when you try to eat health is the claim that sugar, inherently, is bad. You might find some people who say only whole sugars are good (fruit, honey, maple syrup). There are others who say anything sweet should be eaten on occasion. And then you'll find people who claim outrageous and untrue things like "cancer eats sugar" or "candida lives on sugar."
Trust me, hear these phrases enough times and pretty soon you'll restrict until you've gone days without one sweet thing that's touched your lips. Then you'll claim that you'll feel amazing but really what's happening in your body is that your stress hormones (cortisol) are at an all-time high. They give your body a false sense of energy.
You'll be pretty sure this is the answer to all things in the world. You do, that is, until you hit the crash. It's then that your adrenal glands will poop out on you.
The shit hits the fan and all of the sudden you can't think of anything BUT sugar. You want that little sweet demon and you want it now.
Please understand that there is a place for healthy sugar in the diet and it can actually have AMAZING health benefits for your metabolism.
Going hungry when there weren't healthy choices.
Once you've got your "healthy diet/lifestyle" down, you don't want to break the progress. So you plan and plan and make sure you have the right foods available all the time. You meal plan and meal prep, but life isn't planned.
And when the time comes that you're at a soccer game, or you just drove two hours to pick up a new goat that is adorable as all heck and you are STARVING….
If you're like I was, you choose to go hungry instead of taking care of your body. You decline snacks or treats because they aren't on your healthy list, and you wait until you can get back home. You suffer the hunger pains to avoid any bad foods hitting your lips. And you're proud that you avoided temptation.
But, in that process of waiting and denying yourself food, your body does something to keep you going. It releases stress hormones (cortisol) to keep your energy up.
Thinking having a low weight equals being healthy.
I get it. We will probably always equate thin with being healthy. So we focus on that damn scale, don't we? We focus on it so hard that we almost need a friend to come to our house each morning and salmon slap us across the face each time we think about weighing ourselves.
The problem with focusing on weight is that our weight is lowest when we are hungry or have just pooped (hey, let's be honest here). And feeling lighter/and hungry in the morning whilst at the same time glaring at a number on a scale is just—I'm gonna say it—bullshit. It's the worst form of negative feedback possible. Because we haven't eaten anything yet for the day and we're congratulating ourselves for being super duper skinny. Do you realize how nuts that is?
I am much happier when I focus on my thyroid health and being strong and flexible, above anything else!
Sure, being extremely overweight can have it's detriments, but finding a happy place, one where I have energy, feel strong, am not worried about the scale or the fact that I need to fit into my old highschool jeans…now that's a place I want to be.
And the good news is once you get your thyroid working properly, you'll notice your weight goes back to where it should, naturally.
How To Boost Your Metabolism (with THREE foods!)
If you didn't notice the common theme above, I'll spell it out for you here.
C-O-R-T-I-S-O-L
Stress hormones, man.
They stress you out!
And our stress hormones play a HUGE part in our thyroid's ability to function properly.
Let me put it plainly:
Stress hormones HALT thyroid function.
If you don't eat after 7 pm at night as part of your "healthy lifestyle," you are increasing your stress hormones.
If you avoid sugar like the plague, you are increasing your stress hormones.
If you go hungry because there aren't healthy choices or because you forgot to eat, you are increasing your stress hormones.
If you drink/eat caffeinated foods on an empty stomach, you are increasing your stress hormones.
If you can't sleep at night, your stress hormones are too high.
If you say you feel amazing by doing all of the above, you're body is riding the stress hormone high, and trust me, you'll crash soon. I've done it. It's time to get off of that cortisol wagon.
The THREE Foods that Boost your Thyroid! (and they totally work!)

Food #1 – Orange juice with salt and gelatin
By now you've probably realized that in order to boost thyroid function, we need to keep those stress hormones (cortisol) low.
A great way to do this is to sip orange juice with salt and gelatin during a few critical times during the day. In the morning (because you've been fasting all night) your cortisol levels are at their highest. So sipping this OJ concoction is a great way to stabilize your blood sugar.
Orange juice (with salt and gelatin) is rich in fructose, potassium, magnesium, and sodium… all of which are necessary for regulating blood sugar and increasing your liver's conversion of thyroid hormone. It won't spike your blood sugar, it will help that low blood sugar come up to stable levels, thereby reducing cortisol levels and helping your liver convert thyroid hormones like it's supposed to.
It's amazing how great this feels. I wasn't too excited to try this method, as I typically don't drink anything but water. But, sure enough, I started to feel AMAZING. Instead of taking 2-3 hours in the morning to perk up, I'm alert and awake within 5 minutes of sipping this OJ concoction.
Other times to drink it would be if you're in between meals and don't have access to a snack. Or just before bedtime to lower stress hormones so you SLEEP AMAZINGLY WELL! (Also, I have to mention that our wonderful Intellibed supports our sleep immensely)
(I put about 1/8 tsp. salt & 1 TBS. gelatin – the kind that doesn't thicken liquid in an 8 oz. cup of OJ)
So, why have health gurus slammed fruit juice for years?
It's because they group anything sweet in the same category. You'll see fruit juice in the same group as soda, yet they're COMPLETELY different things.
Everybody in the health world is so concerned with blood sugar spikes, but what they fail to recognize is that low blood sugar is more dangerous to your thyroid health. And the body can balance itself out amazingly well with just a bit of fructose and salt.
You'll notice your general sugar cravings are gone as well. Your craving for unnatural and junk food sweets will all but diminish with this little trick.
Overall, I probably drink about a cup of this OJ mix a day. I'll sip some in the morning, in between meals if I forgot to eat a snack or I feel hungry and dinner's only 30 minutes away, then again at night before bedtime. I sleep great, I feel refreshed in the morning, and I feel really stable with my mood all day.
Food #2 – Coffee with cream/milk
Mmm… coffee. Coffee gets a bad wrap but it's not drinking it that's bad, it's HOW you drink it.
You see, most people drink coffee on an empty stomach. They wake up in the morning when their blood sugar is low and their cortisol is high. They don't eat breakfast (or drink their OJ!) and instead consume coffee to "wake themselves up."
This is a recipe for disaster. Coffee taken by itself will cause your blood sugar to fall even further and your stress hormones to rise even higher.
IF, however, you sip some OJ, eat breakfast and THEN drink coffee, it does some amazing things to your body, particularly your thyroid function. Coffee stimulates the thyroid to secrete more thyroid hormones, and it also gives your cells a boost in the meantime while that thyroid hormone is making it's way to the cells.
People that drink coffee the correct way have a COMPLETELY different reaction to it. They aren't addicted to it, they don't rely on it, they don't "crash," and they can drink it at night and still sleep fine.
So, remember, it's the WAY you drink coffee that matters.
I'm fortunate to be friends with Shaye Elliott of The Elliott Homestead and she has taught me how to choose and appreciate the highest quality of coffee beans and roast them. I grind coffee beans daily and use this stainless steel espresso pot to make the most gorgeously rich coffee. Add a little goat's milk and a spoonful of raw honey and life is good, ya'll.
Food #3 – Butter (aw, yeah!)
Hey we're not gonna argue with this one, now are we? Everybody loves butter!
Butter contains a high amount of butyric acid which is known for boosting your thyroid function by increasing the number of your thyroid hormone cell receptors, allowing your cells to use more thyroid hormone.
This is probably why research has shown that high fat dairy products actually make you leaner. It boosts your thyroid function!
We try our best to stick with organic grass fed butter, the nice dark yellow kind. It tastes amazing and I it's nice to know we're eating the best quality possible. We definitely cherish our butter over here!
How long does it take to see benefits?
For me, it was within a week that I started to notice I slept deeper, and that I was more balanced throughout the day, when it came to emotions am energy. I no longer had the 4 pm slump.
As far as my thyroid function and metabolism goes, I noticed that after including these three foods in my diet, I started to get hungrier, which is one of the BEST and BIGGEST signs of a higher functioning thyroid. Having a healthy, robust appetite is what you want. We don't want to be proud of the ability to go a long time between meals, we want to be hungry. Imagine how a child eats. That's how a well-functioning metabolism eats.
So, with me, it's been really fun to see such improvement! I had such success with it that I decided to sign up for Tom Brimeyer's Hypothyroidism Revolution program. His program is simple and doable for anybody!
So I highly recommend if you notice improvement with the three foods above, to check out his program. Especially if you have more severe thyroid issues or you suspect thyroid problems but your doctor says your levels are "normal." Spoiler alert: blood tests can be normal and you can still have low thyroid function. Hypothyroid friends unite!
UPDATE: I've been following Tom Brimeyer's Hypothyroidism Revolution program for 3 months now and I can't tell you how much better I feel! I've been sleeping SO much better and noticing a big improvement in my energy. This month I plan on going off my thyroid medication and moving towards a simple supplement he recommends. Not everybody needs to or can go off their thyroid medication, but the best part is that you can actually improve your function naturally WHILE you are on your current medication (that's my favorite part about his program, he uses integrative practices of modern medicine and natural approaches to REALLY make improvements.) And instead of just popping a pill, now I understand WHY my thyroid function was low and HOW to fix it. If you get a chance, I highly recommend checking his program out. I truly believe we have the tools necessary to restore our thyroid function NATURALLY.