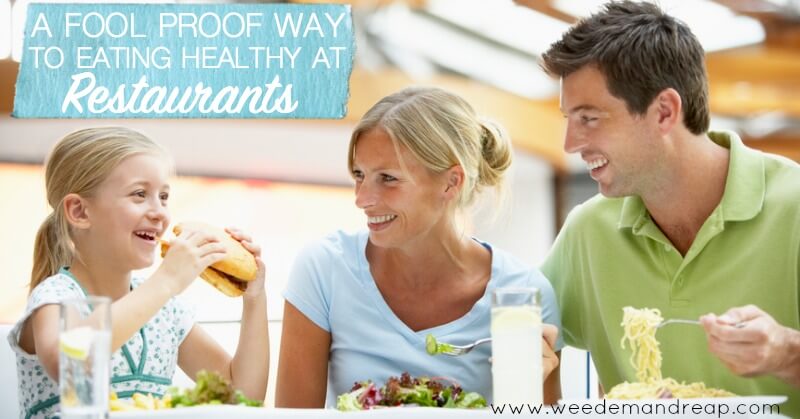 It's dinnertime…
And you've got nothin.' You've just spent the whole day cleaning up spills, reading The Hungry Caterpillar for the upteenth time, and teaching the littlest of your humans how to aim correctly in the toilet. Now you have to cook a nutritious and delicious meal that will please everybody?
Let's all give each other hugs and agree: It's okay to go out to eat.
As much as we all want to feed our kids 100% organic, grass fed, natural, antibiotic-free, humanely raised, pesticide-free quality food, it ain't always gonna happen. Once in a while — and by 'once in a while' I mean 'every week', we need a night out. There's just something about having someone else prepare my food — and do the dishes. I don't want to sound extreme by calling it sacred. But it is. Just sayin.'
We love to eat out, but we try to limit it as much as possible so we can stick to our 80/20 Rule.
Is it possible to eat healthy when dining out?
You bet your chicken nuggets it is. And on top of that, the good news is that you don't have to eat salad and fruit bowls to accomplish this task. Eating healthy when dining out is really as easy as knowing the difference between real and fake food, and knowing how to find the real stuff on ANY menu!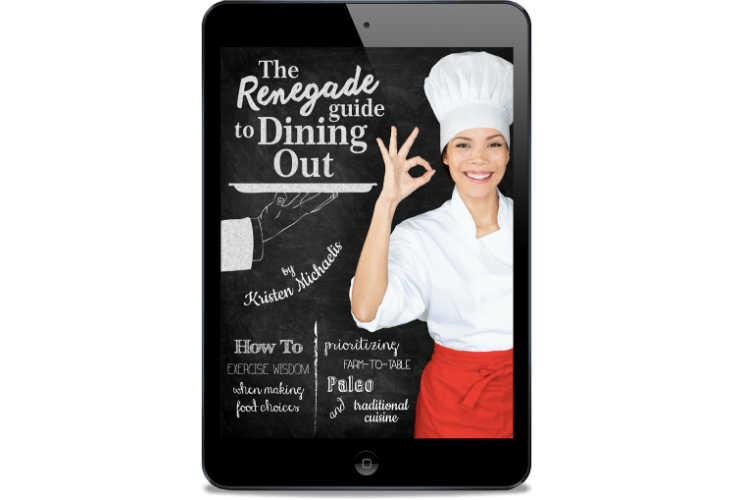 You guys are going to LOVE this book! Kristen from The Food Renegade has worked tirelessly to provide this amazing guide for her fellow real foodie friends. Girlfriend's got some great advice to eating healthy at restaurants! Also, she provides some great real life examples on choosing better options. SO nice!