Taco Bell & brownies.
That's pretty much what I remember of my first pregnancy 12 years ago. You see, I was only 22 when I became pregnant with my son, and although I'm pretty a'naturale now, I didn't used to be.
Nope, it was me and my beloved boxed brownies each night.
On top of that, I didn't think to take any supplements (I even opted out of the prenatal vitamins my doctor prescribed).
I definitely wasn't the picture of health when I delivered my son 11 years ago, and it's a big regret I have. I struggled with a difficult pregnancy, and I often wonder if I would have done things differently, would I have been able to ease those symptoms?
Why go natural with pregnancy?
Talking about the benefits of natural pregnancy can be a bit of a touchy subject, because honestly, no mother wants to think that anything they are doing during will negatively affect their child's development. Talk about ultimate mother guilt. It's hard enough to BE pregnant as it is, much less try to incorporate natural principles along the way, am I right?
On top of that, most of us mamas are dealing with jobs, homes and/or homesteads, and probably a few little ones around. It's time to focus on being mindful of our roles as mothers, without worrying about the what-if's.
Instead of being a Perfect Mama, be a Mindful Mama
Stop trying to be perfect, because it ain't gonna happen. In Victoria Moore's new book, Mindful Mami: Preparing for Pregnancy, Labor & Beyond, Victoria is great at sharing simple practices you can incorporate into your pregnancy to become more mindful, without stressing if every little thing you're doing is going to make your baby come out half Klingon. (I know you've thought about it)
Did you know that supplementing with magnesium before pregnancy and throughout can help relieve morning sickness?
Did you know that a natural birth can be a positive experience?
Did you know that mothers with birth plans are happier with their experience (even if they don't turn out as planned), than mother's without?
I'm definitely not the expert on the subject of having a natural pregnancy & labor, but Victoria gives us her advice that anyone can follow!
Get Victoria's book for only 99 cents!
Victoria's book just happens to be on sale for 99 cents! Hurry and snag it before the sale ends!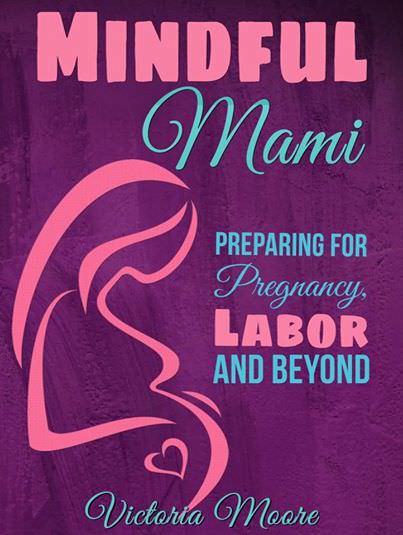 Wishing you a happy & natural pregnancy!