I'll admit it, I once jumped on the plant-based bandwagon.
What can I say? It was so enticing with all those fruits – and – and – vegetables. Okay, so maybe the deliciousness of a plant-based diet wasn't really that enticing, but I was sure as heck enticed by one thing — possible weight loss & disease reversal. The sad thing is, what I thought was the ultimately healthy diet, came up lacking…and I found that plant-based diets were harmful to the human body.
Let's go over the spectrum of plant-based dieters, because it can get confusing ya'll.
Vegetarians typically eat no meat, but may still include dairy & eggs in their diet calling themselves lacto-ovo-vegetarians. Those who also include seafood in their diet are called pescetarians.
Plant-based dieters can vary in their diets from minimal amounts of meat to complete vegans.
Vegans avoid all animal products including meat, dairy, eggs, fish and honey.
Raw Food Vegans exclude all animal products and focus on a diet of all raw foods, mainly fruits and vegetables with some seeds/nuts/grains that have been sprouted or grown into grass.
note* Vegetarians are not typically strict plant-based dieters. They enjoy cheese, eggs, and sometimes fish and can eat a significantly nutrient-dense diet.
Are humans supposed to be herbivores (plant-eaters), carnivores (meat-eaters), or omnivores (animal & meat eaters)?
The basic argument of plant-based eaters is that our bodies are designed to eat only plants. Animal products should be eaten very rarely, if ever. They show pictures of gorillas and assume if a gorilla could build massive muscles from eating plants, then we, who are similar in structure to primates, must be designed to eat only plants as well.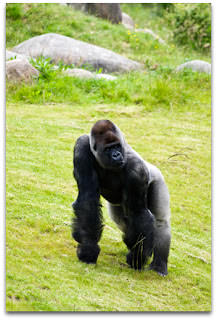 There are many flaws in this theory.
First of all,
gorillas do not eat only fruits & vegetables.
Gorillas frequently eat plants AND bugs AND eggs they find in the wild. Second, gorillas have the smallest brains yet the largest digestive tracts of primates. We, as humans, are opposite. We have larger complex brains (that need fats), and a smaller digestive tract. Third, and the most important, is that gorillas, zebras, giraffes, elephants, hippos, rhinos, horses, cows, sheep & goats – all have one thing we humans do not.
They produce the fermentation bacteria needed to digest CELLULOSE (also known as fiber). Cellulose is in every plant. Plant eating animals (also known as herbivores) CAN break down cellulose. We, as humans, cannot. This is why when you eat corn, you'll notice some, ahem, undigested bits. Plants (& the cellulose they contain) act very different in our bodies than in herbivore animals. For them, it is a primary source of nutrition. For us, it is a small amount of nutrition and mostly roughage or fiber. The indigestible fiber in plants helps add bulk to our poop, for the sole reason that it runs right through us. Plants can provide many good vitamins & minerals. But when we try to obtain all of our nutrition from plants, it eventually leads to deficiencies.

Are plant-based diets nutritionally superior or deficient?
Some promote these diets as a healthier diet because of the avoidance or low consumption of animal foods. Many claim if you don't eat animal products you won't get heart disease or cancer. This is simply not true. Vegetarians, vegans, & plant-based eaters all can get cancer, and some types of cancers are more prevalent in people that eat these diets. Steve Jobs, a Raw Food Vegan who ate primarily fruit & fruit juice, developed pancreatic cancer. High amounts of fruit sugar (fructose) found in fruits & fruit juices, can cause stress to the pancreas, whose job it is to regulate blood sugar by secreting insulin. Robin Gibb, of the Bee Gees, another famous vegan, died of colon cancer at the age of 62. In fact, colon cancer is high among vegans & recent studies have linked a low consumption of B12 (found only in animal products) to colon cancer. Michael Clarke Duncan, an actor well known for his role in The Green Mile, died at age 55 of a heart attack. He was a long-time vegan and spokesman for the animal activist group, PETA.
While there are many benefits to eating fruits & vegetables, a complete avoidance of animal foods will eventually lead to deficiencies. A plant-based diet is missing complete proteins (all 9 amino acids), fat soluble vitamins such as A, D, E, & K2, and minerals such as vitamins iron & zinc, & B12. Many vegans will argue that although plant foods are missing complete proteins, they need only eat a variety of plant foods every day to ensure their diet contains all 9 amino acids. The absorption of protein from plant foods, however, are conveniently wrapped in, you guessed it, cellulose. Yep, plenty of indigestible fiber to keep your body from absorbing that protein.
Let's go over some of the common nutritional deficiencies in strict plant based diets:
Vitamin A – There is no plant source of Vitamin A. There is only proto-vitamin A, also called beta-carotene. When you eat beta-carotene, your body must convert it to Vitamin A before it can be used. In developing countries where the diet is primarily plant-based, Vitamin A deficiency is a serious problem. Children and the elderly have particular trouble with this conversion from beta-carotene to Vitamin A. Ironically, the conversion only works when a plant-based beta-carotene is combined with animal fat.
Carotenes are converted by the action of bile salts, and very little bile reaches the intestine when a meal is low in fat. The epicure who puts butter on his vegetables and adds cream to his vegetable soup is wiser than he knows. Butterfat stimulates the secretion of bile needed to convert carotenes from vegetables into vitamin A, and at the same time supplies very easily absorbed true vitamin A.
– Sally A. Fallon & Mary G. Enig
Vitamin D – There are no plant based sources of Vitamin D, with the exception of UV-irradiated mushrooms, a modern process attempting to mimic what animal foods & the sun provides for us naturally. Unfortunately, UV-irradiated mushrooms only supply 21 IU of Vitamin D per mushroom. To obtain your daily requirement of Vitamin D, you'd have to eat 50 mushrooms per day! One tablespoon of lard obtained from naturally foraged pigs (like our ancestors have been eating for thousands of years) contains 1500 IU! Other food sources of Vitamin D are egg yolks, liver, seafood, and animal fats such as tallow & chicken fat.
When you are attempting to obtain your Vitamin D from the sun, first you must understand that the sun distributes 3 different rays, with UV-B as the only one that stimulates our bodies to produce Vitamin D. Most people don't know that UV-B is only present at mid-day hours at higher latitudes. I didn't say altitude, I said latitude. So depending on where you live, you may not be obtaining very much Vitamin D from the sun at all. Even if you live at a high latitude, for your body to make Vitamin D from the sun you must be outside from 10am-2pm only, as the other hours of the day will supply a higher amount UV-A rays, and you will become sunburned long before you can get those crucial UV-B rays & Vitamin D. I'm not saying we can't get Vitamin D from the sun, but for some people it might be difficult, and Vitamin D deficiency is a common ailment today.
Vitamin E – There are both animal & plant sources of Vitamin E. Butter & Liver from primarily grass-fed animals & wild salmon roe are great sources as are great raw almonds & raw hazelnuts. Plant-based dieters must take care, however to properly prepare their grains, nuts, & seeds by soaking, sprouting, or sour leavening in order to unlock Vitamin E and other nutrients from these foods.
Vitamin K – Many people are not aware that Vitamin K is divided into 2 categories – K1 & K2. K1 exists in the chlorophyll of green plants. When it is consumed, the body uses K1 for blood clotting and then converts the rest of K1 to K2 so it can use K2 for a host of other functions. While Vitamin K1 resides in rapidly growing green plants such as spinach, swiss chard, kale & broccoli, your body must convert part of it to Vitamin K2 and like we talked about before, the human body does not do this well with raw veggies eaten alone. What's more, the absorption of Vitamin K1 and your body's ability to convert it to K2 is greatly improved if eaten with butter or oil. Creamed spinach anyone? Animal sources of Vitamin K2, ready for the body to absorb, are goose liver pate, hard cheeses such as gouda, soft cheeses such as brie, egg yolks, butter, chicken, beef, bacon & whole milk.
Zinc – Plant-based eaters are frequently low in zinc, an important cofactor for enzymes. This is because although zinc is found in grains, legumes, fruits, & vegetables, they contain much lower amounts than animal sources. Also, plants contain compounds such as phytates, oxalates, polyphenols and fiber which inhibit the absorption of zinc. Animal sources like seafood & beef contain up to 24 times the amount of zinc in plant based foods.
Iron – Iron is found in eggs, fish, liver, meat & some green leafy vegetables but just like zinc, iron from animal sources are more easily absorbed than those from plant sources. Additionally, iron-fortified packaged foods are inorganic in nature, and completely unusable by the body. In fact, high amounts of inorganic iron from iron-fortified packaged foods are considered by the body as a toxin and have been linked to heart disease & cancer.
B12 is only exclusively found in animal foods and is vital for brain & nervous system function as well as healthy red blood cells. In order to not become deficient, a plant-based dieter must eat animal foods or take a supplement to obtain Vitamin B12. Nutritional yeast is often thought by vegans to be a good source of Vitamin B12. The truth is, however, that nutritional yeast does not naturally contain B12, and is instead fortified with a synthetic form. A fortified, packaged product can never do as well for our bodies as what is found in nature. A recent study found that 46% of lacto-ovo vegetarians and 64% of vegans are deficient in B12. Proof that nothing in a factory works as well as what comes naturally.
The China Study: The Whole Story
My post on plant-based diets wouldn't be complete without mentioning The China Study, a sort of bible according to vegans. When I first read the book a few years ago, The China Study, by Colin T. Campbell, I was initially convinced that meat & dairy would kill me. The book, The China Study, isn't really the full study, but rather, a conclusion from Dr. Campbell, a vegan himself. The real study is titled, "Diet, Life-Style and Mortality in Rural China." He (and other scientists) performed an observational study of 65 counties in China in the 1980s. He also performed studies on lab rats and reported those findings as well – though not technically part of the "actual" China Study.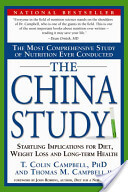 His research is quite extensive and to the everyday person is a bit overwhelming. In the end, most people conclude that "this guy must know what he's talking about".
He describes casein (a protein found in dairy) to be "the most carcinogenic substance on the planet).
Whoa. That's quite a claim Mr. Campbell. While I myself don't proclaim to be a scientist or a statistics analyst, I do love reading data and I've noticed there are some conveniently 'cherry-picked' results in Dr. Campbell's research.
Before I begin, I must point out that Dr. Campbell serves on the advisory board to the Physicians Committee for Responsible Medicine (PCRM), a non-profit organization established in 1985 which promotes a vegan diet & higher standards for animal research. They are an animal rights group and NOT a physician's committee, raking in more than $6 million from the Animal Rights Foundation of Florida & $1.3 million from PETA (People for Ethical Treatment of Animals).
The China Study was NOT a controlled study, but rather an epidemiological study of a population. Because of so many different variables in different populations, epidemiological studies can never determine the causation; they only can point out correlations.
The problem is, Campbell relies on univariate correlations in his data to find causation. Univariate correlations are drawn when you make a conclusion based on only one variable. That's like saying ice cream causes drowning (because people eat more ice cream in the summer) or like saying that watching television causes heart attacks (because every heart attack victim owns a television) or like saying that umbrellas cause rain (because we see higher numbers of umbrellas when it is raining). Get it? See the problem with univariate correlations?
Campbell's claim – "Children [from wealthy families] who ate the highest-protein diets were the ones most likely to get liver cancer."
Campbell's mistake – Campbell uses a univariate correlation and fails to recognize other variables for example the high amount of refined breads and sugars these wealthy families were eating. He has NO DATA whatsoever to back up his statement that a high protein diet directly resulted in pediatric liver cancer.
Campbell's claim – "People who ate the most animal-based foods got the most chronic disease. People who ate the most plant-based foods were the healthiest and tended to avoid chronic disease."
Campbell's mistake – the data collected from the 65 counties in China DO NOT show this correlation. If animal protein TRULY IS ASSOCIATED WITH CANCER, then we should be able to see direct data correlating that, right? But when we actually track down his data, (because he did not publish the actual data in his book) we find that animal protein DOES NOT CORRELATE with CANCER.
Let's look at Dr. Campbell's uninterpreted data found in the actual study, "Diet, Life-Style and Mortality in Rural China."…..
The Tuoli people who ate the highest amount of animal protein (about 134 grams or 22 eggs per day) were NOT the people with the highest amount of cancer. They ranked FOURTH actually, behind Huguan people, the Cangxi people, and the Songxian people – ALL OF WHICH ATE LESS THAN 0.5 grams per day of animal protein! And who gets 1st place as the county with the most heart disease? The Jiexiu people who eat 0 grams of animal protein a day!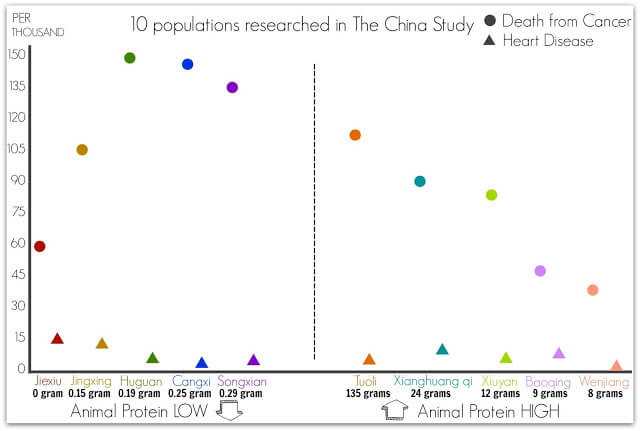 As you can see from the data,
cancer is present whether animal protein consumption is high or low, with the HIGHEST rates of cancer coming from the counties who eat a LOW amount of animal protein per day.
"When we look solely at the variable "death from all cancers," the association with plant protein is +12. With animal protein, it's only +3. So why is Campbell linking animal protein to cancer, yet implying plant protein is protective against it?"
– Denise Minger
Because Campbell couldn't really show that animal protein causes cancer (even in the highest animal food-eating counties—such as Tuoli, who eat 134 grams of animal protein per day), he decided to use another select variable — cholesterol. He ignored other positive correlations to cancer in his research like higher blood glucose levels, higher consumption of refined carbs, higher consumption of vegetable oils, high alcohol intake, & stress. His own research showed schistosomiasis and hepatitis B infection as the TOP correlation with cancer, but he conveniently "cherry picked" cholesterol as a variable, so he could point back at animal protein yet again. Problem is, the link between animal food consumption and blood cholesterol levels isn't really that strong of a correlation. The Tuoli county (who ate a ton of meat) had the same cholesterol as Shanyang & Taixing county, who each consumed less than 1 gram of animal protein per day.
Dr. Campbell's claim – "Plasma cholesterol in the 90-170 milligrams per deciliter range is positively associated with most cancer mortality rates."
Did you read that correctly?!


90-170 mg/dl is associated with most cancer mortality rates?! You do realize that the American Heart Association advertises that normal cholesterol is below 200 mg/dl, right? Strict vegans who are giving each other awards because they got their cholesterol as low as 140 mg/dl still could die of cancer?! Let me rephrase for Dr. Campbell…
"We tested 65 populations in China and their levels ranged from 90-170 mg/dl. Some of them still died of cancer. So, if you have a cholesterol number, high or extremely low – pretty much any number – you could still die of cancer."
– Me, correctly interpreting the data.
Dr. Campbell wanted to show that animal protein causes cancer. He didn't have concrete proof, so he showed that a WIDE RANGE of cholesterol levels can cause cancer, and he banked on the fact that most people would see the word "cholesterol" and wet their pants. Never mind the fact that it's near impossible and very dangerous to get your cholesterol below 90 mg/dl. Dr. Campbell does not mention that in HIS OWN DATA, wheat has a +67 correlation with heart attacks. This means there was a 67% increase in risk when wheat was consumed.
The fact is that there are MANY, MANY variables that can cause cancer and it is wrong for Dr. Campbell to choose animal protein as the culprit. Other variables that correlate positively with cancer are high consumption of beer & liquor, high refined sugar & starch consumption, high hydrogenated fat consumption, tobacco consumption, & environmental factors.
A look at the Jiexiu County in China, a people who eat 0 grams of animal protein.
The people living in Jiexiu county in Shanxi Province eat primarily wheat flour as their staple food. They regularly eat "mianshi", a dish made of wheat flour and vegetables. A plant-based diet, no doubt, though not by their choice or beliefs. The people living in the Jiexiu county are extremely sick & poverty-stricken. The land in Jiexiu county simply won't sustain animals. The winters are cold & dry (21°F), and the summers are full of dust storms & heat waves. The people are isolated and they are too far from the sea to obtain seafood. A study performed in 1994 showed that 90% of the females in the Jiexiu county had extremely low bone density. The Jiexiu county had the highest amount of heart attacks as well, a piece of data Dr. Campbell fails to highlight. Even more shocking, the rate of birth defects in this region is 13-15% of all births, in contrast to America's 3-4%!!
Campbell's advice – "My recommendation is that you try to avoid all animal-based products."
Um, why? Even the Jiexiu county who were vegan and had a blood cholesterol levels of 100mg/dl STILL had average rates of cancer and HIGHER levels of heart disease and other illnesses.
You dirty rat…
From his experiments on rats, Dr. Campbell first starts by initiating cancer in the rats with high doses of aflatoxin (AF) or the virus Hepatitis B. He then fed rats a diet of either 5% animal protein or 20% animal protein. He reports that the rats (who already had cancer) who were fed a diet of 20% animal protein developed lesions of cancer, while the 5% group did not. Campbell reports that while chemical carcinogens can initiate cancer, a diet of high animal protein can increase the progression of cancer. Because the protein he fed rats in ALL of his experiments was casein (a protein in milk), he frequently tells audiences to this day that "the casein protein found in dairy is the most carcinogenic substance on the planet".
And guess what? I agree with him. The casein Dr. Campbell used came from milk that was factory farmed, pasteurized, highly processed and molecularly indistinguishable from real casein you'd find in raw, organic, grass-fed milk. Casein is an extremely fragile protein. Heat from pasteurization & pressure from homogenization completely destroys it and after all that processing, it cannot bind with enzymes to be digested. It truly becomes a foreign substance in the body.
Campbell's claim – "Nutrients from animal-based foods increased tumor development while nutrients from plant-based foods decreased tumor development."
Whoa, whoa, whoa. Nutrients? We went from casein – an isolated protein, a pasteurized, destroyed one from factory farmed animals at that – to ALL NUTRIENTS? Where's the research to back this up? What about whey – the other protein in milk – and it's proven anti-cancerous properties? What about all the other nutrients in animal foods such as Fat-soluble vitamins A, D, E, & K2 as well as essential fatty acids, B vitamins, Iron, Riboflavin, Calcium, Iron, Zinc, etc?
It is clear that Dr. Campbell has an agenda. Multiple critics have concluded that the book, The China Study, is simply a book advocating a vegan diet.
"[The China Study] is basically a book-length argument for a personal opinion masquerading as hard science. The advocacy implicit in The China Study is further underscored when Campbell writes, 'Almost every time we searched for a way, or mechanism, by which protein works to produce its effects [on cancer progression], we found one!' That, my friends, is almost the dictionary definition of confirmation bias summed up in one sentence." – Dr. Michael Eades
There are many, many more flaws in Dr. Campbell's research and while I don't mind that he personally chooses to eat a vegan diet, his proclamation that animal products are carcinogenic is misleading and harmful to those who are looking for nutrition information to heal disease.
Vegan & Plant-based Diets: Don't fall for the hype
The bottom line is that plant-based diets are a modern interpretation of a healthy diet. There are no known traditional societies that have successfully thrived on a strict vegan diet. When I say 'successfully', I mean those who were able to produce healthy babies and thrive for generations. Lacto-ovo-vegetarianism (a practice of including milk, eggs, & seafood but abstaining from meat) was first introduced in ancient Greece & India in the late 5th Century. After the Christianization of the Roman Empire, vegetarianism disappeared from Europe and other continents except for India. Several groups of monks abstained from meat, but continued to eat fish. Vegetarianism rose again in England in the 19th century and then in America in the 20th century. John Harvey Kellogg, an early promoter of vegetarianism, proclaimed that eating animal protein led to "harmful results" such as increased libido. Morality, he claimed, was in crisis and so he created a corn flake breakfast cereal so he could save the world from the carnal nature of animal foods. The term vegan (those who abstain from all animal foods including eggs, dairy, & honey) was coined in 1944 and the American Vegan Society was founded in 1960.
Do we believe that we know better than what our ancestors have known for centuries?
When Dr. Weston A. Price, a dentist in the 1930s, traveled the world in search of healthy, vibrant, groups immune to disease, he found that each healthy society DID NOT restrict animal foods. Dr. Price was very interested in vegetarian ideas, as word of this diet was just starting to circulate in the labs of doctors & scientists.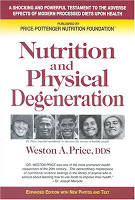 While on Vitu Levu, a large island in the Pacific Ocean, Dr. Price wrote,
"I had hoped to find on it a district far enough from the sea to make it necessary for the natives to have lived entirely on land foods. This was a matter of keen interest, and at the same time disappointment since one of the purposes of the expedition to the South Seas was to find, if possible, plants or fruits which together, without the use of animal products, were capable of providing all of the requirements for growth and for maintenance of good health and a high state of physical efficiency. I have not found a single group of primitive racial stock which was building and maintaining excellent bodies by living entirely on plant foods. I have found in many parts of the world's most devout representatives of modern ethical systems advocating the restriction of foods to the vegetable products. In every instance where the groups involved had been long under this teaching, I found evidence of degeneration."
You can check out his amazing book here. NOT ONE of the 14 cultures Dr. Weston A. Price discovered ate diets that were vegan, vegetarian or even plant-based. Depending on what was available to them, each of these 14 cultures ate a balance of:
Meat, primarily grass-fed – using all parts of the animals including organs and using bones to make
healing broths.
Grains, Legumes, & Seeds – Typically prepared properly. Soaking, sprouting, or using a natural yeast like sourdough to break down the gluten, phytic acid & anti-nutrients.
Seafood – and plenty of it.
Dairy, raw & grass-fed – rich, high amounts of raw milk, butter, and cheese.
Fruits & Vegetables – but only in season. They couldn't grow year-round. No green smoothies or 5-a day. Just plentiful amounts in each season they could grow it.
Are plant-based diets really a fad? Well, I think anything extreme is a fad. A diet that is balanced and stress-free as well as one that has existed for thousands of years seem to me to be the right answer.
So, that's what I do. I eat a balance of ALL FOODS. I lost weight and reversed my chronic disease in the process, which was great. It's not really rocket science, but it's what Grandma used to swear by. I eat all food groups, and I do my best to eat high quality. Am I perfect? No. Do I eat white flour and sugar? Occasionally. Is it hard to eat this way? Thank goodness, NO! I simply eat nourishing foods the best I can about 80% of the time and don't stress about it the other 20%. It feels amazing to eat foods that have been nourishing people for centuries and more importantly, it feels good to enjoy food – ALL FOODS – once again.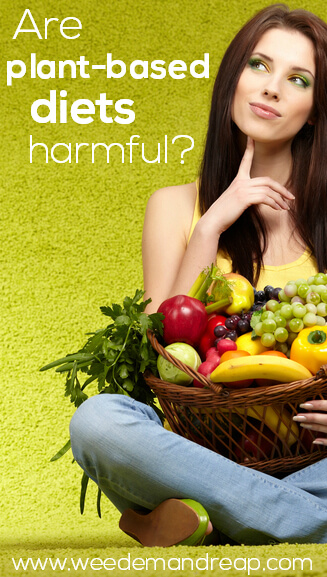 Sources:
-Dahlin AM, Van Guelpen B, Hultdin J, Johansson I, Hallmans G, Palmqvist R. Plasma vitamin B12 concentrations and the risk of colorectal cancer: a nested case-referent study. Int J Cancer 2008;122:2057-61.
-Grusack, Michael. Plant Foods as Sources of Pro-Vitamin A: Application of a Stable Isotope Approach to Determine Vitamin A Activity 2005-Schmid, Ron. Traditional Foods Are Your Best Medicine:1997
Thijssen HHW, Drittij-Reijnders MJ. Vitamin K distribution in rat tissues: dietary phylloquinone is a source of tissue menquinone-4. Br J Nutr. 1994; 72: 415-425.
-Minger, Denise. The China Study: Fact or Fallacy?-Osteoporosis in Asia: Crossing the Frontiers edited by E. M. C. Lau, S. C. Ho, S. Leung
-Hakkak, et al., "Dietary Whey Protein Protects against Azoxymethane-induced Colon Tumors in Male Rats," Cancer Epidemiology Biomarkers & Prevention, Vol. 10, 555-558, May 2001.Spencer, Colin. The Heretic's Feast: A History of Vegetarianism. Fourth Estate Classic House, pp. 33–68, 69–84.