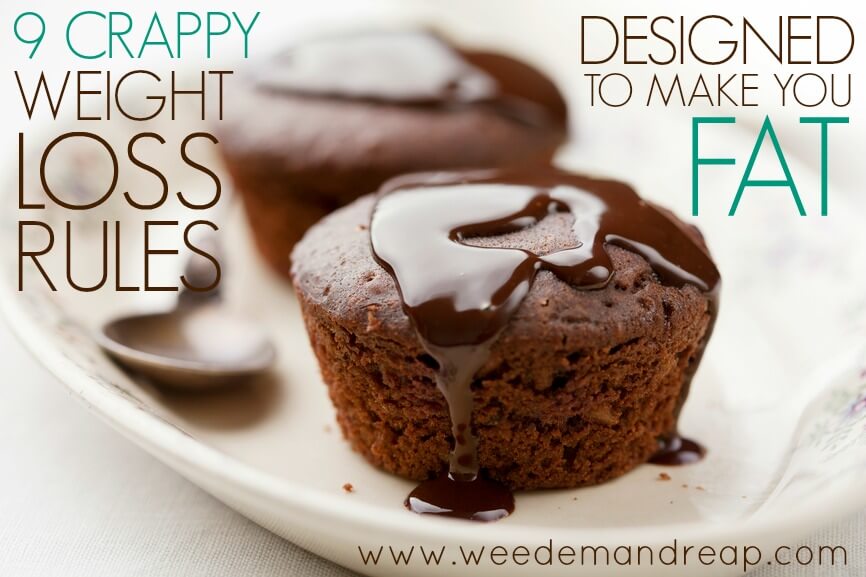 The following conversation happened at my recent routine checkup.
DOC – "You need to eat little to no carbohydrates", said my Doctor.

ME – "Um, no" I replied.

DOC – "But there are numerous studies that show carbohydrates cause diabetes & weight gain!", said my Doctor.

ME – "I don't have diabetes or even blood sugar problems, I'm 5′ 6 and I weigh 125. Even if I did have diabetes or was overweight, I'd still eat carbs. Yeah, I think I'll pass on that advice Doc" I replied.

DOC – "Well, hopefully you are at least eating a low-fat diet."

ME– " **hand palm to forehead** "
In my opinion, there are NINE crappy weight loss rules that we all need to chuck out of our lives. Today, I debunk THREE of the NINE weight loss rules. The rest can be found in my book, Have Your Cake & Lose Weight Too!
Let's start crackin' at these crappy weight loss rules, shall we?
Crappy Weight Loss Rule #1 – "Eat Low-Carb"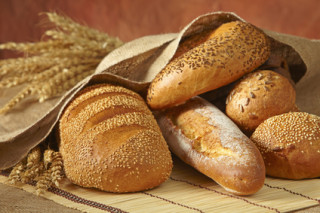 When we reduce our carb intake our body is all, "Wha???" and then it shrugs its shoulders and decides to do whatever it can to make glucose. First, it uses our fat cells to try to create some glucose, also known as lipolysis. When that doesn't work, the body gets creative and starts using any tissue from the body to create its precious energy source. This is referred to as gluconeogenesis. Now things start to get really juicy…
The human body is AMAZING at compensation. The problem is, compensation is a lot like telling a white lie. Eventually it leads to another white lie…and another white lie…and another, until the whole thing goes kaput.
Prolonged restriction of carbohydrates produces a "stressed" situation in our bodies. As a result, adrenaline & cortisol (the stress hormones) are released. This is why at first you feel amazing and lose weight on a low carb diet! You're all, "Woo-hoo! I'm rockin' this new diet!" and your body's all, "Wow, I am burnt out. Where's my fuel? Oh well, let's just make our own – bring out the adrenaline & cortisol again."
When you finally give in and eat carbs again (because trust me, you will), unfortunately, your body is not doin' so well. By now, you will notice you are getting sick a lot, experiencing digestive issues, low libido, & generally just feeling crappy. Congratulations! You've successfully screwed up your metabolism and all of its functions! Get ready to pack on even more pounds! The key is to not believe the low-carb myth. It just ain't what it's cracked up to be.
Crappy Weight Loss Rule #2 – "Eat Low-Fat"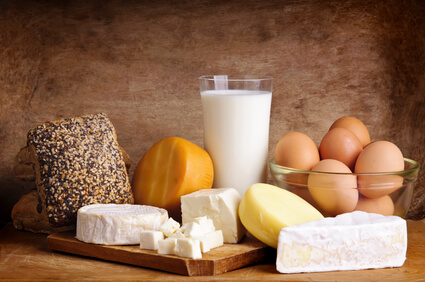 Cholesterol has many important jobs in your body. It helps regulate hormones & stress, thereby reducing one's risk of cancer & heart disease. Also, because the brain is largely composed of fat, higher cholesterol levels also increase serotonin function. Serotonin is the body's "feel good" chemical and plays an important role in our mental health. Fat also helps maintain the wall of the intestines, preventing a leaky gut syndrome. The liver also needs cholesterol to create bile, which is vital for digestion & the assimilation of fat.
A recent study found that over half of patients admitted for heart attacks have perfectly normal levels of cholesterol! Isn't it interesting how the countries of Japan, Austria & Greece – all tied for longevity, eat high fat diets? The Japanese eat high amounts of beef, chicken, pork, fish & eggs – all of which have significant amounts of saturated fat. The French, who also consume a high-fat diet, have a lower rate of heart disease than Americans. Why? It's because contrary to popular Western belief, fat does a body good! In the well-known Lyon Diet Heart study performed by French Researchers in the 1990s, they found that levels of cholesterol didn't change between those eating a high-fat diet and a low-fat diet, and in fact, they saw a 76% reduction in heart-related deaths in the high-fat group!
"As the French maintain their trim physiques while consuming triple cream brie, steak au poivre, and béarnaise sauce, most American adults would barely dare to drink a glass of whole-fat milk."

– Mary Enig, PhD Eat Fat, Lose Fat.
Believe me when I say that fat, yes even saturated fat, is an amazing, wonderful thing that every single body needs.
Crappy Weight Loss Rule #3 – "Count your Calories"
The calorie theory, also known as the "eat less, move more" theory, is eternally flawed because it ignores the importance of nutrients – the very reason why we eat food in the first place! When you focus on calorie restriction, you lose out on vital nutrients, vitamins, & minerals.
Everybody seems to forget is that food is SO much more than calories! When you ingest a food, whether it is a hamburger, a popsicle, or a whole-wheat brownie – each has many possible uses for the body. Depending on the food you eat (and the quality of it), your body may use it to build & repair tissues, make enzymes, make hormones, produce bile or stomach acid, store it for future energy such as glycogen or fat, or it may fail to be digested and become only partially absorbed, harming your delicate gut bacteria.
"What you eat makes quite a difference. Just counting calories won't matter much unless you look at the kinds of calories you're eating."

-Dr. Dariush Mozaffarian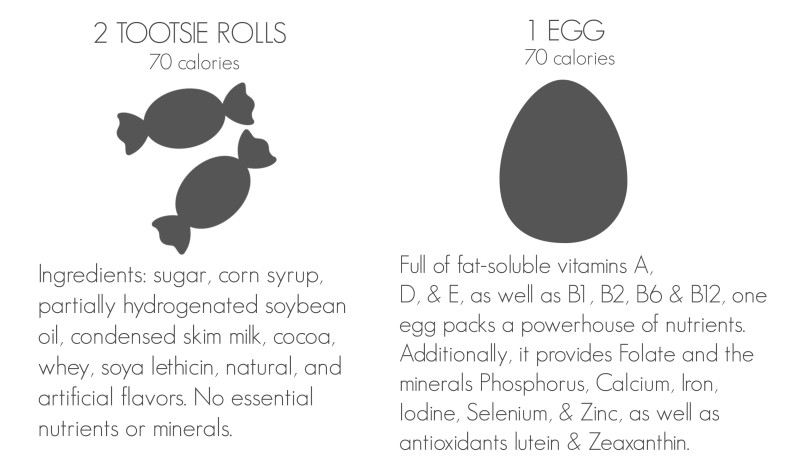 What you need to understand is when you reduce your calorie intake, your body interprets it as starvation – a highly stressful situation. And what do our bodies produce when we are stressed? The hormone cortisol. Chronic high levels of cortisol in the blood leads to immune suppression, fatigue, reduced thyroid & metabolism function and last but not least – fat storage. Counting and reducing calories is a one way ticket to an inefficient metabolism and ultimate weight gain.
Sources:
-Williams, Ph.D, Paul T. The National Walkers Health Study, Lawrence Berkeley National Laboratory, Life Science Division. 2013
-Sinatra, Stephen. Bowden, Jonny The Great Cholesterol Myth: Why Lowering Your Cholesterol Won't Prevent Heart Disease-and the Statin-Free Plan That Will 2012
-Enig, Mary. Fallon, Sally. Eat Fat, Lose Fat: The Healthy Alternative to Trans Fats. 2006